James Patton, 85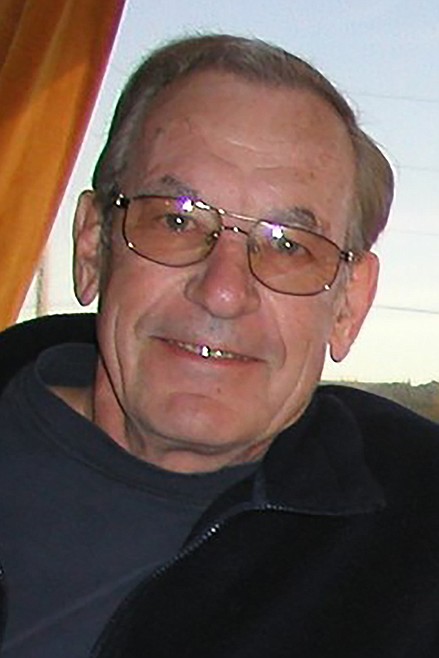 |
December 8, 2022 1:00 AM
James Clifford Patton was born in Sandpoint, Idaho, on Jan. 26, 1937, the third and youngest child of Clifford and Esther Patton. He passed away Nov. 8, 2022, to join his beloved wife, Patsy, together again for eternity.
Jim was always courageous and adventuresome and honed these qualities growing up in Sandpoint. He was an avid snow and water skier and enjoyed ice skating on Lake Pend Oreille in wintertime. He and his family were active in the First Presbyterian church and Jim was a charter member of DeMolay.
Jim earned a bachelor's degree in Mechanical Engineering from the University of Idaho, where he joined the Phi Gamma Delta fraternity. Just prior to graduating in 1959, he married the love of his life, Patricia Rojan. Jim got a job at the Mare Island Naval Base in Vallejo, Calif., soonafter graduation. He was a civilian design engineer for the Ocean Engineering Program, a highly classified program of the U.S. Navy and NSA, and his contributions improved nuclear submarine stealth and safety. After the birth of their two children, Brian and Kathy, the family moved to Napa, Calif., where Jim lived the remainder of his life, spending summers in Sandpoint.
In his spare time, Jim was active with Napa Jaycees and volunteered in other ways for the local community. He dived for abalone, enjoyed boating, fishing, hunting, camping and riding dirt bikes with his family. He could often be found tinkering with vehicles, creating and building things for the house and yard. And, together, he and Patsy cultivated a large friend group. He loved to gather with friends and family for parties, vacations and Friday night "meetings" with the guys. After retiring, he spent joyous days playing and camping with his grandchildren. Not only did he love fishing and ab diving, he loved eating seafood and watching football and basketball, especially the Packers, 49ers, Raiders and Warriors. Jim and Patsy were also active members of the Yountville Community Church, and, later in life, he enjoyed bible study meetings.
Jim is survived by many brothers-in-law and sisters-in-law, including Gary Pietsch and his wife, Marge, of Sandpoint, Idaho, Nadine Chichester of Bakersfield, Calif., Al Kluver of Sandpoint, Nora and Bill Nikkola of Veradale, Wash., and Russell and Linda Rojan of Stites, Idaho; son and daughter-in-law Brian and Dara Patton of Napa, Calif.; daughter and son-in-law Kathy and Dan McDonald of Sandpoint, Idaho; grandchildren Joshua McDonald and wife Janelle, Kaylee Willmann and husband Avery, Zachary McDonald, Shawn Patton and Natalie Patton; great-grandchildren Asher, Maddox, Atreyu and Violet Willmann and Ellie McDonald; many nieces and nephews; and his adored German shepherd, Sadie.
Recent Headlines
---