Petition seeks change to border crossing hours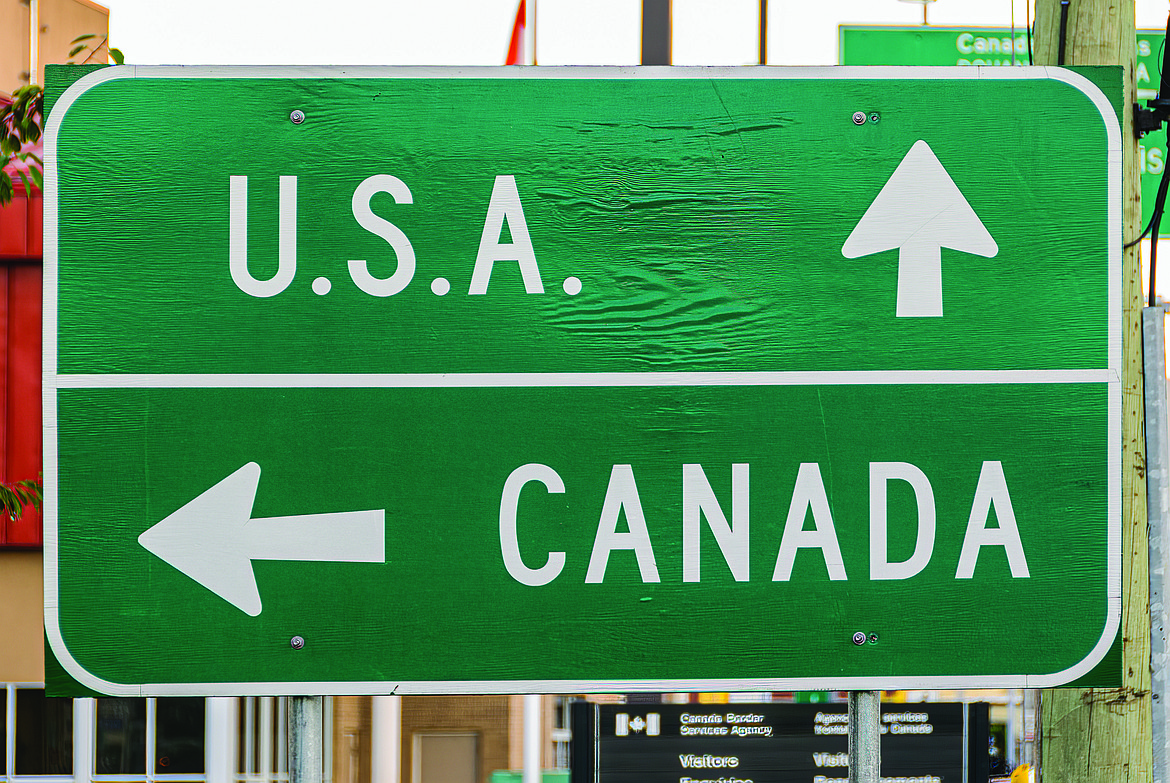 (Courtesy Photo Shutterstock)
by
EMILY BONSANT
Hagadone News Network
|
December 13, 2022 1:00 AM
▶️ Listen to this article now.
PORTHILL — Area residents recently launched a petition drive calling on the federal government to return Porthill border crossing to pre-COVID-19 hours, citing the economic and social impacts of the reduced hours.
Prior to the pandemic, the border crossing was open from 7 a.m. to 11 p.m. However, for the past three years, the border closes promptly at 5 p.m., hindering commerce and connections with loved ones as Americans and Canadians have to rush back to the border before the dinner hour, organizers said in the petition.
Boundary County resident Shirley Naylor said she launched the change.org petition in order to open the border. With friends and family on both sides of the border, Naylor said she frequently crossed prior to the pandemic.
"We were able to go to birthday parties, dinner, shopping, movies, church functions, dances, game nights, etc.; and at the end of the day still be able to cross the border by 11 p.m. and make it back home that night," she told the Herald.
Naylor said there was a whole thriving economy fueled by that ability to interact as a community.
"The 5 p.m. cutoff has effectively shut down our ability to have that same social and economic interaction," she wrote."It's difficult to describe how life-changing it was to have that extra six hours every day. I personally have been very devastated in my social interactions by not being able to engage with my friends in Creston like I used to and it's had a really detrimental effect on my well-being."
Naylor said she personally knows of hundreds of others in the same boat.
U.S. border crossing hours are decided by United States Customs.
The petition isn't the only call for a return to pre-pandemic hours. David Sims, director of the Boundary County Economic Development Council, as well as the Kootenai Tribe of Idaho and Boundary Community Hospital have asked that Idaho's congressional delegation advocate at the federal level for the border crossing to return to the extended hours.
Kootenai Tribe officials have said the reduced hours at the border crossing restricts meaningful access to their sister tribe, the Lower Kootenay Band, in British Columbia. It also imposes hardships on tribal members planning and attending family events in addition to participating in cultural events involving members on both sides of the border, they said.
Boundary Community Hospital officials said the pandemic-restricted hours prevent the hospital from hiring needed staff from across the border, further hindering their ability to recover from staffing shortages.
Businesses at Jake's Landing, a stone's throw from the border, has also faced financial struggles due to the slowing of cross-boarder travel.
On Oct. 20, the Idaho congressional delegation requested the Commissioner of U.S. Customs & Border Protection restore the Porthill port of entry hours of operations and return to pre-COVID-19 hours.
Since then, the commissioner has been replaced with an interim commissioner and officials said they are concerned an interim official would not be willing to make such a large decision in a temporary role.
A new CBP commissioner must be appointed by the U.S. Senate, which Sims said might take some time since there is a largely new Senate.
To sign the petition, go online to change.org and search for "Change Porthill Border Crossing to Pre-COVID Hours."
Recent Headlines
---