Blue Room opens in downtown Sandpoint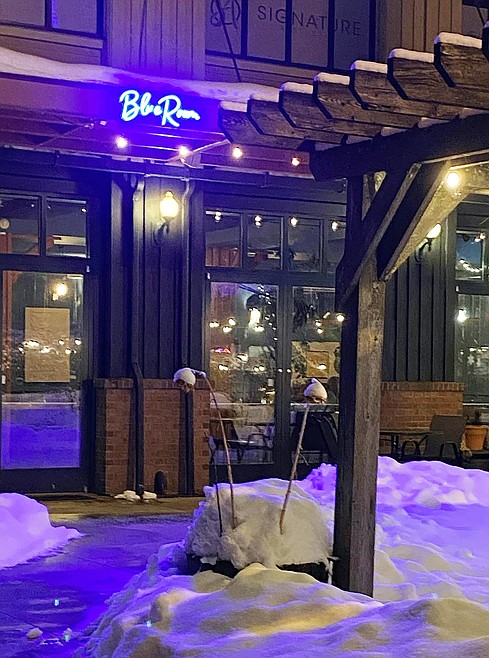 Located in the old Ivano's building, 102 S. First Ave., Bond and the Blue Room team set about to create a restaurant that not only delivered delicious food and great service, but made customers feel special while dining out.
(Courtesy photo)
SANDPOINT — Customers smiling, celebrating and enjoying a great meal.
That was Kim Bond's vision when she set out to open a new restaurant focused on great food with a local touch.
"We saw a need in Sandpoint for an upper-scale dining experience focused on quality and service," Bond said of Blue Room. "We are sixth-generation local family loving our area and wanting to provide a local perspective to upper-scale dining."
Located in the old Ivano's building, 102 S. First Ave., Bond and the Blue Room team set about to create a restaurant that not only delivered delicious food and great service, but made customers feel special while dining out.
"Our goal is to offer a wonderful dining experience for our area, a flashback to the days where service was friendly and caring and the food was delicious," Bond said. "We want to become one of Sandpoint's favorites."
Not only does Blue Room offer an upper-scale dining experience, its menu features made-from-scratch dishes to create a special, one-of-a-kind experience. In addition, Bond said there is an awareness of dietary restrictions so all customers can have a special night while dining out.
With one of the only gluten-free fryers in the area, Blue Room enables those with a gluten sensitivity to once again be able to enjoy their favorite meals.
That attention to detail extends to the Blue Room's extensive and varied dessert menu, all of which are in-house, scratch made.
Appetizers on the current menu include everything from garlic pull-apart bread, parmesan black garlic fries and falafel bites to lemon-glazed shrimp and fried Brussels sprouts with crispy chickpeas.
Salads range from a house Caesar to a gorgonzola wedge salad. All can easily be transformed into an entree with the addition of shrimp, falafel or chicken breast.
An eclectic entree menu features everything from seared salmon, a confit duck breast and top sirloin to a steak gorgonzola pasta to Thai red curry with grilled tofu. A Korean pulled pork sandwich, specialty burgers and more round out the menu.
"We have an inspired passionate chef, Skyler Seals, who creates our ever-changing menu," Bond said.
Bond said most of the items on the menu can be made gluten-free, vegetarian or vegan.
The Blue Room also offers delicious Prosecco concoctions and carries a variety of canned cocktails as well as a wonderful wine list and tap and bottled beers.
To celebrate the holidays, the Blue Room features a 20-foot Christmas village in the restaurant's bar and decorations add a magical touch throughout the rest of the restaurant.
Live music is offered two to four days a week and patio dining is offered, weather permitting.
Information: Blue Room Sandpoint, 102 S. First Ave.; phone, 208-230-4108; email, sandpointblueroom@gmail.com; or online, blueroomsandpoint.com.
Recent Headlines
---