Daily Bee kicks off Super Bowl Challenge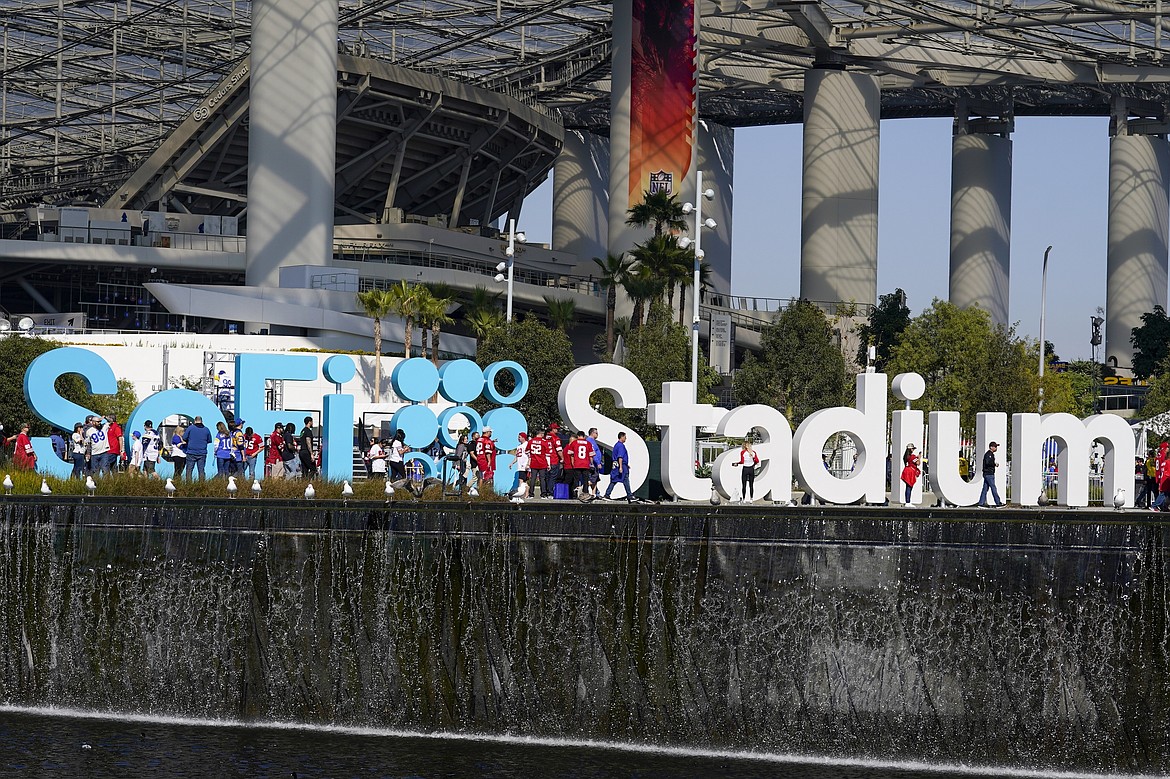 Then step up and take the free annual Bee Super Bowl Challenge. To enter, send in the score for each team, and a choice for MVP, to tpixley@bonnercountydailybee.com. Entries must be submitted by 5 p.m. on Friday, Feb. 13.
(AP Photo/Marcio Jose Sanchez, File)
by
CAROLINE LOBSINGER
Staff Writer
|
February 4, 2022 1:00 AM
Think you know which team is going to win the Super Bowl? Want to win $100 in cash?
Then step up and take the free annual Bee Super Bowl Challenge. To enter, send in the score for each team, and a choice for MVP, to tpixley@bonnercountydailybee.com. Entries must be submitted by 5 p.m. on Friday, Feb. 11.
This year's contest features the L.A. Rams, who claimed top honors in the NFC with a 12-5 record, and the Cincinnati Bengals, who finished atop the AFC with a 10-7 record.
Super Bowl 2022 is being played at SoFi Stadium in Los Angeles, which opened in September 2020 and is home to the Rams and Chargers.
On Super Bowl Sunday, the Bee will publish a master list to follow along with during the game, with all of the tie-breaker criteria for determining who wins the $100.
All you have to do is email who you think will win, the final score and your prediction for Super Bowl MVP.
If more than one person predicts the exact score and MVP, we will hold a drawing to determine the winner.
It promises to be one heck of a game and why not take the time to submit your predictions because you know you'll be watching anyways.
Last year's champion was Cathy Clark, the third member of the family to win the Bee Super Bowl Challenge.
Cathy predicted the Tampa Bay Buccaneers would upset the Kansas City Chiefs 31-17 and Tom Brady would take home the Super Bowl MVP for a fifth time. Cathy was eight points off the actual score and she nailed the MVP.
Her twin daughters, Amy and April, won the challenge in 2016 and 2020 respectively. Luck and educated guesses seem to run in the family.
Of the 70 picks that were submitted for the Bee Super Bowl Challenge, 47 picked the Chiefs. Cathy rolled with the underdog for two reasons — Tom Brady and defense.
Recent Headlines
---