Ag issues take center stage at Legislature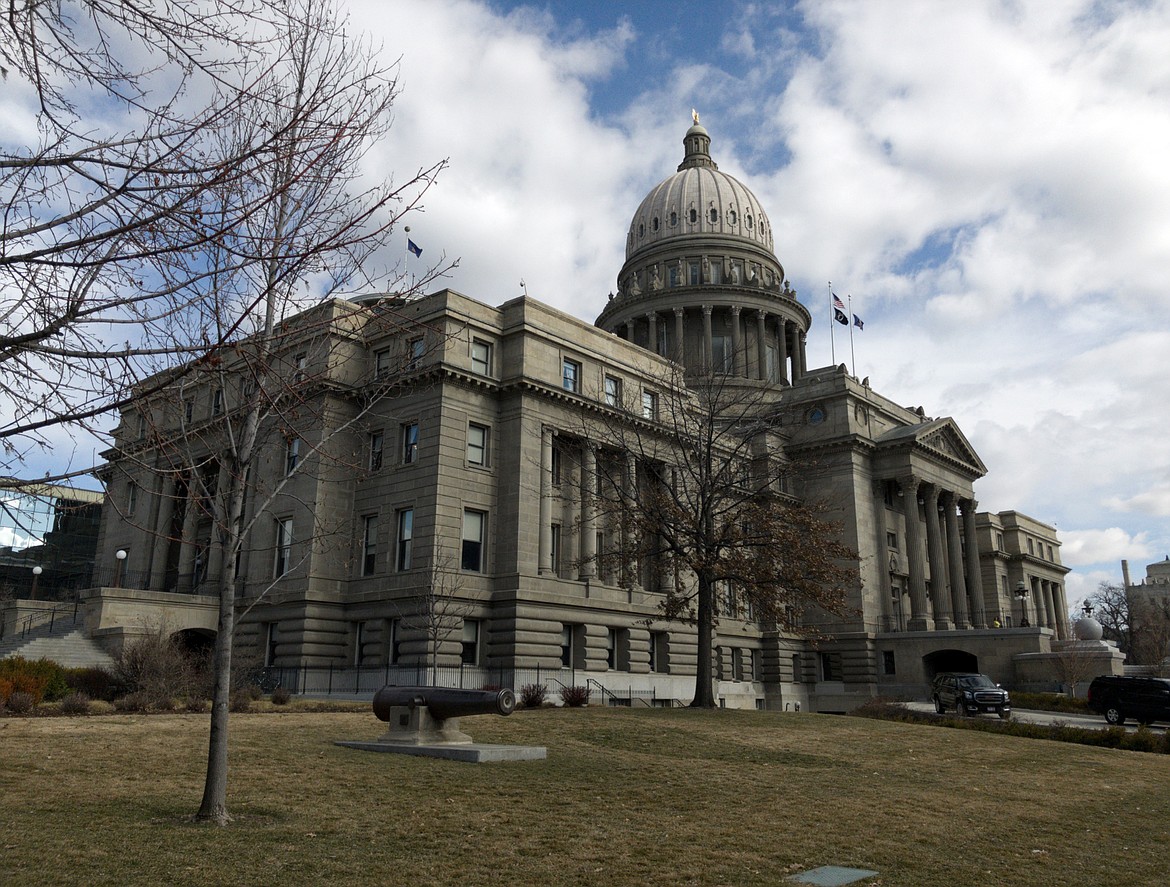 The Idaho State Capitol Building
(File/KYLE PFANNENSTIEL)
There was a lot of discussion about agricultural issues at the Idaho State Legislature last week.
Budget hearings on Higher Education started in JFAC, and the University of Idaho's College of Agricultural and Life Sciences brought in updates and propositions to resolve the current veterinary medicine task force, and staff retention issues before the House and Senate Agriculture Affairs Committees.
Michael P. Parella, dean of the College of Agricultural and Life Sciences, gave presentations before the committees first focusing on the year's progress. He thanks the college's collaborations with commissions like the Idaho Potato Commission, Legislature, stakeholders, and private citizen's contributions.
"Our extension faculty has made 265,000 face-to-face contacts in 2021 and again this is in a COVID dominated year right, so still tremendous delivery of information, it's attributed to those faculty stepping up" said Parella.
In 2021, over 51,000 Idaho youth were involved with U of I extension 4-H Youth Development programs, including 14,000 4-H club members. Parella recognizes the difference youth involvement makes on enrollment to higher education after high school.
"They are community oriented, they're leaders, they're self-confident, and they are more inclined to go to college, not necessarily 4-year school, but going on to higher education, and that is a big issue in the state" said Parella.
Parella also mentioned the Chobani Scholarship, which brings this goal to action. Chobani supports students that come from farming families to further their education, and return to agriculture afterwards.
Despite the pandemic, the College of Agriculture and Life Sciences has had one of the largest classes ever, and Parella expects this trend of growth to continue; there are serious challenges the college faces, however.
Over the past 12 months, CALS has lost 22 faculty and 53 staff positions, for an overall turnover rate of 16%. With a 6.2% inflation rate across the country, the college is "barely treading water" with wages. The greatest impact is at the Research and Extension Centers, and county offices.
"We are facing faculty and staff salary issues… And then we also have some challenges with the WIMU program, which is our program in collaboration with Washington State University that basically trains veterinarians to return to Idaho to practice primarily food animal medicine in rural communities" said Parella.
50 students applied to the WIMU Regional Program in Veterinary Medicine, and only about 10 of those students focused on food animals. Because Washington State University has large food animal rotations, they do not need large food animal veterinarians, and essentially de-emphasize this focus, creating a struggle for U of I. Veterinarians that serve the agricultural industry are vital.
To incentivize students, Parella suggests extra points for students that choose to focus on food animals, or debt relief possibly.
Besides these concerns, CALS introduces IdahoCAFE an environmental research program that has applicability to existing dairy operations. This research center focuses on dairy, food processing, demonstration and discovery, as well as workforce development.
From a budget perspective, IdahoCAFE will also be selling milk and the revenue from this will be going towards the university.
The Idaho Potato Commission gave a presentation Wednesday before the House of Agricultural affairs highlighting the goal to keep farms in the family.
"We need to partner together to market these Ag job to our kids" said Patrick Kole, Vice President of the Idaho Potato Commission.
Jessica Megis is  an intern with the University of Idaho McClure Center for Public Policy Research and the UI JAMM News Service.
Recent Headlines
---