Suspect pleads not guilty to murder, trafficking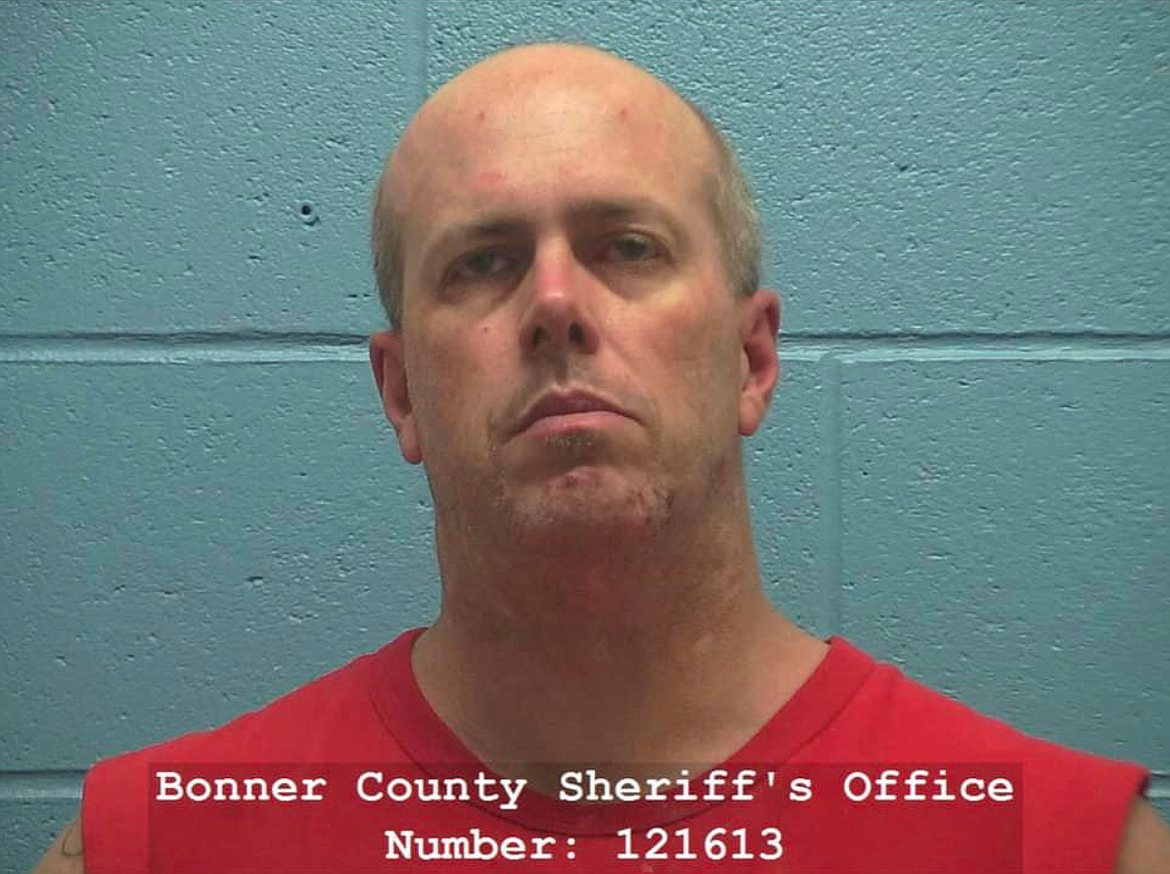 SANDPOINT — The suspect involved in the Oct. 12 shooting in Oldtown has pled not guilty to a charge of first-degree murder on Feb. 7.
Eric Loren Benzo, 46, pled not guilty to the charge involving the death of Don Bush. The only witness to the shooting testified during Benzo's preliminary hearing on Jan. 26 that she also feared for her life.
"As soon as I told dispatch my name they hung up," said Rebecca Althers in January. "The second time I called, I didn't state my name. I just said there was a man that was shot and that I needed somebody there now."
Althers and Bush were in a budding relationship in the month leading up to the shooting, according to Althers' testimony.
In evidentiary text messages found on Althers' phone, Benzo implied that he was willing to harm Bush in the days leading up to the shooting.
"If our boy gets in my face, even slightly, I'll f—--g shoot him in the face." Benzo texted Althers five days before the shooting.
Althers described her relationship with Benzo as a "best-friends-worst-enemy" type situation.
"Anytime there was a crisis, and there were many of them, Benzo was there," Althers testified.
Benzo and Althers used to be romantically involved, however, the two ended their relationship years before the shooting.
"I was trying to take a different path than what he was on," Althers said of Benzo during cross examination. "I had tried to end this relationship with him because it was damaging and harmful to me and my family."
In the early hours of Oct. 12, Benzo drove to Althers' home in Oldtown. After a brief standoff between Benzo and Bush, Benzo fired two rounds at Bush at point blank range.
"I ran to [Bush's] side and pleaded with Benzo to stop shooting. He came around and shot the gun two more times," Althers said. "Eric still had the gun in his hand and he looked a little dazed. He was pointing the gun in my direction, and I thought he was going to kill me, too."
According to her testimony, Althers called Benzo by his nickname and informed him that her two children were still inside the residence.
"Whatever goodness is in Eric Benzo, it came out at that moment because he put the gun down, got in the truck, and he left," Althers said.
Bush passed away later that morning due to injuries resulting from the shooting.
Benzo appeared before First District Judge Barbara Buchanan for arraignment on Feb. 7 and pleaded not guilty to the murder charge. He also pleaded not guilty to three charges resulting from a 2020 case for trafficking methamphetamine, possession of a weapon by a convicted felon, and felony persistent violation.
Benzo's pre-trial conference is scheduled for April 19, trial is set for May 9 if proceedings continue afterward.
Recent Headlines
---