County voting precincts change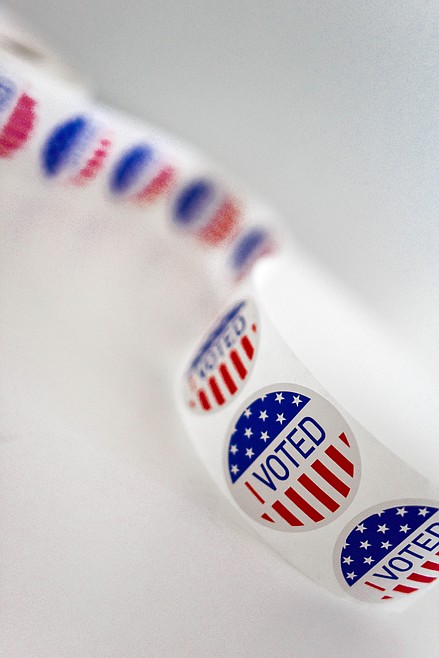 (Photo Courtesy – Element5 Digital)
by
ANNISA KEITH
Staff Writer
|
February 16, 2022 1:00 AM
▶️ Listen to this article now.
SANDPOINT — Commissioners unanimously approved the creation of a new polling precinct, and the dissolution of three others — Lakeview, Cocolalla, and Kelso precincts — at Tuesday's meeting.
"Due to the results from the 2020 census, the Idaho Secretary of State has finalized and released redistricting boundaries in Bonner County for 2022 and beyond," said Clorrisa Koster of the Elections Office on Tuesday. "Legislative District 7 is being dissolved, with those voters being moved into Legislative District 1 for the most part."
Koster said the three precincts were created to accommodate the existence of District 7 in the county. Statewide legislative maps were redrawn last year removing District 7 from the county, meaning local precinct boundaries will also have to adjust.
Polling places for voters in the former Lakeview and Cocolalla precincts will stay the same even though their precinct is changing.
"Lakeview, Kelso, and Cocolalla precincts were only created to accommodate Legislative District 7," Koster said. "The voters from the Lakeview Precinct will be moved into the Clark Fork Precinct. … The Cocolalla Precinct will be moved into the Southside Precinct."
All besides 25 voters in the Kelso Precinct will keep their current polling place at the Careywood Fire Station. The other 25 voters will now vote in the Southside Precinct, located at the Church of Jesus Christ of Latter-day Saints, Westmond Ward.
State redistricting caused a split in the Edgemere Precinct in southern Bonner County. A new precinct will be created to resolve that split, all affected voters will keep their current polling place.
"The redistricting results have created a district that splits voters in the Edgemere Precinct," Koster said. "Those voters affected in the Edgemere Precinct will be moved into the newly created Clagstone Precinct and will continue to vote at the Edgemere Grange Hall.
The changes were approved by the prosecutor's office before coming in front of the commission, which unanimously approved the changes.
Those curious about where they can find their polling place can do so by calling the Elections Office at 208-255-3631, or by going to the Elections Office website. Go to bonnercountyid.gov, click on departments, then select "Elections." On that page, scroll down and select "polling place locator." The updated precinct maps will be available beginning March 1.
"For the most part, nobody has to change where they vote, with the exception of the roughly 25 people in the Kelso precinct," Koster said. "We're trying to accommodate everybody, make the changes that we have to, but keeping the public definitely in mind when we do it."
Recent Headlines
---