Sandpoint recognizes Juneteenth as a holiday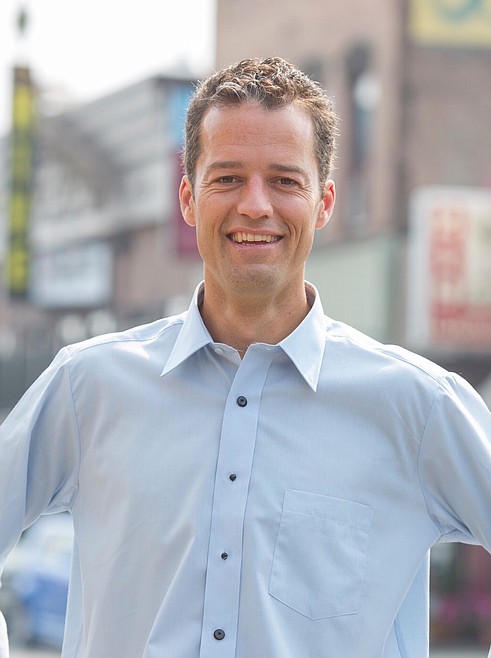 by
EMILY BONSANT
Hagadone News Network
|
February 19, 2022 1:00 AM
SANDPOINT — The Sandpoint City Council voted to recognize June 19, "Juneteenth" as a new legal public holiday.
Mayor Shelby Rognstad sought council approval to recognize June 19, or "Juneteenth" as a new legal public holiday observed by the city of Sandpoint and to add it as an employee benefit to the Sandpoint Employees' Personnel Policy and Procedures.
Juneteenth commemorates June 19, 1865: the day that Union Army Maj. Gen. Gordon Granger rode into Galveston, Texas, and told slaves of their emancipation, Rognstad said. That day came more than two years after President Abraham Lincoln issued the Emancipation Proclamation on January 1, 1863.
In public comment, Asia Williams spoke against the adoption of the holiday. She listed her accomplishments as being six sigma blackbelt, a nursing director and having a master's degree.
"You're causing a problem. I'm tired of answering 'because I'm smart enough'. [..] In my master's degree my lowest grade was an A-. I'm tired of explaining to people because of political stunts like this," said Williams.
She said due to decisions like this and critical race theory ideology she is questioned on whether is professional qualified. When debating across the country for the National Forensics League she had been told "you speak well for where you probably come from." Williams said she still experiences critiques like this when in nursing due to the patient being uncertain if she's intelligent enough.
She said this concern is due to the federal government lowering testing scores. She pointed out a lack of celebrating the accomplishments of black people and the uplifting of the black community, like the celebration of Martin Luther King Jr. Day.
"We never do that for black people. We never do that for brown people. White people get to celebrate the success of their culture," Williams said. "You are pushing our culture to stay in the negativity. As the kids come up they aren't able to see the heroes they aspire to be. You want them to celebrate a slavery they were not apart of."
"We are intentionally segregating black people from the norm. You're not even celebrating Black History Month. You don't need to celebrate Juneteenth," she said.
The council approved the acceptance of recognizing Juneteenth as a holiday in a 5-0 vote. Councilman Joel Aispuro was absent.
Even after Lincoln declared all enslaved people free on paper, that hadn't necessarily been the case in practice, Rognstad said. Juneteenth was recognized as an official federal holiday on June 17, 2021, after near-unanimous approval of Congress.
This legislation was supported by all four members of Idaho's congressional delegation, Rognstad said. Governor Brad Little also recognized Juneteenth as a state holiday under Idaho Code in a proclamation issued June 17, 2021. Since that time, the cities of Boise, Meridian, Lewiston, Nampa, Moscow and Rexburg and Kootenai, Valley, Minidoka, Payette and Elmore counties have recognized Juneteenth as an official holiday, Rognstad said.
This past November, Bonner County commissioners also recognized it as a holiday in keeping with all other federally recognized holidays. The city also recognizes all federal holidays although Columbus Day is observed on the day after Thanksgiving
Recent Headlines
---