WBCSD superintendent search update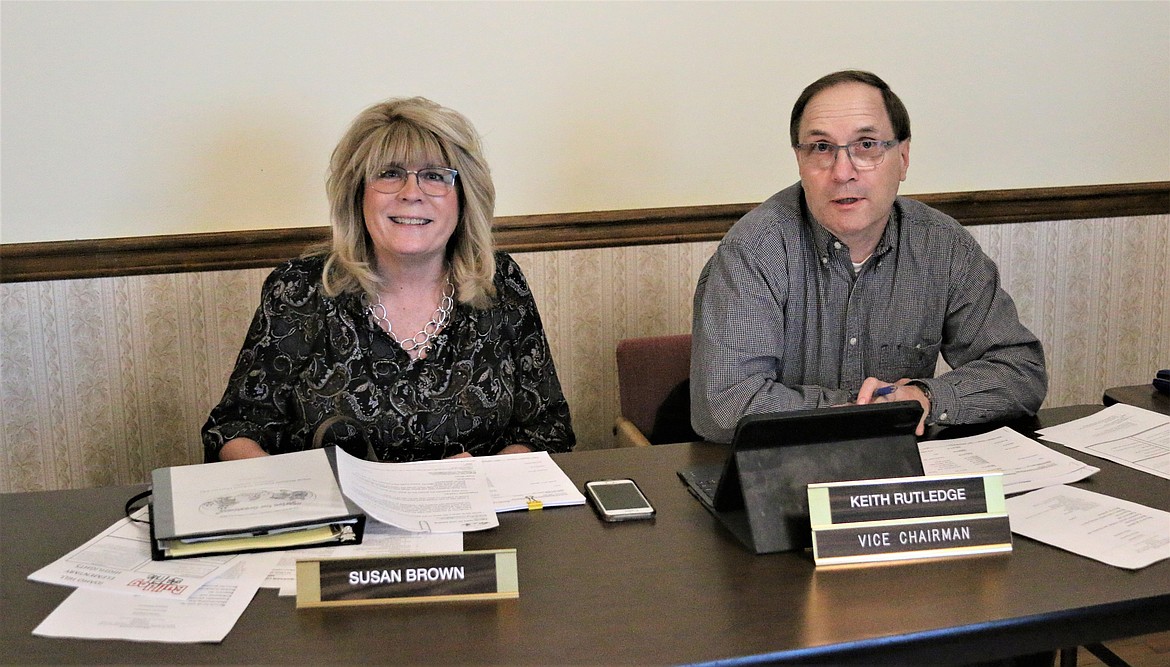 New trustees for the WBCSD (left) Susan Brown and Keith Rutledge.
(Photo by: EMILY BONSANT)
|
February 23, 2022 1:00 AM
PRIEST RIVER — West Bonner County School District's search for a new superintendent is underway.
Superintendent Paul Anselmo informed the board last summer that he will be retiring in June 2022. He has been the superintendent the last eight years and his family is from the area.
The board will conduct interviews for the finalists on March 8, in executive session. After board interviews, candidates will move to the middle school for a question-and-answer session with each finalist where questions from community members will be asked. Questions can be emailed to Steffie Pavey, the board clerk or dropped at the district office no later than March 7, at 4 p.m.
Questions can be submitted before the Q&A starting at 5:30 p.m. until 5:50 p.m. to allow time for the questions to be sorted and for the event to start at 6 p.m. Each candidate will be allotted 45 minutes for questions.
"My recommendation would not be to have all the candidates up there at once, because then they could play off somebody else's answer," Anselmo told the board.
He also suggested that the forum be recorded in order to provide context to candidate comments if they were misconstrued later on.
"Then you can actually have the recording and say, 'no, the reality is, here's what happened.' So it provides a protective factor for all you guys as a hiring body of that person," Anselmo said.
The board made the discussion to start the event promptly at 6 p.m. since they did not know at the time how many candidates would be interviewed and then participate in the forum. After the board meeting the trustees went to executive session and looked through superintendent applicants.
After executive session the board announced the superintendent candidate finalists: Jacquelin Branum, Michael Robey, Kimberly Shaner, and Amber Williams.
Questions for the superintendent candidate Q&A may be submitted via email to steffiepavey@sd83.org by Monday, March 7, at 4 p.m.
Recent Headlines
---