Garfield Bay subdivision gets preliminary OK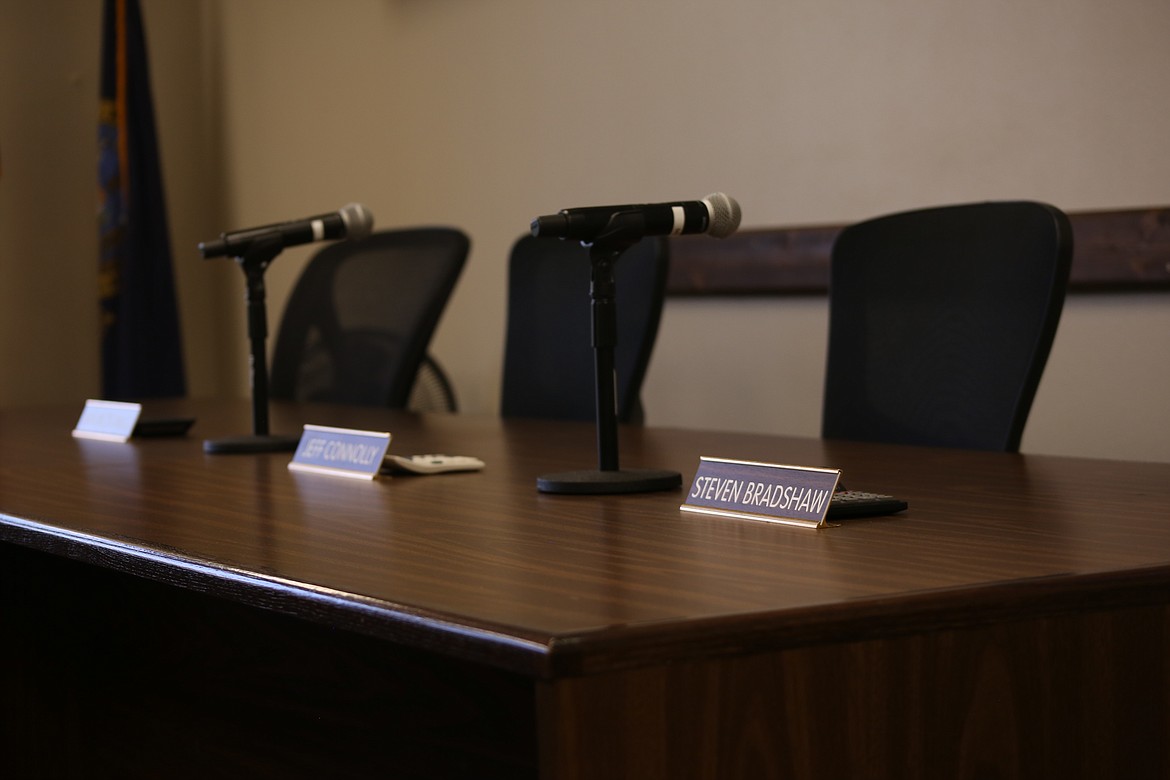 ▶️ Listen to this article now.
SANDPOINT — A proposed 18-home subdivision near Garfield Bay gained preliminary approval from Bonner County commissioners to continue through with the application process.
A preliminary plat approval examines how a subdivision will be laid out before any further action is taken regarding construction.
Wednesday's hour-long meeting saw approximately 16 people speak against the project, with none in favor.
With the preliminary approval secured, the next step for the developer, SDG Properties LLC, is to continue with the application process — most notably if there is enough water to support the needs of the proposed 18 residences.
"You can't have a house without water," Commissioner Chair Dan McDonald said after closing public comment. "By approving this, it gives the developer the opportunity to then go out and prove that he can get water and demonstrate the [finances] to make these things happen. If they go out and find that they can't get adequate water, the subdivision's dead."
Many of those who chose to speak are residents near Garfield Bay. Concerns from those who chose to speak focused on a variety of topics including water supply and road safety in the event of an emergency.
"We consider Garfield Bay to be one of the treasures of Bonner County, and your decisions affecting Garfield Bay have a great impact now and for generations to come," said Lori Palmer.
Applicant representative, a man named Colby, who did not say his last name while on the record, expressed a willingness to cooperate with county codes before making any major moves regarding the potential subdivision.
"We're not going to drill a well unless we have approval to move forward," Colby said. "But we can't build 18 homes on these parcels unless there's adequate water supply, so that will be coming down the pike."
Commissioners drew similar conclusions during deliberation.
"I have no issue moving on with this stage of the preliminary plat," McDonald said. "We don't know what the development is going to look like. We don't know if they are going to have water. If they can't get it, the subdivision stops and the land remains bare."
Commissioner Jeff Connolly addressed commenters' concerns regarding road safety and emergency response times.
"When you move into a rural area like this area, you're taking some risk and responsibility onto yourself," Connolly said. "It's, 'Welcome to North Idaho — hopefully you can take care of yourself, we'll get there as soon as we can.'"
Commissioners unanimously approved the preliminary approval. Future proceedings regarding the potential Monarch Vista Point subdivision will come before commissioners once findings are compiled.
The staff report containing all relevant information regarding the subdivision included a 12-point list of conditions that need to be fulfilled before the subdivision is allowed to proceed.
Commissioner Steven Bradshaw had the last word at the meeting.
"If you don't clear the hurdles, everything stops. If you do clear the hurdles and everything works, somebody's going to have a spectacular view up there, and it will probably come with a spectacular price."
Recent Headlines
---