Misinformation driving local and state policy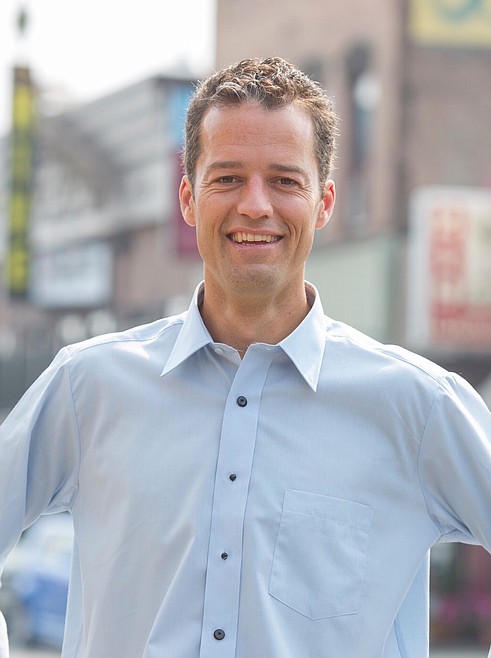 by
SHELBY ROGNSTAD Contributing Writer
|
February 24, 2022 1:00 AM
Idaho is experiencing an alarming trend. Misinformation spirals out of control and then gets codified into bad local and state policy. Often, this misinformation is designed to turn community members against each other and ultimately harms everyday people. I'm tracking a number of state and local policies that are being fueled by misinformation campaigns.
Last month, Bonner County commissioners unanimously passed a resolution that put a stop to spending the $9 million of American Rescue Plan Act funds allocated to the county. The resolution was proposed because of misinformation that accepting the funds would require the county to implement a federal vaccine mandate. This claim is false and is being used to turn community members against each other. The Idaho Attorney General and Idaho Legislative Service Office issued a report, at the request of Rep. Sage Dixon, that clearly explains any conditions attached to these funds would have had to be stated "unambiguously" prior to offering the funds. The reason behind the resolution is false but the negative impact Bonner County residents will experience is real. 
As published in local media, Bonner County EMS Chief Jeff Lindsey called misinformation about ARPA funds "a dangerous theme that keeps getting pushed forward by some of the public." Lindsey explained, "this would decimate our current and future budgets and we would be unable to provide the current level of service." Furthermore, $800,000 of the funds have already been spent, much on life saving equipment, and the resolution asks that those funds be returned. 
The Legislature is also pushing a slate of bills based on misinformation. One that impacts Sandpoint is House Bill 475, which I testified against last week. This dangerous bill, introduced on behalf of Gov. Brad Little, would effectively legalize private militias. This is one of the only provisions that prohibits the type of activity we saw two summers ago, when armed militia members occupied parts of Sandpoint. Proponents of HB 475 say this is about protecting Second Amendment rights. That is false. Major Steve Stokes, who presented the bill, admitted that state laws similar to Idaho's anti-paramilitary law have been deemed constitutional and do not violate either First or Second Amendment rights. Idahoans can still open carry as they always have. Idaho's anti-paramilitary law is really about who has the authority and accountability to enforce the state's constitution and laws. That authority lies with the National Guard, State Patrol, county sheriffs and city police. They are accountable to civil authority and ultimately to the voters. Private militias are not accountable and therefore have no place enforcing state laws. HB 475 passed out of committee and was referred to the legislature. 
The Legislature is also considering multiple bills that could suppress voters. What they each have in common is a justification based on misinformation that Idaho's election system isn't secure. In fact, Idaho has one the most secure election systems in the country. The Perceptions of Electoral Integrity Index gives Idaho the highest score, tied with three other states. The Pew Election Performance Index rates Idaho second only to Vermont. Idaho's elections are safe and secure. 
Despite this fact, the Idaho House passed HB 547 that would make it a misdemeanor for anyone other than a relative or a roommate to return an absentee ballot. If you want to help an elderly neighbor return a ballot, it would be a crime. 
The House also passed HB 439, which would require unaffiliated voters to declare a party by March 11th this year to be able to vote in the primary election. This is an unnecessary barrier that will only make it more difficult for people to vote. 
We can fight misinformation with the truth. If you oppose these efforts, contact your representatives and let them know you don't want policy being driven by misinformation. 
Please join me for the Mayor's Roundtable this Friday, Feb. 25 at 4-5 p.m. to discuss these issues and more at Council Chambers in City Hall, 1123 W. Lake St., or join us on Zoom: bit.ly/35joj7. I hope you can join us!
Shelby Rognstad is the mayor of Sandpoint. He can be reached at mayor@sandpointidaho.gov.
Recent Headlines
---