Bulldogs hang tough against the best team in the state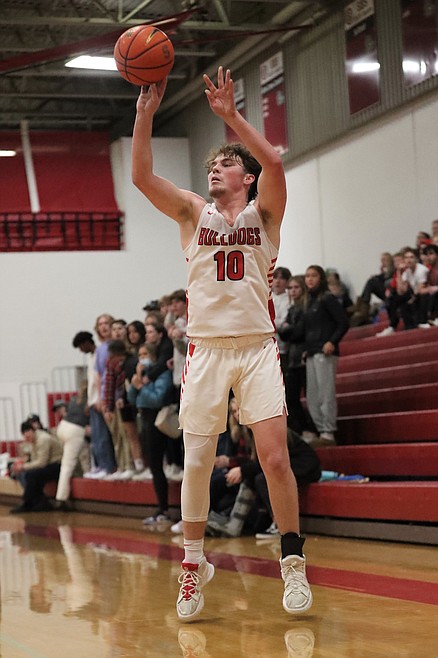 Junior Arie VanDenBerg hits a 3-pointer during Tuesday's game against Lake City at Les Rogers Court.
(Photo by DYLAN GREENE)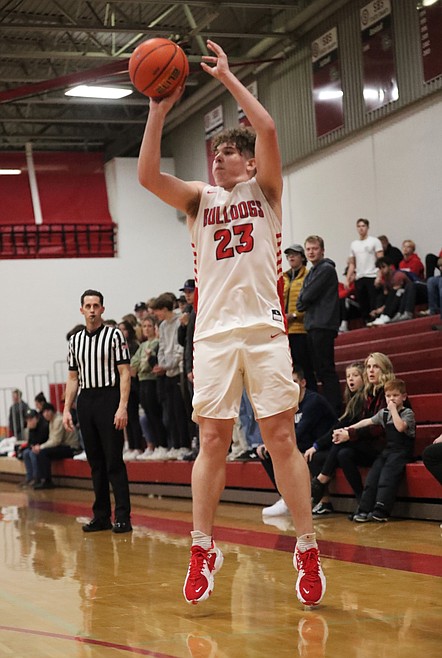 Parker Childs drills a 3-pointer during the first half of Tuesday's game.
(Photo by DYLAN GREENE)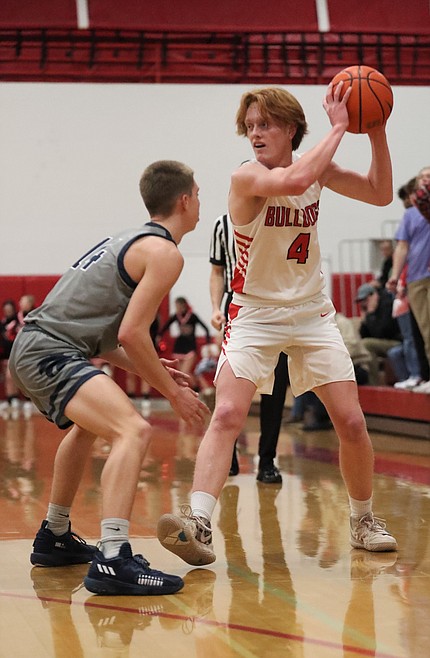 Rusty Lee looks to make a play during Tuesday's game.
(Photo by DYLAN GREENE)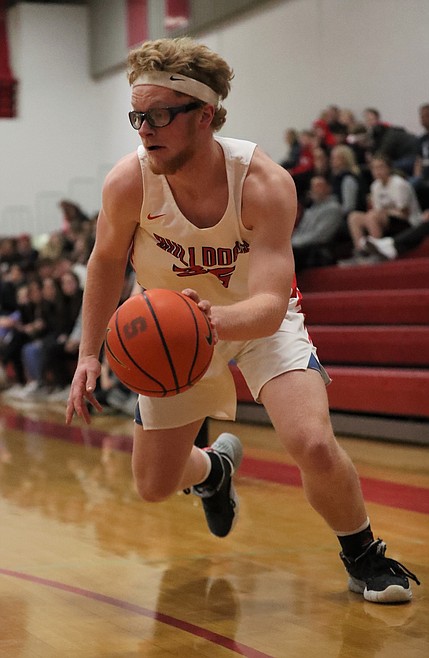 Senior Ethan Butler drives toward the basket during Tuesday's game against Lake City at Les Rogers Court.
(Photo by DYLAN GREENE)
Previous
Next
by
DYLAN GREENE
Sports Editor
|
January 4, 2022 11:23 PM
SANDPOINT — The Bulldogs were not intimidated by the mighty Timberwolves on Tuesday night at Les Rogers Court.
Sandpoint boys basketball gave Lake City, the best team in the state, quite the fight, but it wasn't enough to knock off the undefeated Timberwolves, who earned a 70-55 nonleague victory.
Head coach Brian Childs said his team gave it their all.
"I have absolutely no complaints about our effort," he said.
The Timberwolves are one of the top teams in the entire Pacific Northwest, but the Bulldogs managed to remain within striking distance until early in the fourth quarter. Childs loved the competitiveness and unselfishness his team played with and he hopes they carry that intensity with them for the rest of the season.
"I think we showed we can play with good teams," he said. "You are always disappointed when you lose, but when you look at the caliber of competition, if we can bottle that effort and that energy ... then we can play with really good teams and maybe we figure out how to turn that corner."
Childs said the Bulldogs were a little tentative early on, but after a timeout they settled down and went back and forth with Lake City in the first half. Unfortunately, Sandpoint struggled to take care of the ball.
The Bulldogs had 15 turnovers in the opening half, including 10 in the first quarter, and the Timberwolves capitalized on them.

"They do what great teams do, which is they make you pay for the mistakes," Childs said. "It seemed like every time we turned the ball over, it was two points or even three points maybe on the other end. They thrive in transition."
But six 3-pointers in the first half allowed SHS to only trail 41-30 at the half.
The Bulldogs shrunk Lake City's lead to 43-40 about three minutes into the second half on a basket from Ethan Butler and trailed by 9 points entering the fourth quarter.
However, the Timberwolves went on a 15-3 run to open the final quarter to pull away from the Bulldogs for good.
Parker Childs, who played on the Lake City JV team as a freshman, scored a team-high 21 points for the Bulldogs and hit five 3-pointers.
"Parker's a gamer," Childs said about his son. "I had a feeling he would compete pretty well tonight. He made some mistakes just like any sophomore is going to, but he competes and he typically doesn't back down. I'm just really proud of how he kept grinding."
Rusty Lee commanded the offense all night and tallied 10 points, nine assists and four rebounds. Arie VanDenBerg poured in 9 points on a trio of 3-pointers and grabbed six rebounds. Jacob Eldridge added 6 points and six rebounds and Butler finished with 4 points and eight rebounds.
Sandpoint (3-6) hosts rival Lakeland at 7 p.m. Friday. The Bulldogs are seeking to end a five-year winless streak against 4A IEL opponents.
Lake City 26 15 12 17 — 70
Sandpoint 15 15 14 11 — 55
LAKE CITY — Buchanan 8, Strawn 0, Jones 5, Miller 0, Kiesbuy 9, Hocking 8, Johnson 22, Weaver 2, Mitchell 16.
SANDPOINT — Lee 10, Eldridge 6, VanDenBerg 9, Dunkel 0, Dickinson 2, Childs 21, Lane 2, Bopp 1, Kuehn 0, Butler 4.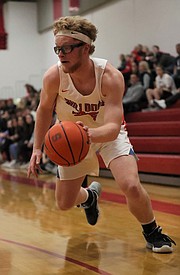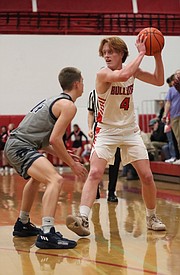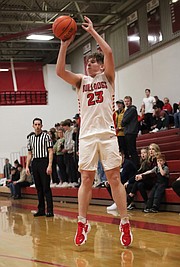 Recent Headlines
---