Health fair to connect patients, providers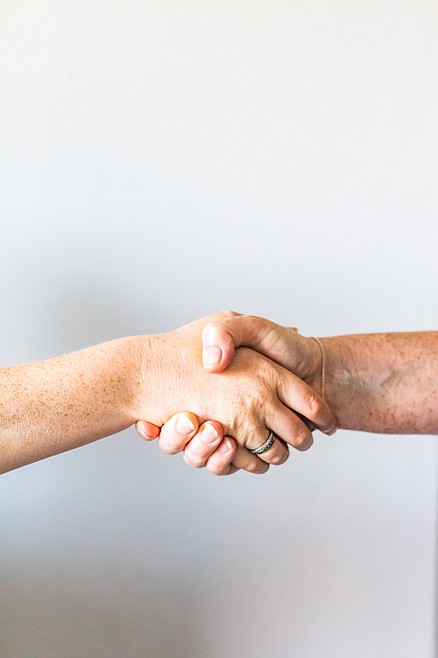 Baldy Mountain Media will host a health and wellness fair at the Bonner County Fairgrounds on Jan. 22. The fair is intended to connect healthcare practitioners with one another as well as prospective patients.
(Photo Courtesy – SINCERELY MEDIA)
by
ANNISA KEITH
Staff Writer
|
January 5, 2022 1:00 AM
SANDPOINT — Health professionals and prospective patients will have an opportunity to meet each other later this month.
Baldy Mountain Media is organizing a health and wellness fair at the Bonner County Fairgrounds on Jan. 22. The goal of the event is to connect health providers with one another, as well as prospective patients.
Organizer Emily Neff coordinated the event after her healthcare provider moved out of Bonner County and she began searching for another.
"It's hard to break into Sandpoint," Neff said. "Part of the reason why I did this is because my provider moved to Boise and I still don't have one. It's frustrating."
The fair will feature practitioners and businesses that work within the health and wellness industries. Vendor registration is open to providers with both traditional and alternative practices.
"I'm looking for it to speak to everybody – alternative as well as western and traditional [practices] because everybody wants something different," Neff said.
"There's physical health, spiritual health, mental health," Neff said. "I want this to be a place where people can connect with different health care providers so they can find what they are looking for. We have so many new people and so many new providers and I'm trying to bring them together."
Admission to the fair is a suggested donation of $1 per adult or a canned food item. Proceeds will go toward the Bonner Community Food Bank.
The event will be held at the Bonner County Fairgrounds from 9 a.m. to 5 p.m. on Saturday, Jan. 22.
A vendor networking event will be held the previous day, details about the event and vendor registration details can be found on the event website at baldymountain.media.
"We need healthcare providers to know each other so they can coordinate care. And they can't do that if they've never met each other," Neff said. "If people knew each other, they would both be more successful in business."
Recent Headlines
---