Clark Fork's defense shines in win over Noxon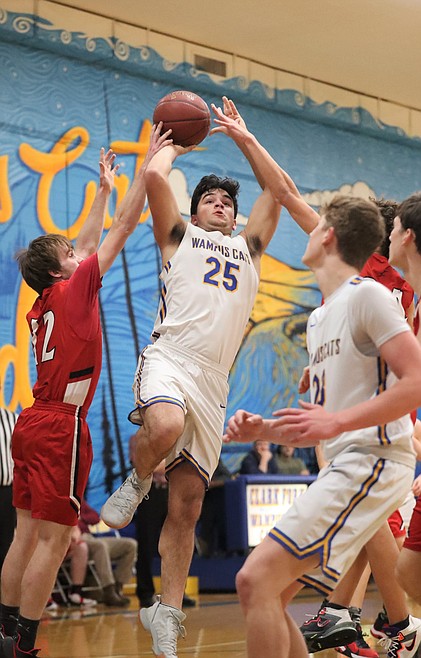 Junior Antonio Mayorga (center) rises up to attempt a shot during Tuesday's game against Noxon.
(Photo by DYLAN GREENE)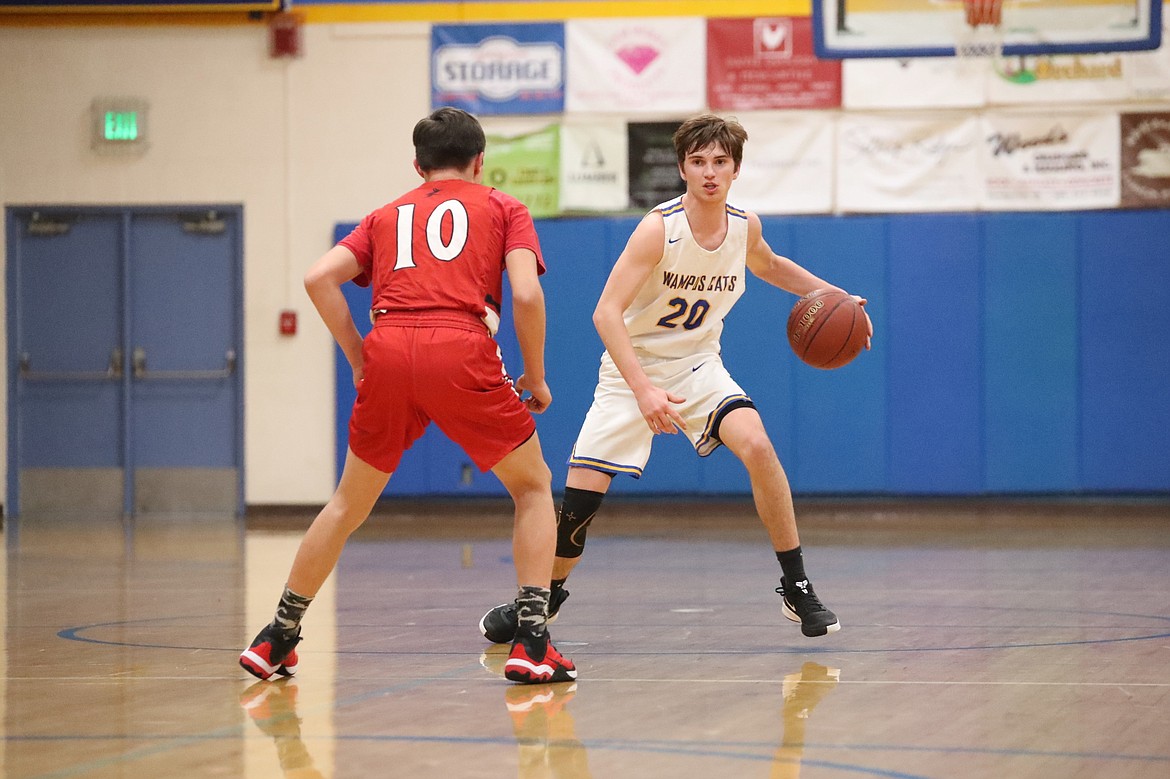 Sam Barnett looks to make a play Tuesday.
(Photo by DYLAN GREENE)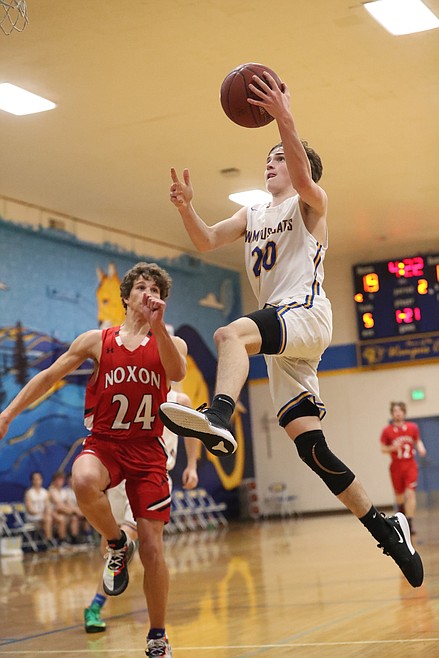 Sam Barnett takes off to convert a layup Tuesday.
(Photo by DYLAN GREENE)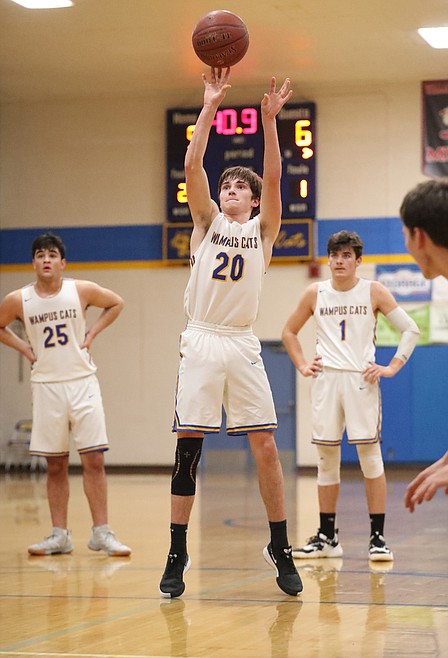 Sam Barnett attempts a free throw Tuesday.
(Photo by DYLAN GREENE)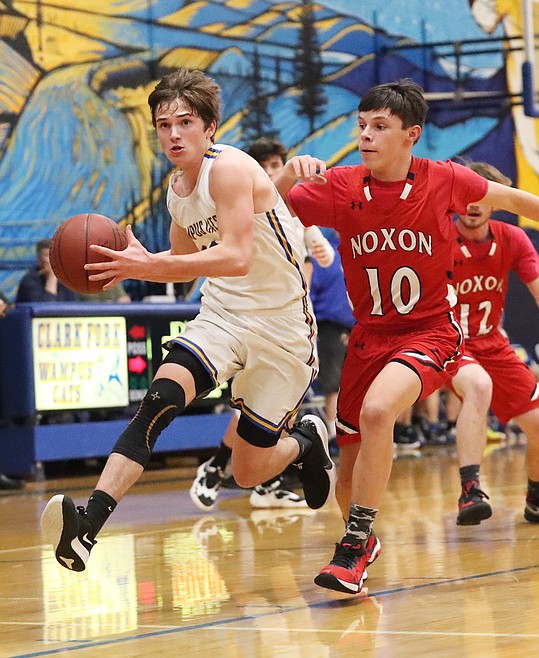 Sam Barnett drives toward the paint Tuesday.
(Photo by DYLAN GREENE)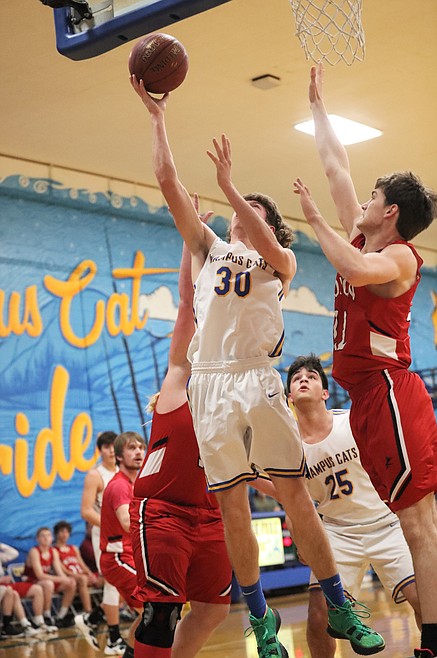 Nathan Shelton converts a layup Tuesday.
(Photo by DYLAN GREENE)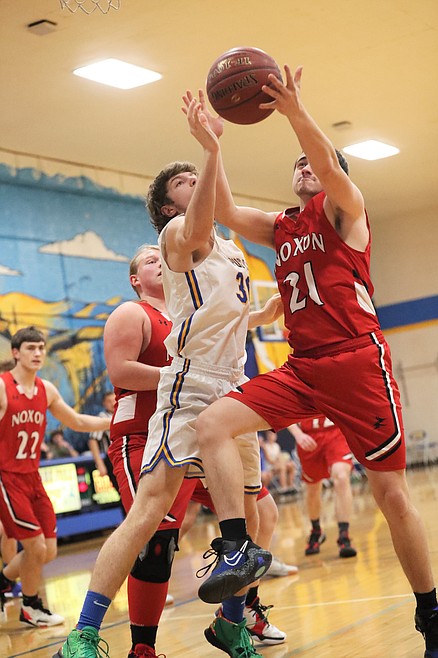 Nathan Shelton (left) battles for a layup Tuesday.
(Photo by DYLAN GREENE)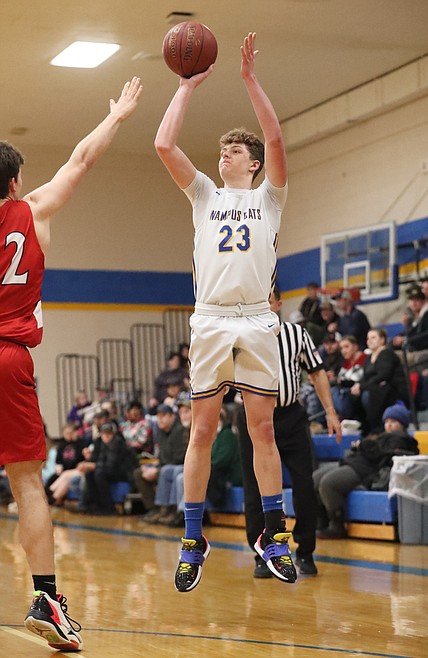 Ethan Howard attempts a 3-pointer Tuesday.
(Photo by DYLAN GREENE)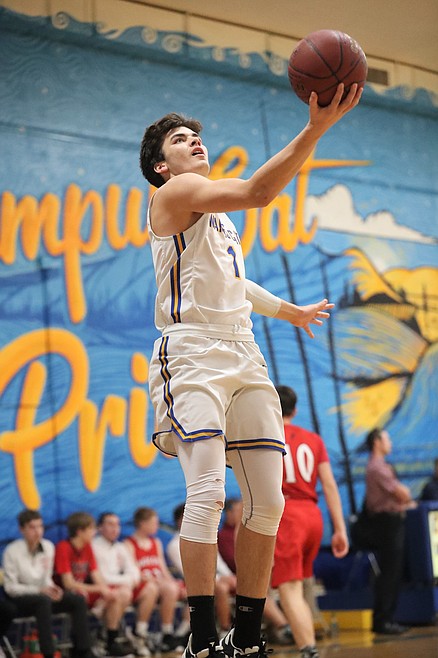 Carter Sanroman attempts a layup after the whistle Tuesday.
(Photo by DYLAN GREENE)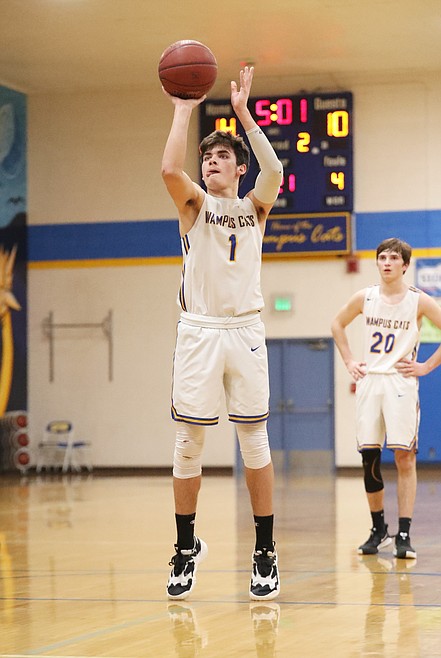 Carter Sanroman attempts a free throw Tuesday.
(Photo by DYLAN GREENE)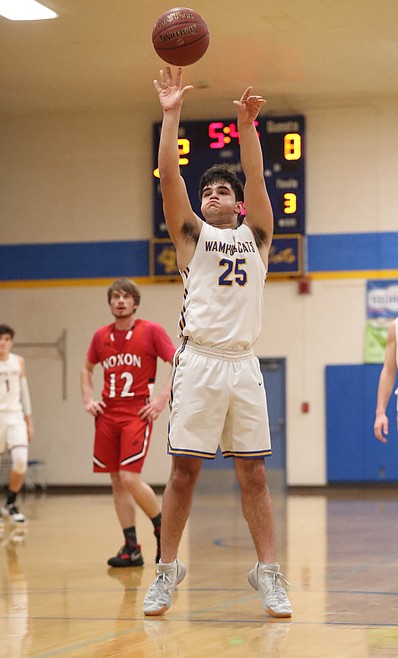 Antonio Mayorga attempts a free throw Tuesday.
(Photo by DYLAN GREENE)
Previous
Next
by
DYLAN GREENE
Sports Editor
|
January 11, 2022 11:29 PM
CLARK FORK — Clark Fork boys basketball returned to the court with a bang Tuesday night.
The Wampus Cats rolled to a 55-28 victory over the Noxon Red Devils.
It was Clark Fork's first game since Dec. 18. Head coach Heath Beason said the team was on a mission to start the second half of the season on a high note.
"The start of the game we were a little sluggish getting back into our groove," he said. "I felt like we had to fight through the cobwebs and the slow start with the time off ... but we stuck with our game plan and our game plan succeeded."
The Wampus Cats forced seven turnovers in the opening quarter to grab a 12-6 advantage. In the second quarter, Clark Fork got a steal on three straight Noxon possessions and each one resulted in a easy layup by Sam Barnett.
The Wampus Cats finished with 23 steals and their full-court press was firing on all cylinders. Beason said this was their best game in terms of turnover differential.
"The aggressiveness tonight was phenomenal," he said. "I loved the enthusiasm."
Barnett tallied 24 points, seven steals and four rebounds. Carter Sanroman grabbed 12 points, seven assists, six steals and five rebounds; Nathan Shelton secured 6 points and four rebounds; and Ethan Howard had 5 points and six rebounds. Antonio Mayorga added five rebounds.
"Carter, Sam and Antonio made a great trio in regards to rebounding offensively and defensively," Beason said.
The Wampus Cats (4-6) host Kootenai at 7 p.m. Friday in North Star League action. It was also be Senior Night.
Noxon 6 10 5 7 — 28
Clark Fork 12 14 14 15 — 55
NOXON — Risch 5, S. Christensen 0, D. Christensen 9, Boehme 6, Lackner 4, Murray 0, Williams 4, Swanson 0.
CLARK FORK — Ca. Sanroman 12, Barnett 24, Shelton 6, Howard 5, Mayorga 2, Matsutaro 0, Ch. Sanroman 3, Co. Sanroman 0, Mintken 1, Matteson 0, Bopp 2.
Recent Headlines
---