No omicron hospitalizations in Idaho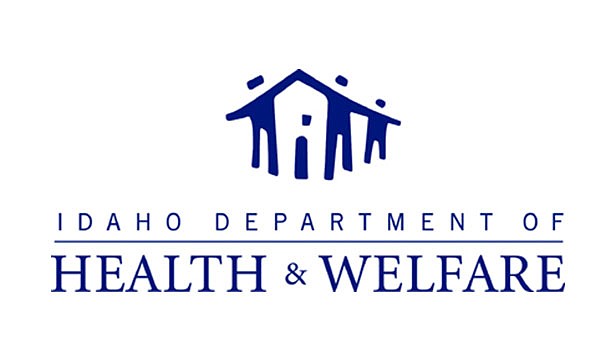 by
BILL BULEY
Hagadone News Network
|
January 12, 2022 1:00 AM
A state health official said as of Saturday, 250 Idahoans have specifically been identified with omicron — and none has been hospitalized or died from the variant.
Dr. Kathryn Turner, deputy state epidemiologist, said that's the good news.
It's a small sample size, she said Tuesday, but "It looks pretty good."
"Time will tell as the virus continues to transmit," she said.
Evidence continues to indicate that omicron is a more contagious but milder variant than its predecessors, delta, and before that, alpha.
Dr. Christine Hahn, state epidemiologist, said that means it's more catchy, but "less prone to cause severe illness" and instead causes mild upper respiratory distress.
A Department of Health and Welfare media briefing on Tuesday about COVID-19 included Director Dave Jeppesen, Elke Shaw-Tulloch, administrator for the Division of Public Health, Dr. Christine Hahn, state epidemiologist, and Dr. Christopher Ball, chief of the Idaho Bureau of Laboratories.
While omicron may produce mild symptoms such as sneezing, runny nose and a head cold, health officials urge Idahoans to take it seriously.
"We are not immune from this omicron wave," Hahn said.
They spoke of a significant rise in cases and big jump in positivity rates in recent weeks — and said those are likely to go up even more as a growing backlog of tests are cleared.
And due to rising demand, many are having trouble getting tested, particularly rapid tests that produce quicker results.
The situation could be far worse than current numbers indicate, they said.
"Nearly all of the measures we are monitoring are headed in the opposite direction that we would like to see," Turner said.
Jeppesen said it could lead to a return to crisis standards of care, which ended in late November statewide and a month later in Panhandle Health District. Even if omicron is milder, if it keeps spreading as rapidly as it has, it could cause more hospitalizations.
Jeppesen again urged people to get vaccinated and if they already are, to get booster shots to reduce the risk of severe cases.
In Kootenai County, 42% of the population is fully vaccinated with a booster dose. In the PHD, just over 100,000 people are fully vaccinated.
Katherine Hoyer, PHD spokeswoman, said there have not been any confirmed cases of omicron in the Panhandle, "but we suspect it is already here and circulating."
She said the state lab is only able to sequence a small number of test samples as well, "so that is most likely the reason omicron has not been identified here."
For the two weeks from Dec. 16 to Dec. 31, Hoyer said 41% of variants in Idaho were the omicron variant. "While slightly lower than the national percentage, the proportion increased by 13-fold from the previous 2-week period," she wrote. "Based on data from other states, we expect that to continue to increase."
While both the vaccinated and unvaccinated have been diagnosed with omicron, officials said the vaccine reduces severity of symptoms and can prevent hospital staff and resources from being overwhelmed with more patients.
"We don't think the vaccine may work as well against omicron, but it is still very helpful," said Dr. Hahn.
Officials also said people should wear medical grade masks, not cloth, which many have worn since the pandemic began.
"Cloth masks, because of the microscopic gaps between the threads, don't do as good a job," said Dr. Steven Nemerson, chief clinical officer at Saint Alphonsus, during a press conference last week.
Dr. Christopher Ball, chief of the Idaho Bureau of Laboratories, said it's difficult to predict what a variant will do.
But the rise of omicron "certainly speaks to a replacement rather than the two strains duking it out," he said.
He said omicron is becoming the dominant strain of COVID-19, and could replace delta altogether, just as delta replaced alpha. He also said there could be more variants with different characteristics that cause more severe symptoms.
"As long as this pandemic continues to be out of control, the conditions are ripe for a new variant of concern to become present. Hopefully, this is going to be it."
Hahn said omicron is still circulating, spreading and mutating.
"We can't predict that it's going to continue to get milder," she said, adding there could be a variant that comes along that affects children "preferentially."
"We just don't know," she said.
Recent Headlines
---