Clark Fork 3-on-3 basketball tourney tips off Saturday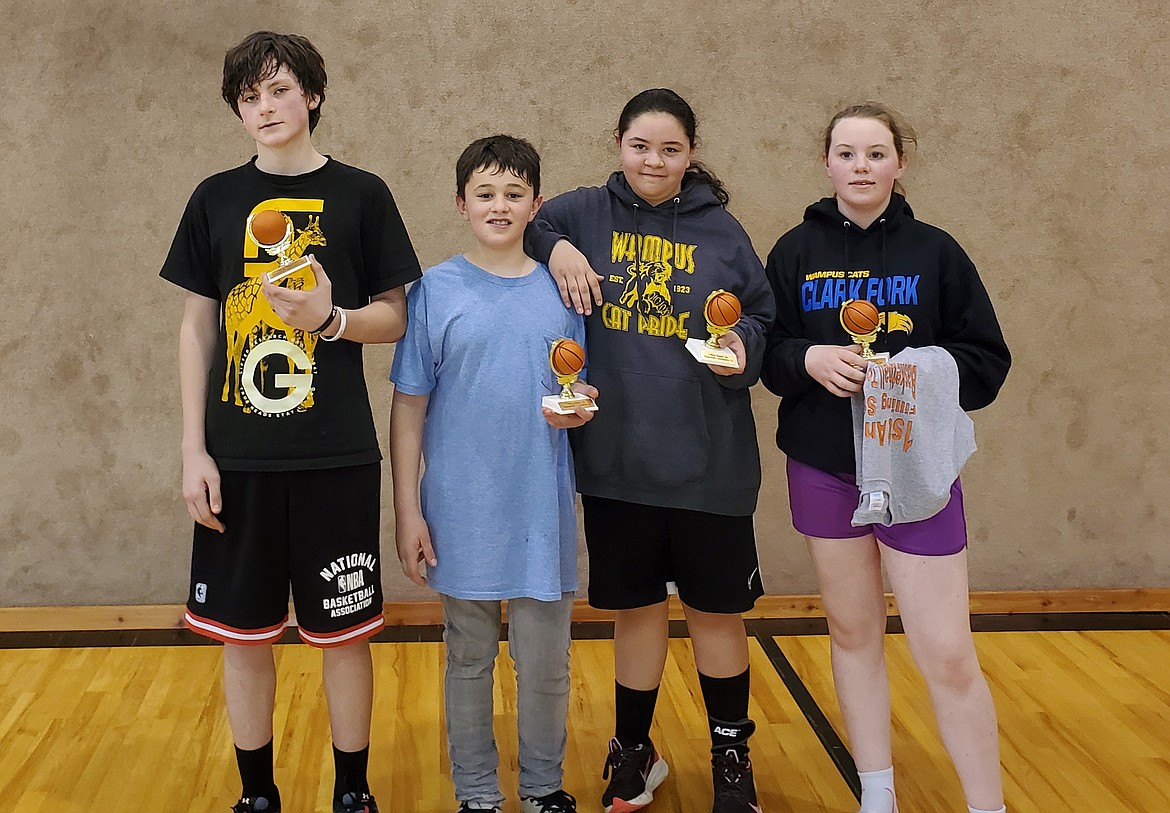 From left: Everett Montgomery, Jason Mayorga, Priscilla Mayorga and Aurora Lane claimed the junior high title at the first Filling Station Youth Center 3-on-3 basketball tournament last year.
(Courtesy photo)
|
January 13, 2022 1:00 AM
CLARK FORK — The second annual "Off The Couch" 3-on-3 basketball tournament starts this Saturday at the Filling Station Youth Center in Clark Fork, 108 First Ave.
There is still room for a few more teams to join the tourney. Cost is $120 per team and up to five players are allowed per squad.
A registration form can be found online at fillingstationyouth.com/3-on-3-tourny.
The tournament will be held Saturday and Sunday. Play lasts from noon to 5 p.m. both days. Spectators are encouraged to attend the event for free.
If you have any questions, call 208-304-2126.
Recent Headlines
---