'A big win'
by
BILL BULEY
Hagadone News Network
|
January 14, 2022 1:00 AM
Some of North Idaho's elected leaders said Thursday they supported the Supreme Court's rejection of President Joe Biden's mandate that large businesses require employees to get vaccinated against COVID-19.
Sen. Steve Vick said Thursday he was pleased with the court's 6-3 ruling.
"This decision will save hundreds of thousands of people from losing their jobs and allow many businesses to continue to operate and stay in business," he wrote.
Rep. Doug Okuniewicz said he agreed with the words of Justice Neil Gorsuch: "The question before us is not how to respond to the pandemic, but who holds the power to do so. That answer is clear: Under the law as it stands today, that power rests with the States and Congress."
Rep. Ron Mendive said he was happy the Supreme Court said no to the vaccine mandate for private businesses with more than 100 employees.
"It's a big win," he said.
Mendive said when he heard from constituents on the issue, prior to Thursday's vote, the consensus was they wanted the federal government to stop trying to force people to get vaccinated. Most considered it unconstitutional.
"We want our freedom back," he was told.
Gov. Brad Little and Attorney General Lawrence Wasden issued a joint statement praising the ruling "striking down President Joe Biden's overreaching OSHA vaccine mandate."
They said Idaho was quick to join other states in challenging Biden's "unprecedented government overreach into the lives of 84 million American workers with his OSHA vaccine mandate on private business.
"The states' actions led to the highest Court's ruling today upholding Americans' freedoms, and it affirms our position that the government cannot wield such power in private sector decisions," Little and Wasden said. "Living in a capitalist society means giving businesses the independence to manage their workers as they see fit."
That the High Court voted 5-4 to allow the Biden administration to go ahead with a vaccine mandate for most health care workers in the U.S. was met with disappointment by some, support by others.
Vick said the current shortage of health care workers will only get worse with the mandate in place.
He agreed with Justice Clarence Thomas, who voted against it and wrote: "Had Congress wanted to grant CMS (Centers for Medicare & Medicaid Services) power to impose a vaccine mandate across all facility types, it would have done what it has done elsewhere — specifically authorize one."
Vick said Biden "exceeded his constitutional authority in both these mandates and has taken upon himself the responsibility for medical decisions that should be left to the individual."
Mendive, too, said he was disappointed heath care workers will have to be vaccinated to keep their jobs under the mandate.
"We're having constitutional struggles these days. It started a couple years ago and it hasn't let up," he said.
Mendive sees freedom of choice taking a backseat to the federal government deciding what's best.
"I hope we can get some of these things back," he said.
Little and Wasden said the Supreme Court upholding Biden's vaccine mandate on health care workers "intensifies a problem confronting our country — we already have a short supply of health care workers available to handle the pandemic.
"We will continue to hold the line on our third lawsuit challenging Biden's vaccine mandate for federal contractors, which for now is stayed in the courts, and we will remain vigilant and aggressive in defending Idahoans and Idaho businesses from future attempts at federal overreach in whatever form."
Katherine Hoyer, Panhandle Health District spokeswoman, said "PHD will continue to follow and recommend the guidance provided by the CDC. The science and data prove that the vaccines and masking are effective preventions we can all take to help prevent spreading COVID or from becoming severely ill from COVID."
Kootenai Health also provided a statement on the court's ruling.
It said Kootenai Health originally developed a COVID-19 vaccination policy because of the CMS interim final rule requiring hospital workers to be vaccinated. 
"Our policy recognized the importance of vaccination in the fight against COVID-19, but also recognized the importance of allowing individuals to seek medical and religious exemptions," according to the statement.
When a court stayed the CMS rule, Kootenai Health believed it would ultimately be enforced "because it was designed to protect health and safety."
"The Supreme Court's decision to lift the stay is consistent with the fundamental principle of the medical profession: first, do no harm," according to the statement. "Kootenai Health believes its vaccination policy rollout has been a success."
Currently, 79 percent of KH employees are vaccinated, and 21 percent have received a medical or religious exemption.
"We continue to encourage COVID-19 vaccination for all individuals," the statement said.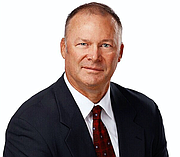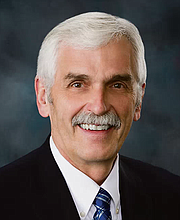 Recent Headlines
---