Cars, contractors among top issues for Idaho consumers
by
KAYE THORNBRUGH
Hagadone News Network
|
January 27, 2022 1:00 AM
▶️ Listen to this article now.
Cars, contractors and landlords topped the list of consumer complaints in Idaho last year.
The Idaho Office of the Attorney General's Consumer Protection Division handled 1,165 consumer complaints in 2021, down slightly from the year prior.
In total, the division recovered more than $7.1 million for Idaho consumers who were the victims of unfair business practices, according to the 2021 Consumer Protection Report.
The top complaint categories were motor vehicles (144 complaints), followed by construction and contractors (89 complaints) and landlord and tenant issues (61 complaints).
Landlord/tenant issues comprise complaints about leases, repairs and security deposits.
Household appliances (56 complaints), banking services and health care rounded out the top five, with the latter two categories tied at 35 complaints each.
There were slightly more motor vehicle complaints in 2021 than 2020, while there were fewer construction and landlord/tenant complaints last year than the year prior.
Health care did not make the top 10 list in 2020. The category includes complaints about billing, price disclosures and treatments.
Idaho Attorney General Lawrence Wasden touted some of the division's wins, including taking action against a Payette man who reportedly peddled phony health cures.
David D. Flowers of Payette ran a website and popular Facebook page, where he advertised treatment that was "100% effective in curing all disease."
The attorney general sued Flowers in 2020, alleging he falsely advertised the health benefits of his treatments.
Flowers could not provide substantiation of his claims and failed to respond to the lawsuit, according to the Attorney General's Office.
A default judgment entered in March 2021 prohibited Flowers from making unsubstantiated health claims.
The Attorney General's Office also took action against Michael Scott of Hayden, who ran a household appliance repair service called Appliance Corral.
Scott took more than $1,600 from consumers for repair services he failed to provide, the Attorney General's Office reported.
Following a judgment obtained by the attorney general, Scott is prohibited from operating a business in Idaho and must refund the consumers who filed complaints.
Veasy E. Glenn, owner of Glenn Construction in Cocolalla, reportedly accepted large deposits from consumers for construction services he never completed.
Glenn entered into a settlement agreement last November that permanently prohibits him from providing contractor-related goods or services within Idaho or to Idaho consumers. He must also refund consumers who filed complaints.
The Consumer Protection Division joined a third antitrust complaint against Google in 2021. The three lawsuits are ongoing.
The attorney general also won settlements against opioid companies that resulted in $120 million for Idaho, after alleging that pharmaceutical companies engaged in sophisticated marketing campaigns to deceive doctors and the public about the safety and efficacy of opioids.
Complaints filed by the attorney general contend the deceptive conduct constitutes multiple violations of the Idaho Consumer Protection Act.
Idahoans who wish to report an alleged violation of a law the attorney general enforces may submit written complaints to the Consumer Protection Division.
Anyone who wishes to file a complaint can do so through the attorney general's website, www.ag.idaho.gov, or call (208) 334-2424.
The full 2021 Consumer Protection Report is also available on the attorney general's website.
---
Top 10 Complaint Categories:
Motor vehicles (144)
Construction and contractors (89)
Landlord and tenant issues (61)
Household appliances and fixtures (56)
Banking services and health care (35, tied)
Internet service providers and non-consumer matters (34, tied)
Recreational vehicles (30)
Cellular phones and services (28)
Loans and mortgage lenders (27)
Moving companies (24)
Category numbers include both mediated and unmediated complaints.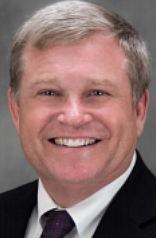 Recent Headlines
---