Free food distribution event announced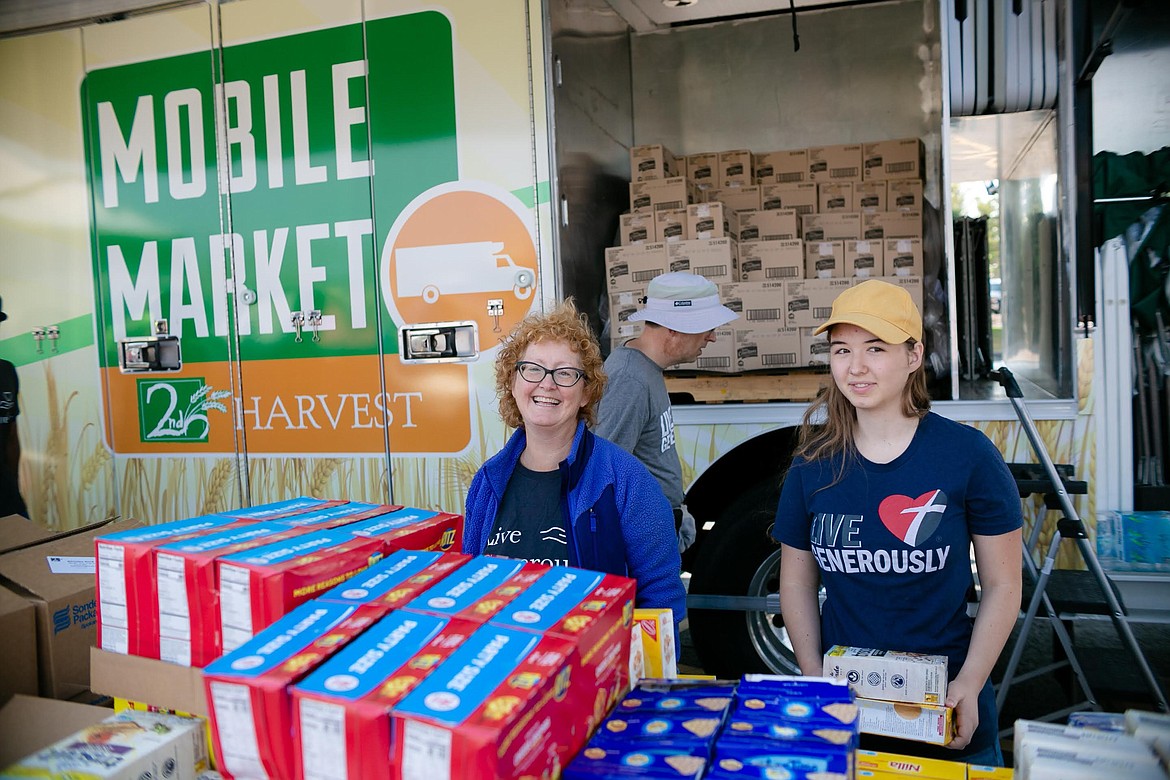 Volunteers with 2nd Harvest and Christ Our Redeemer Lutheran Church in Sandpoint wait for guests at a past mobile market event.
(Photo courtesy CHRIST OUR REDEEMER LUTHERAN CHURCH)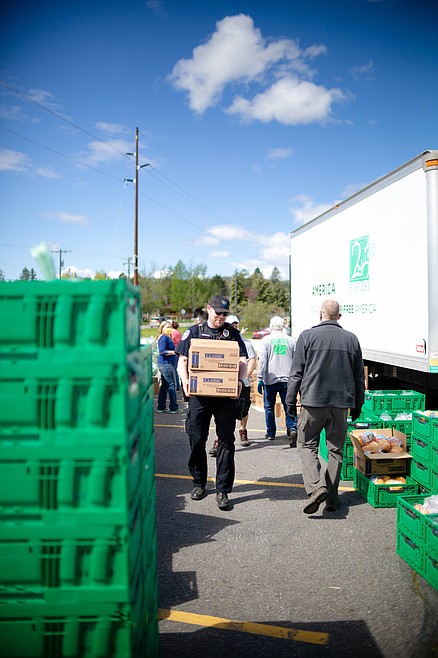 A Sandpoint Police officer helps out at a past food distribution event at Christ Our Redeemer Lutheran Church in Sandpoint.
Previous
Next
by
CAROLINE LOBSINGER
Staff Writer
|
July 6, 2022 1:00 AM
There are people in the community who are hungry.
Christ Our Redeemer Lutheran Church aims to help. In partnership with 2nd Harvest of Spokane, the church is again bringing a free food distribution to the community.
The mobile market will be held Friday, July 8, from 11 a.m. to 1 p.m., or until supplies run out. The event will be held in the parking lot of the church.  Christ Our Redeemer Lutheran Church, 1900 Pine St., across the street from the YMCA.
"During this time of financial strain and food insecurity for many, the event will bring free food to those in need within the community," Kessin Drews of Christ Our Redeemer said.
Recipients will not be asked to sign in or show  any documentation. They simply need to drive up to receive the groceries.
Unless supplies change, the expected distribution will include meat, produce, pantry items, bread and more.
Participants are asked to enter through the Lincoln Avenue side of the parking lot and exit onto Pine Street. Guests are asked not to arrive before 11, as it causes traffic and safety concerns.
The free food distributions are not new to the church as it normally holds several each year. However, Drews said the church is opting to hold more events this year than they have previously held — all to help those who are hungry.
The Sandpoint church has held food drives in partnership with 2nd Harvest on a regular basis for the past 10 years. However, during the height of the pandemic, the Spokane nonprofit stepped up to help the communities that they serve have access to nutritious foods, Drews said previously.
A member of the 2nd Harvest team reached out to Christ Our Redeemer to see if the church would be willing to partner for a rural distribution. It didn't take long for church officials and the congregation to jump at the chance to help others.
Christ Our Redeemer hasn't looked back since.
Additional distributions are planned at the church on Aug. 4 and on Sept. 1. They are hoping the community will help them spread the word so that all who are in need can stop by and pick up some free groceries.
"The church is encouraging everyone to help spread the word to those who may be facing challenges feeding their families during this time.
Information: Christ Our Redeemer, 208-263-7516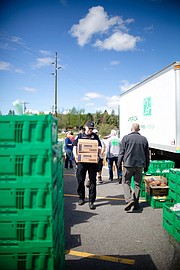 Recent Headlines
---