Priest Lake minor land division concerns resident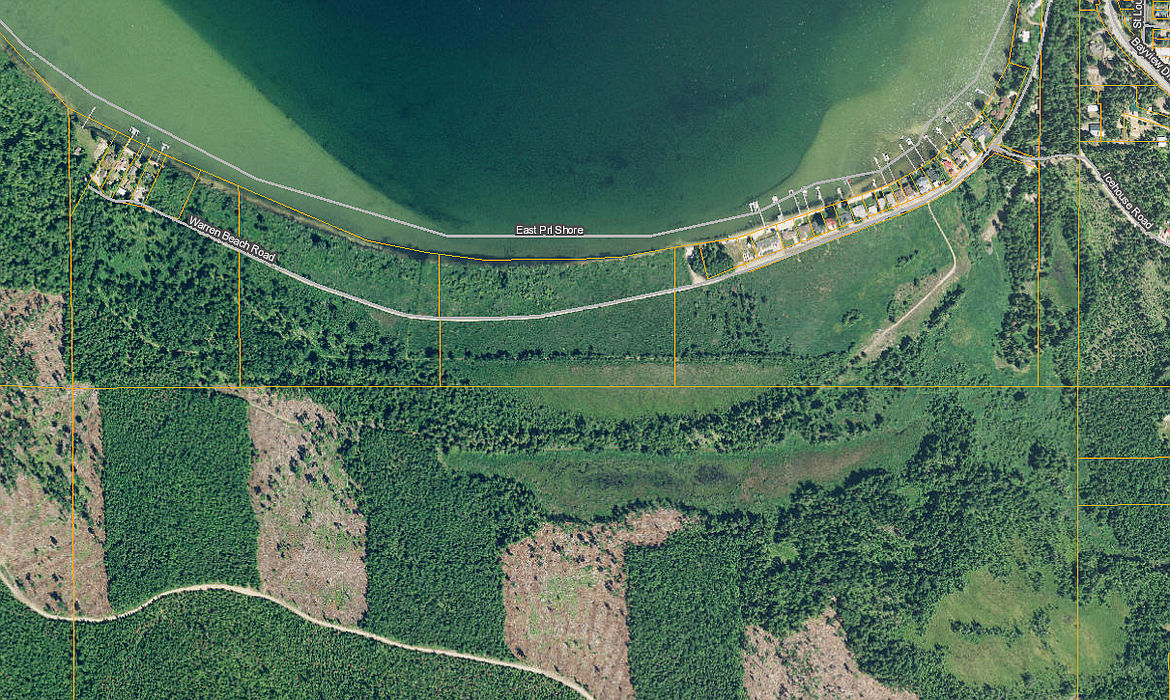 Pictured is a portion of the Coolin Wetland system on the south shore of Priest River. After Tricore Investments LLC acquired the property of April 2021, concerns over potential development caused local conservation groups to express concern.
Courtesy AMY ANDERSON
by
DANIEL RADFORD
Staff Writer
|
July 13, 2022 1:00 AM
SANDPOINT — Concerns about the county's rubber-stamping of minor land divisions at Tuesday's commissioners' meeting.
Jennifer Ekstrom of the Idaho Conservation League called on the county to rescind its approval of MLD 0143-21, situated in the Coolin wetlands on the shores of Priest Lake. The minor land division, approved on June 11, created four new parcels in the wetland – in addition to 26 parcels that had been created by an administrative boundary adjustment last summer. Additionally, applications for "four more parcels [are] expected soon," Elkstrom said.
Ekstrom said the developments in and around the Coolin wetlands are technically a subdivision, citing county planning codes. According to Bonner County Code 12-611, a subdivision is "any division of land into 11 or more lots or parcels."
While the distinction between a minor land division and a subdivision may seem pedantic, according to county code, developments classified as subdivisions are subject to more robust design standards and much more public input.
Ekstrom said she was also concerned that no information was available to the public online about the application. The county changed its policy to require all MLD applications after November of 2021 be posted online. MLD 0143-21 was filed before this policy change and is "grandfathered" to the prior administrative policy when MLD applications were not posted online for public view.
"It seems out of line with the spirit, if not the letter, of Idaho's Open Meeting Law, that information about such an important issue was not posted," Ekstrom said.
Other government agencies "such as the Idaho Department of Lands proactively send important applications to stakeholders for review, with about a month to comment," she added, before asking the commissioners to adopt a similar policy.
Ekstrom questioned the amount of notice for the June 21 meeting, as the public only had 24 business hours from when the agenda was released, since the Juneteenth holiday fell on the Monday prior. Residents then had to figure out what the items in the consent agenda were about. Idaho's Open Meeting Law requires 48 hours notice for agenda items for any public meetings.
Ekstrom told the commissioners that many agencies interpret this as 48 business hours.
Ekstrom said she had "emailed the commission twice about this issue and received no response" before making the complaint in person this Tuesday. "I request that you improve your communication with your stakeholders," she said.
"Please rescind your decision to approve MLD 0143-21 and please also decline to approve the upcoming related division MLD 0144-21," Ekstrom added.
Chairman Dan McDonald thanked her and the commissioners moved on to their consent agenda.
Editor's note: Story has been edited to clarify that Jennifer Ekstrom works for the Idaho Conservation League.
Recent Headlines
---