SOLE celebrates anniversary with pollinator garden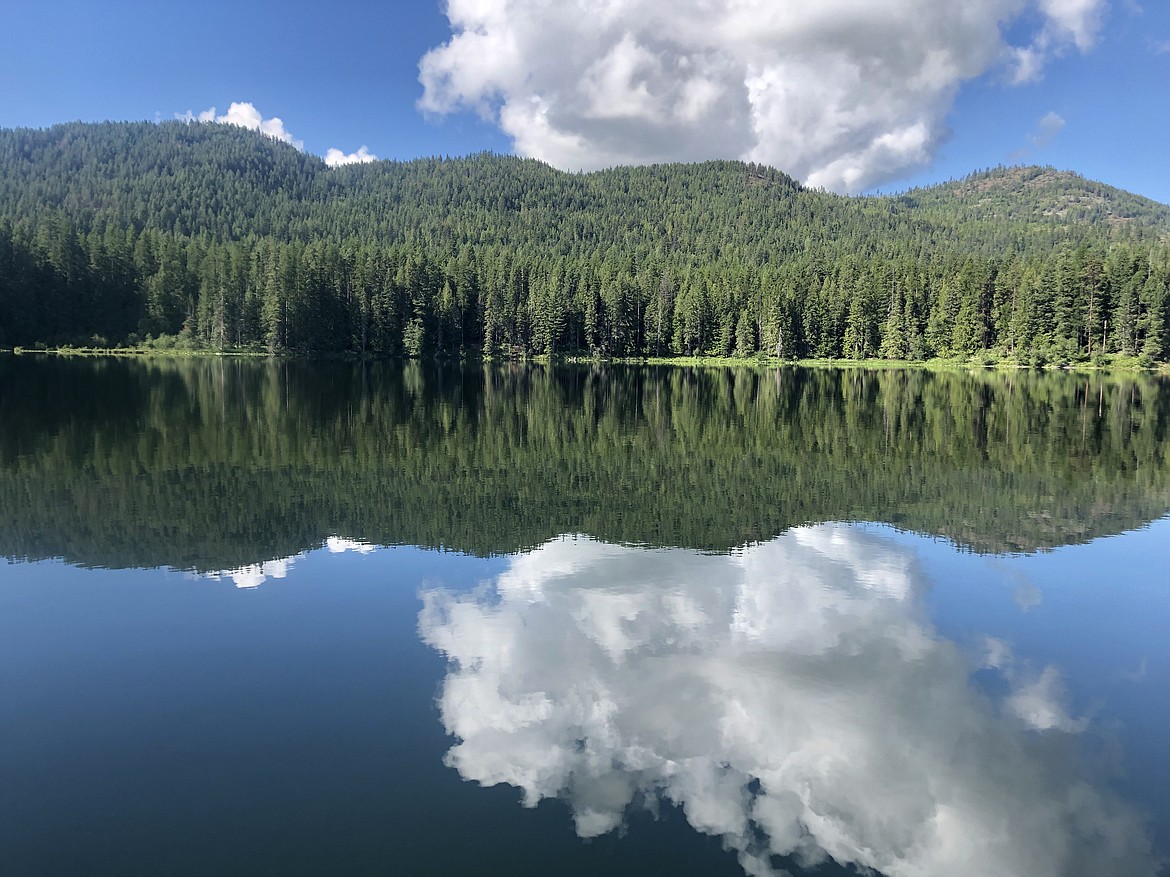 (Photo courtesy LARRY WALKER) Larry Walker captured this Best Shot of Round Lake recently. If you have a picture you would like to see run as a Best Shot or I Took The Bee send it in to the Bonner County Daily Bee, P.O. Box 159, Sandpoint, Idaho, 83864; or drop them off at 310 Church St., Sandpoint. You may also email your pictures in to the Bonner County Daily Bee along with your name, caption information, hometown and phone number to bcdailybee@bonnercountydailybee.com.
by
DANIEL RADFORD
Staff Writer
|
July 14, 2022 1:00 AM
ROUND LAKE — Selkirk Outdoor Leadership & Education celebrated its tenth anniversary by creating a pollinator garden at Round Lake State Park.
"Since the summer of 2012, Selkirk Outdoor Leadership & Education or SOLE has been developing and facilitating intentional and transformational experiential education programs for over 6,500 local and regional youth in and around the waterways and wildlands, in and around, Sandpoint," founder and executive director Dennison Webb said in a press release.
In celebration, SOLE officials and several Sandpoint High School students built a pollinator garden at Round Lake early this June.
"It is SOLE's hope that this local garden will not only serve to provide critical habitat for local and migrating pollinators like bees, butterflies, birds, and bats; it will also provide an outdoor learning classroom for youth…where they can actively study and conduct research on pollinators in real time," Webb said in the press release.
Webb said SOLE does several outdoor educational and conservation programs. "Kids learn the why and how of what we do," he added.
All fifth graders in the Lake Pend Oreille School District go to SOLE's mountain field campus at Schweitzer in the winter for a three-day crash course in snow science and avalanche awareness. According to Webb, SOLE wants kids to learn about snow science since "snowpack is where most of our drinking water comes from."
From hunters to tree-huggers, "all backgrounds can come together in a non-controversial way" and learn about conservation efforts in the area. Webb said he was particularly proud of SOLE's "Junior Naturalist" summer program for kids ages 4 to 9, noting there aren't many outdoor programs for kids in that age group.
Webb underscored the need for outdoor play when it comes to child development. "Culturally, it's changed now. We used to grow up playing outside and building forts," he said.
This year, SOLE partnered with United Way of North Idaho and Head Start. Youth who need them receive scholarships and are bused to Round Lake State Park, where they are exposed to a wealth of ecological diversity.
SOLE likes to use Round Lake because of the various ecosystems, public outreach potential, and to support Idaho's "great state park system," Webb said.
"We meet a lot of people who aren't from here" at Round Lake, Webb said, adding that they encourage them to "leave no trace."
Round Lake is a "kettle pond," which is sometimes left behind when a glacier melts. This means there is a lot of environmental history and ecological diversity at the park. It is a prime location to learn about forest and wetland ecosystems, Webb said.
Webb said that since it is their preferred outdoor classroom, they decided to build the pollinator garden there. Amidst a drop in pollinator populations worldwide, pollinator gardens are increasing in popularity.
"Make sure you shout out John Hastings and All Seasons [Garden and Floral]. They donated all the plants we used," Webb said.
"We always love collaboration," Webb said. Regular partnerships include Idaho Fish and Game, Ducks Unlimited, and the Winter Wildlands Alliance.

"The board is very excited to reach this [10-year] milestone," Webb said, but the vision has now shifted to the next generation of conservationists and outdoor educators. "I'm not getting any younger," Webb quipped. "We want this to last for a long time."
Recent Headlines
---