Come to this benefit concert 'For Pete's Sake'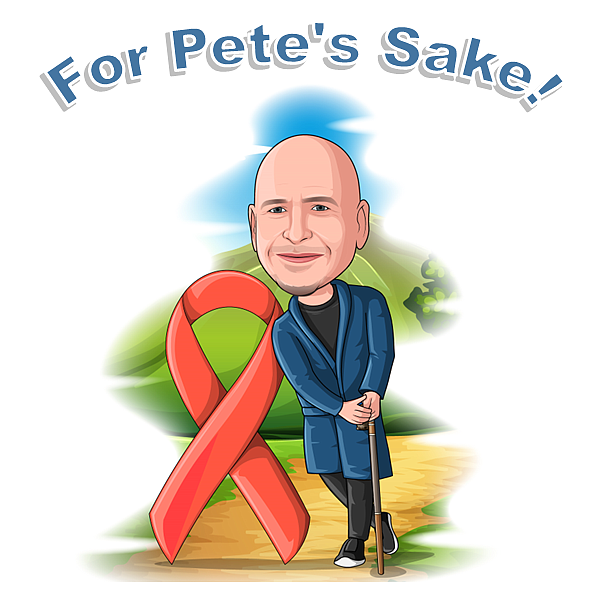 by
DANIEL RADFORD
Staff Writer
|
July 15, 2022 1:00 AM
You don't have to look any further than the name to know why an upcoming benefit is being held.
"For Pete's Sake" is a benefit concert and event that aims to raise money for Sandpoint resident Pete Johnson, who was diagnosed in November with late stage IV kidney cancer. The event will be held Saturday, July 23, from 1-6 p.m. at the MickDuff's Beer Hall, 220 Cedar.
"Pete desperately needs assistance to afford COBRA payments, pay for medical bills, and to maintain his housing and living expenses," Johnson's fiancé Linda Preston said in a press release.
Johnson lost his job this June – and with it went all of his medical benefits and most of his income. He had been the project coordinator at Kootenai Health but was terminated for taking too much medical leave, Preston said.
When he heard his friend needed help, local musician Chris Lynch asked Preston if he could organize a benefit concert. Brian Jacobs was the first to sign up and "For Pete's Sake" was born.
When Johnson was diagnosed in November 2021, Preston said cancer was found in his kidney, lungs, lymph nodes and other areas, Preston wrote.
"In December he had his right kidney removed and began immunotherapy," she said. "While his bones are not overtaken by cancer cells, his hips can break at any moment."
To support Johnson and his family or to learn more about this event, contact Preston at 360-649-5968 or HelpForPetesSake@gmail.com.
Preston said she hopes to raise as much as possible, for now she needs about $50,000.
"I'm happy to do this for him. He's the love of my life."
Truck'N Delicious will be donating a percentage of their sales. 7B Baggers will be hosting a cornhole tournament. Sign-ups start at 1 p.m. and the games begin at 2 p.m.
There will also be a raffle and auction. Prizes include gift baskets, wine, a lake cruise for two, a ten-round golf punch card, music classes, dance classes, gym membership, movie tickets, pony rides, an original Great Escape quad chair, and more.
For more follow @ForPetesSakeSandpoint on Facebook.
Recent Headlines
---