Family seeks help replacing treasured photos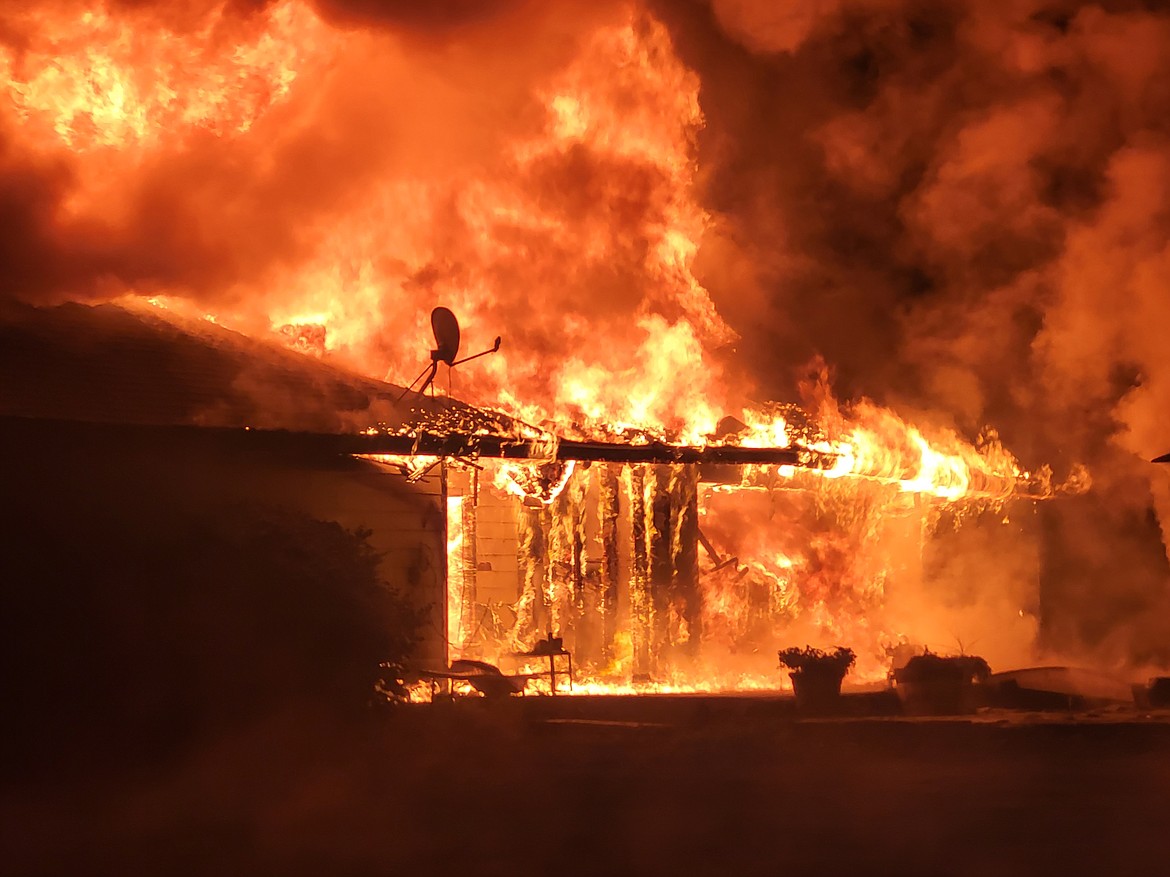 A photo of the Loutzenhiser home engulfed in fire on July 20.
(Photo courtesy LAUREN LOUTZENHISER)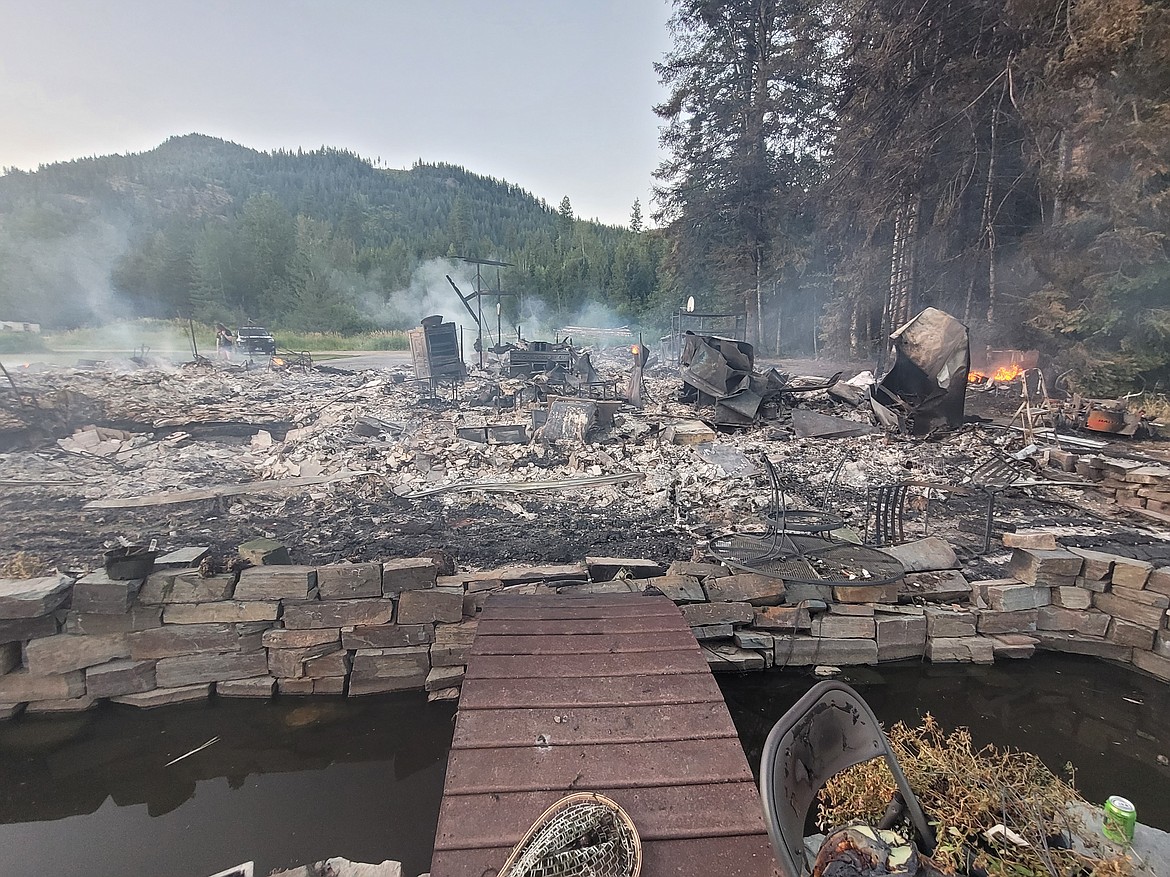 A photo of the Loutzenhiser home after the fire had been extinguished by fire crews.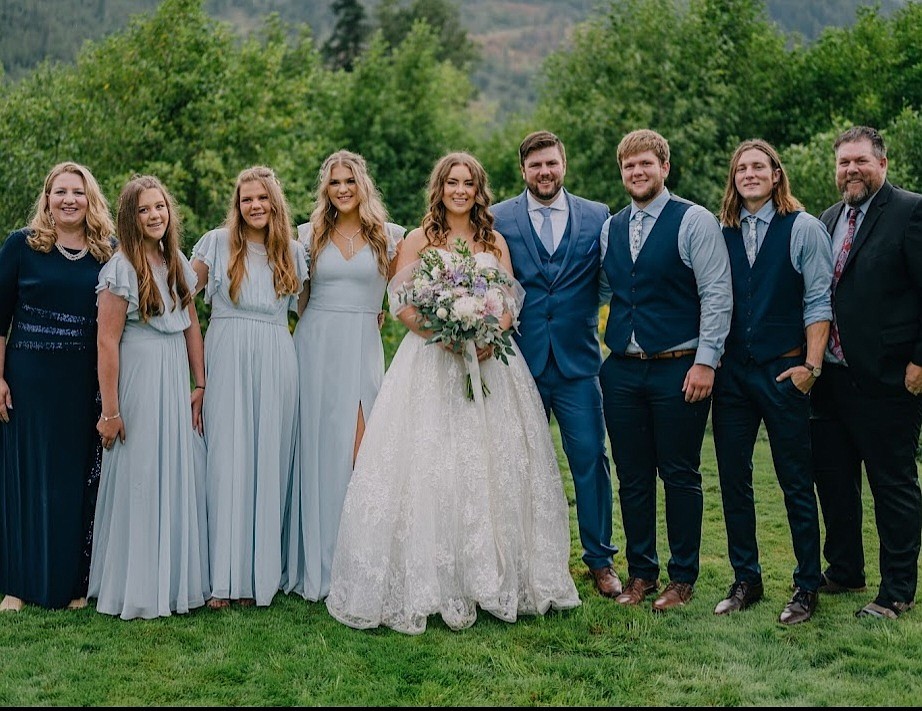 A photo of the Loutzenhiser family at the wedding of oldest son, Josh, and his bride Michelle at the family home last August. "His dream was always to have his wedding at his childhood home," Lauren Loutzenhiser said. "We are grateful he at least got that."
Previous
Next
by
CAROLINE LOBSINGER
Staff Writer
|
July 23, 2022 1:00 AM
▶️ Listen to this article now.
Chad and Lauren Loutzenhiser were awakened in the early hours of Wednesday morning by the smoke alarm.
The couple only had time to grab her cellphone, which was sitting by the bed, before escaping the home.
"A little after 3 a.m. on July 20, we awoke to find the house on fire," Lauren Loutzenhiser told the Daily Bee. "It started in the home office but had quickly spread, and the home was already filled with thick, black smoke."
While they lost everything, including their two cats and beloved chocolate lab, Koba, Loutzenhiser said they are grateful. They had working smoke alarms, which alerted them to the danger, and none of their children were at home. The four oldest are grown, and their two teenage daughters were at a youth conference in Moscow.
"Chad and I barely escaped the house — I did not even have time to grab my purse. It was terrifying," she said. "Luckily, I had my phone right by the bed, and that is literally the only thing we got out with, besides ourselves."
The home, located on Bearwood Lane off of Upper Pack River Road, burned to the ground and is a complete loss, Loutzenhiser said.
"It is a devastating loss, and we are heartbroken," she said. "It feels so catastrophic, losing everything we own, especially family photos and mementos, but we are grateful to be alive."
She said the family has good insurance and will be OK.
"So many dear friends and community members, along with family, have reached out with love, support, and prayers," Loutzenhiser said. "We feel strengthened by the outpouring of love and concern."
Loutzenhiser said she and her husband moved to the Sandpoint area in July 1997 and love the community. He is a local general contractor and also a coach on the Sandpoint High School football team. She works as a substitute teacher at Kootenai Elementary. Their four oldest graduated from SHS, where sons Josh, Nate, and Andrew played football, and daughter Emma played softball. Their two youngest daughters, Claire and Grace, will be a sophomore and freshman at SHS this fall.
"We are blessed to live in Sandpoint, and so appreciate how the people here rally to support those who suffer loss and grief," Loutzenhiser said.
She said the family is truly grateful for the community's love and generosity, adding they are being well cared for. The only thing they need is help with the memories.
The only thing they need are copies of pictures that include their family and their kids, especially when they were younger.
"We have had many friends and acquaintances here over the years, and have lost touch with some, but we are hoping people have old photos from school, sports, Boy Scouts, church, summer camps, friend groups, etc. that we can have … even copies of old newspaper clippings. My kids have all been in the newspaper at some point. You never know what people will keep."
To share photos with the family, email them to laurenloutz@gmail.com.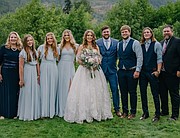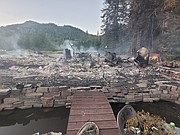 Recent Headlines
---