PORPA sprint deadline set for Aug. 1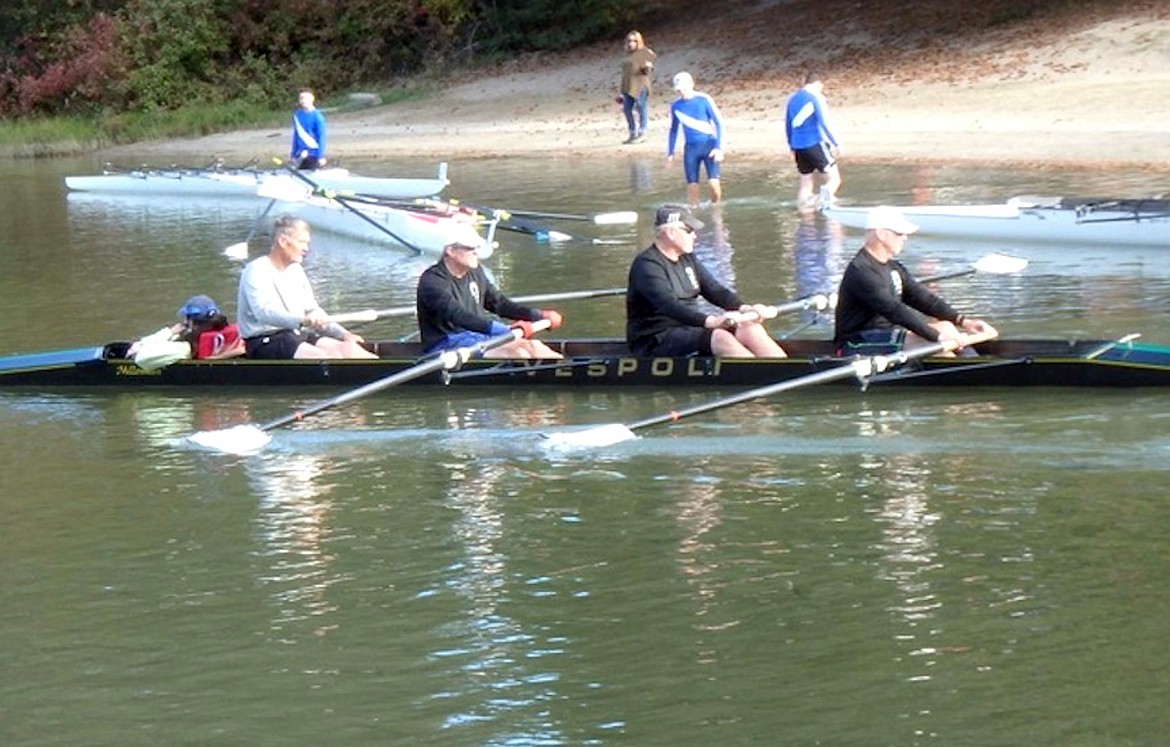 The PORPA Master Mens Four boat gets ready to race at a past event. Pictured, from left, are coxswain Addie Barnwell, Warren Foersh, Reid Tuddenham, Irwin Muller and Greg Miller. Kim Miller, pictured on shore, was the dock master for the event.
(File photo/courtesy SHEILA THOMAS)
It's time to hit the water with the The Pend Oreille Rowing and Paddling Association.
A club for rowing, paddling and other non-motorized water sports, PORPA has set Aug. 1 as the deadline for its annual sprint competition. The annual event will be held Aug. 13 at the Priest River Recreation Area (Mudhole) starting at 7 a.m
All are welcome to join the celebration of non-motorized water craft, with organizers saying there will be paddling events for kayaks, canoes, stand-up paddle boards , and rowing shells.
Entry is open to all ages and skill levels. There will be free registration for youth 17 years old and under.
Human-powered water craft races will take place Aug. 13 at the Priest River Recreation Area (Mudhole) starting at 7 a.m. The event will feature competition between teams using three different kinds of non-motorized watercraft in a relay-race. As a special guest, the Kalispel Tribe will bring their traditional canoes and offer participants and spectators stories about the Priest River and other local waterways.
"This locally sponsored event is a great way to get to know fellow rowers and paddlers while learning about local opportunities for non-motorized water recreation," Sheila Thomas, PORPA member, said.
For more information, go online to PORPA.org, look under 2022PORPA SPRINTS link. For direct questions, email secretary@PORPA.org.
Recent Headlines
---