Rachel Therese Driggs, 50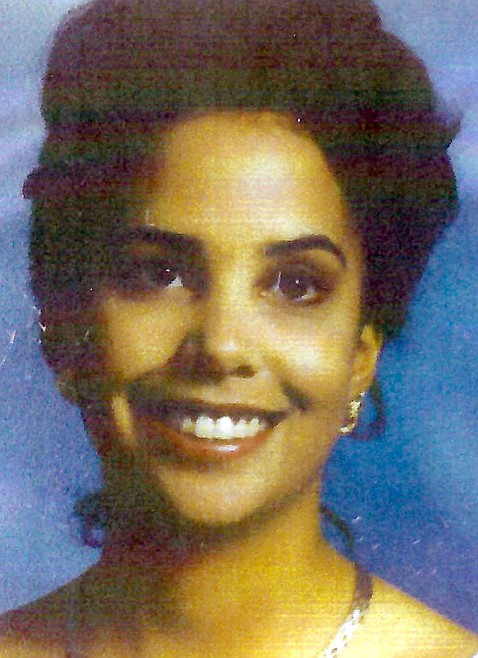 Rachel Therese Driggs, 50, passed away on April 4, 2022, in Spokane, Washington.
Rachel was born Dec. 6, 1971 at Mountain Home Air Force Base, Mountain Home, Idaho. Her future adoptive parents were living in Coeur d'Alene, Idaho, and were unable to receive her on the date of her birth due to a large snowstorm that closed all the airports in the Northwest. He adoptive father, Lorenzo L. Driggs, was delayed in flying out of Spokane International Airport until Dec. 9, 1971, to fly to Boise, Idaho. His good friend, the Rev. Perry Dodds, picked him up at the Boise Airport and lent Lorenzo his VW Bug to drive to Mountain Home to retrieve Rachel. The storm had covered everything with a clear sheet of ice. After slipping and sliding all over the highway to Mountain Home, Lorenzo received Rachel from her temporary caretaker. He placed her in a small cardboard box on the passenger side where he could hold on to the box and drive with one hand back to Boise. That was a slow, dangerous, and slippery trip. Father Dodds delivered them both to the Boise Airport from where they flew back to Spokane in the face of another storm. After arriving in Coeur d'Alene, Rachel was introduced to her adoptive mother, Carolyn Haynes Driggs, and her new adoptive bothers Steve, Ray, Eric, Patrick, John Haynes and adoptive sister Michelle Haynes.
Rachel and her family lived in Coeur d'Alene for six years and then the family moved to Glasgow, Montana, where her father was hired to work for the Family Treatment Center. In 1979, due to her mother's health, the family was advised to move to a warmer climate. So, off to Phoenix, Arizona, where the family lived in North Phoenix and began to acclimatize to a hot dry world. Rachel enjoyed the schools and her friends there and where her father was employed by Arizona Recovery Centers Association. Later, the family moved to Tempe, Arizona, to live in a condo complex since all the boys had left home to seek their future careers.
In 1984, Rachel's parents divorced and she continued to live with her mother. Her father accepted a position in Wyoming as Executive Director of Southwestern Wyoming Alcoholism Association and Rachel came to live with him in Jackson Hole, Wyoming. She entered junior high school which was a hard adjustment both in climate and culture. However, Rachel adapted quickly. In 1986, SWARA opened an impatient treatment facility in Evanston, Wyoming, so Rachel and her Dad moved and Rachel began her high school years there.
Rachel would usually spend her summers in Arizona visiting family and friends. At the end of her sophomore year, her friend Marco E. Vega came to visit in the summer and they decided to become partners. On May 17, 1988, their son Antonio Enrique Vega was born. He was the joy and purpose of Rachel's life from then on. For Rachel's senior year of high school, she returned to Tempe to graduate from McClintock High School.
After several job experiences, Rachel returned to Wyoming to begin her career of becoming a registered nurse. After working at the Wyoming State Hospital in Evanston, she decided to enter the School of Nursing in Laramie, Wyoming. In the fall of 1993, Rachel and Antonio moved to Laramie to eventually receive her bachelor's degrees in both health sciences and criminal justice. She also completed all her practicums in nursing.
Rachel then took a short break from the educational and medical world and became a housing manager for WyoTech Automotive Trade School in Laramie for a few years. At that time, Antonio decided to go live with his Dad in Mesa, Arizona, and become involved and immersed with his Mexican relatives and culture.
Rachel then decided to move to Salt Lake City, Utah, where she applied for and received her registered nursing license and began working at the University of Utah State Hospital. There, nursing became her true vocation in life and challenged her to try several specialties in nursing: psychiatric, operation room, home health, hospice care, and travel nursing. During this time, she devoted her skills and time to medical missionary trips to treat crippled children in Vietnam and ill families in Guatemala. She greatly enjoyed her volunteer work and developed a great love to help children.
During this time, Rachel accompanied her father on a pilgrimage to the Holy Land in Israel. This was the trip of her lifetime and deepened her love and commitment to the Catholic faith. She always said that this was the most impactful spiritual experience of her life.
In 2012, Rachel began to suffer from osteonecrosis in her right hip and that eventually required a right hip replacement. In 2013, she moved to Spokane, Washington, to live with her father while she received and recovered from her hip surgery. At this time she discovered that her medication regime to control her hip pain destroyed her kidney functions and was diagnosed with full kidney failure.
For the next nine years she was under a constant regime of surgery for implants and fistulas to continue her dialysis three times a week for five hours at a time, as well as, many hospitalizations to maintain her health. In 2021, Rachel had her second hip replacement. This time for her left hip. This was very successful and removed a lot of pain from her life. However, her health slowly but constantly deteriorated until her heart and kidneys both failed her on April 4, 2022. She endured a long and hard struggle to enjoy and participate in life. Even though she missed seeing her friends and family, she always had a happy smile and a loving, caring personality. She loved especially her son, Antonio, and her grandchildren, Honey, Anaiya, and Cristian. She very much missed not being able to see them and be a part of their lives. She cared for others with a big and generous heart and, would try to help whenever she could.
She wanted everyone to know that she would rather have them call the local Catholic parish office and have a Mass celebrated for her and/or donate in her name to the St. Jude Children's Hospital in Denver, Colorado, than make long and expensive trips to attend her funeral. She felt it would do more good for her and the crippled children.
Rachel Therese Driggs' funeral service is scheduled in Sandpoint, Idaho, at St Joseph's Catholic Church, 601 S. Lincoln Ave., Sandpoint, with a funeral Mass at 11 a.m. on August 12, and inurnment of Rachel's cremation urn in the Columbarium at St. Joseph's Church immediately following the conclusion of the funeral service.

Family and friends are invited to sign Rachel's online guest book at www.coffeltfuneral.com.
Arrangements are under the care of Coffelt Funeral Service.
Recent Headlines
---