Jim 'Jimmy' April Jr., 79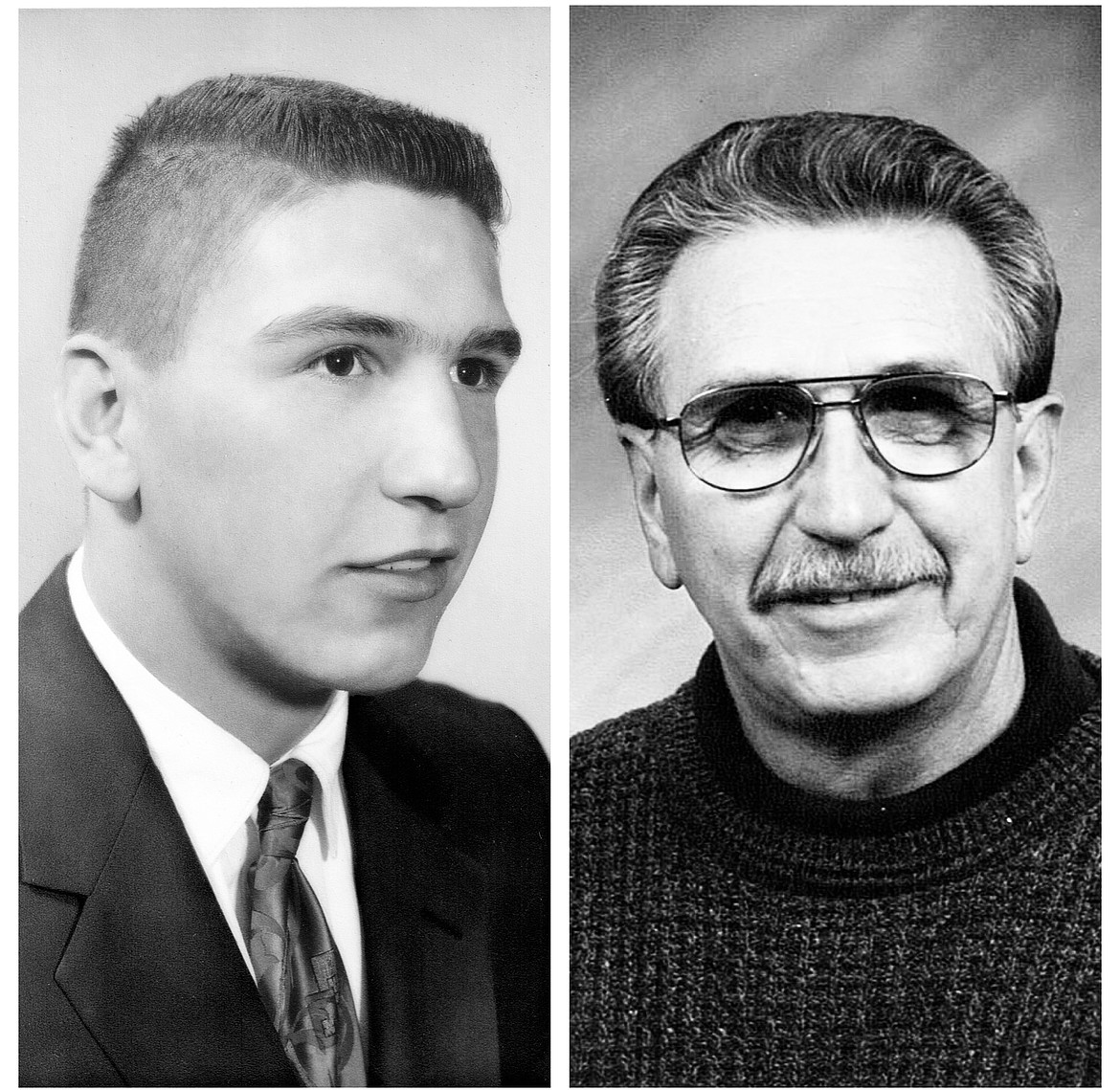 Beloved husband, father, grandfather, brother, cousin, uncle, teacher, coach, and friend Jim "Jimmy" April Jr. danced into eternity ('50s music on repeat!) and the arms of his Savior on Nov. 26, 2021, at the age of 79.
Gone too soon, he is deeply missed by his wife of 56 years, Sandra "Sandy" April of Colbert, Washington; son Todd April (Renee) of Colbert; daughter Desiree Segura-April (Osías) of Tegucigalpa, Honduras; grandchildren Scott (Kathy), Erica, Austin, and Nikolas; sister Nancy Tullos; and many nieces, nephews, grand-nieces, grand-nephews, and friends. He was welcomed into eternity and preceded in death by his father and mother, Jim and Pearl April; sisters Naomi Townsend and Pat Sauer; nephews Richard Sauer, Tim Townsend, and Kirk Sauer; too many good friends; and beloved dogs Rufus and Fonzie.
Born and raised in Sandpoint, Idaho, to an immigrant family, Jim attended Lincoln Elementary and Sandpoint junior/senior high schools, graduating in 1960. "Jimmy" excelled in both the classroom and sport, but it was his athletic endeavors that he remembered most fondly. He was the quarterback and co-captain of the 1959 high school team, which won both the Panhandle and Inland Empire championships. He started at point guard on the 1960 basketball team that won the Panhandle and district tournament championships and went to the state tournament, where he was named to First Team All-State, was the third leading scorer in the tournament, and selected as the co-Most Valuable Player. After receiving numerous scholarship offers, he attended Idaho State College on football and basketball scholarships, later transferring and graduating from Central Washington State College with a B.A. in education in 1966 and later, Central Washington University with a M.A. in education administration w/principal's certification in 1984.
"Mr. April" was a beloved teacher and coach in Walla Walla, Washington, retiring in 1996 after a 30-year career at Pioneer Junior High School, where he taught English and history, and later, P.E. He coached freshman football, basketball, baseball, and tennis and while coaching at Pioneer, started the ABF basketball program (modern day AAU).
Jim cherished family, friends, faith, and fun. Married in 1965 to Sandy Parker, they built a life together, raising their children in Walla Walla, and then enjoying retirement in Colbert and Sun City West, Arizona. He took great pride in and dearly loved his children, grandchildren, sisters, nieces, and nephews. He enjoyed "goin' to the lake," fishing and traveling to visit his daughter and her family.
"Grampa" Jim spent his retirement playing card games, tennis, pickle ball, and bocce; attending Washington State B-Basketball tournaments and HoopFest; and being an avid fan of the Seattle Mariners, Seattle Seahawks, Gonzaga Bulldogs basketball, and WSU football. He was a member of Christ Community Fellowship in Walla Walla, where he served as an elder, and later attended and served in children's ministry at College Place Presbyterian Church, Colbert Presbyterian Church and Spirit Song Methodist Church in Arizona. He had a heart for serving those who were "less fortunate," volunteering at the Walla Walla Christian Aid Center for many years and participating in several overseas mission trips.
We invite you to join us in celebrating Jim's life at a memorial service, at just a little spot we know in Idaho…
An outdoor memorial service will be held in Sandpoint, Idaho, on July 30, 2022, at 10:30 a.m. at the City Beach Pavilion. Services will be officiated by the Rev. Valerie Fairchild.
Recent Headlines
---