Plethora of goodies make for delightful Festival treats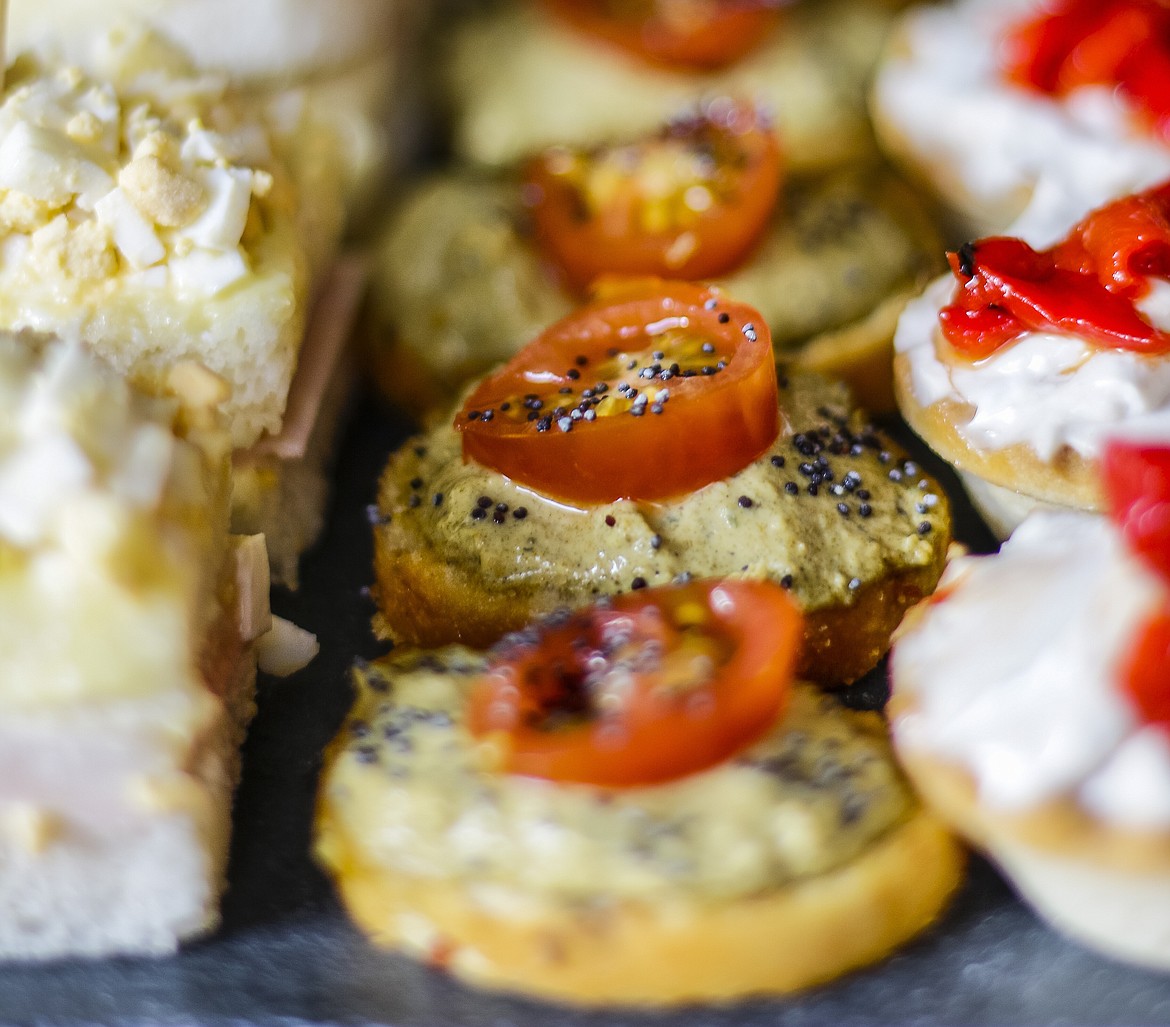 A little work at home makes for a simple packing-up of great snacks in your cooler or hamper for on-site enjoyment.
(Photo courtesy JOSE B. GARCIA FERNANDEZ/via PIXABAY)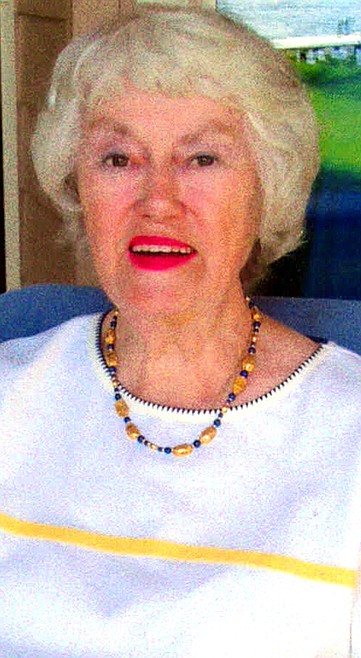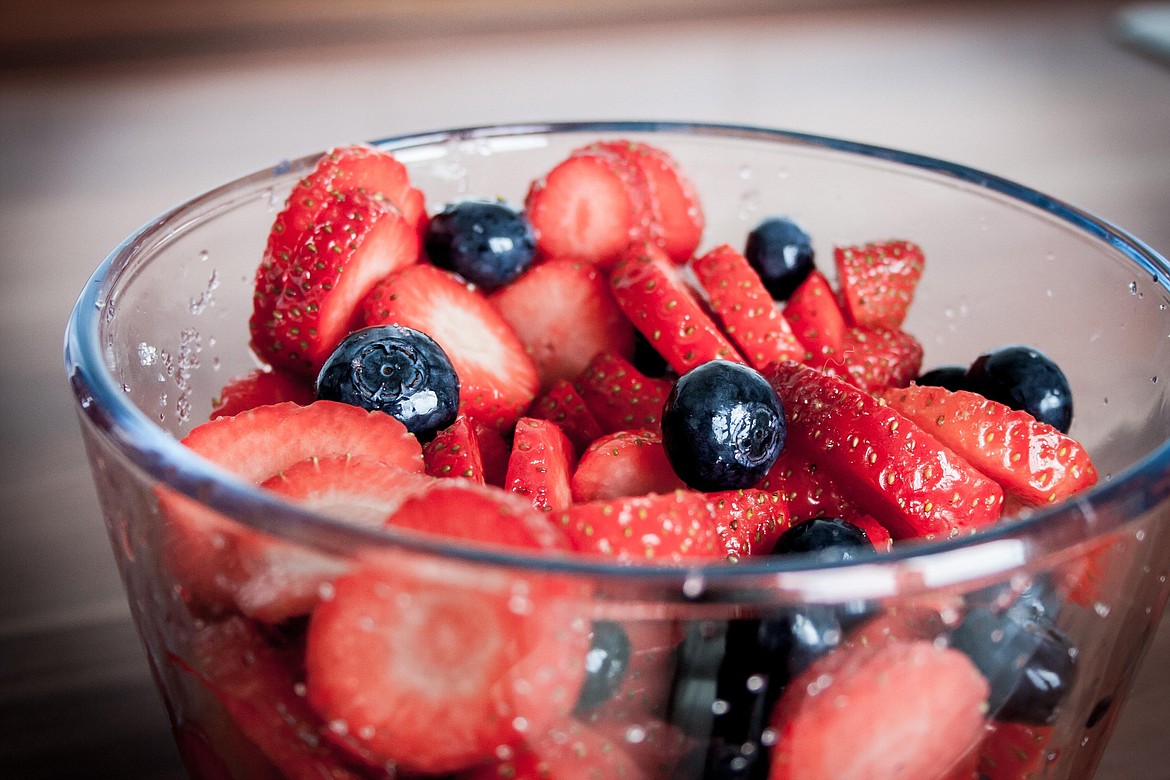 Teamed with fresh pineapple, fresh berries and fruits make a glorious salad to carry to the Festival at Sandpoint.
Previous
Next
by
VALLE NOVAK Contributing Writer
|
July 31, 2022 1:00 AM
Today we offer a plethora of goodies to take to the Festival, or any picnic outing. A little work at home makes for a simple packing-up of great snacks in your cooler or hamper for on-site enjoyment.
A variety of toppings — which may also be used as dips — can be served in individual bowls with plastic spoons to dollop onto pieces of pre-cut baguette or little sandwich rye bread slices packaged for convenience.
Here are three possibilities.
Spicy Gorgonzola Pepper Spread
(Makes 2 cups)
1 pound Gorgonzola cheese, crumbled
1 2/3 cup roasted red peppers, chopped (from a jar, or pimientos)
2 scallions, minced with tops
2 tablespoons sour cream
1 teaspoon sugar
3/4 to 1 teaspoon Tabasco hot sauce (careful!)
Puree all ingredients, place in bowl in refrigerator to stiffen.
Serve sprinkled with minced parsley or cilantro.
Creamy White Beans
1 15-ounce can cannellini (white kidney beans), drained
1 1/2 tablespoons fresh lemon juice
1 1/2 tablespoons extra virgin olive oil
1 large garlic clove, peeled
3/4 teaspoon ground cumin
Salt, pepper to taste
1 tablespoon chopped fresh mint
1 tablespoon chopped fresh dill
1 teaspoon grated lemon peel
Puree first 5 ingredients until almost smooth. Season with
salt and pepper; transfer to small bowl. Cover and refrigerate.
Before serving, mix the mint, dill and lemon peel, sprinkle over top and stir in lightly.
Savory Shrimp or Sardine Spread
1/2 cup cream cheese, softened
1/2 cup sour cream
1 can small shrimp/pieces, drained, crumbled OR
1/2 can sardines, mashed with some of the juice
1 small onion, minced 1 stalk celery, minced
1 teaspoon lemon juice (or to taste)
Mix all together well, add salt and/or pepper as necessary.
Chill before serving. It goes without saying that all of the preceding can be served as dips instead of sandwiches, in which case you may simply take along a big container of veggies.
Some possibilities include bell pepper strips, Belgian endive, celery and carrot sticks, cherry tomatoes, radishes, green onions, cucumber slices, broccoli or cauliflower florets, blanched and chilled green beans, edamame beans, sugar snap or Chinese peas — get the picture?
Lettuce Wraps
Another great idea is to take along a couple of heads of Boston or Butter lettuce, rinsed, chilled, and separated into leaves to stuff on site with the dips and eat out of hand.
If you do this, take along a container of cashews and lime or lemon wedges to add crunch and tang to these all-veggie "sandwiches."
Chilled sautéed shrimp is a good anytime "take-with." For a bit more festive option, try the following:
Coconut Shrimp
Select the raw, huge (8-10 per-pound) kind, thaw and peel them.
Have a large bowl (or plastic bag) or flaked coconut ready.
Melt a half-stick of butter in a big (iron is best) skillet
and immediately set the pan off the heat.
Working quickly, coat each shrimp well with the melted butter (I use a fondue fork), drain over the pan, then dredge well in the grated coconut, and place on waxed paper until all are ready.
Next, return pan to medium-high heat, let the butter begin to bubble, and arrange the shrimp in the pan; until coconut is golden-brown on all sides (including the backs) for only 3 to 4 minutes total.
When done, allow to cool to room temperature on paper towels, then chill in a covered bowl or plastic bag for convenient transport to the Festival.
Note: These shrimp can also be served hot, for an at-home dinner, presented on sautéed pineapple rings for extra dazzle. Have a bowl of curried Basmati or Jasmine rice at hand to complete the menu.
Such wonderful fruits are available now — raspberries, strawberries, blueberries and huckleberries, and those luscious big blackberries from the coast. Teamed with fresh pineapple, they make a glorious salad to carry to the Festival at Sandpoint.
For a tangy snap, make the following ginger syrup (a spoonful of which can also be used to spark a glass of sparkling water, club soda or iced tea for a refreshing drink)!
Ginger Fruit Salad
Ginger Syrup
3 cups water
2 cups sugar
2 cups thinly sliced fresh ginger, unpeeled
Selection of fruit
Bring water, sugar and ginger to a boil in a 2-quart saucepan, then stir until sugar is dissolved.
Lower heat and simmer 10 minutes, stirring occasionally, then remove from heat and let steep for 15 minutes longer.
Pour through a sieve into a bowl, discarding the ginger. Chill, covered, at least 2 hours.
To make salad:
Toss 4 cups of fruit mentioned above in any combination, adding melon pieces if desired. Large fruits should be cut into 1-inch dice.
Gather 4 or 5 sprigs of fresh mint, strip leaves and chop finely; mix with fruit. When syrup is cold, toss fruit and mint with 1/4 cup of the syrup. Transport in a covered bowl, over ice, to the concert.
Note: Remaining syrup keeps, covered and chilled, for 2 weeks.
Final caution
So many picnic-type packables can be included in your hamper, but if you take along your "world famous" potato salad or other mayonnaise dish, remember to keep it on ice!
The weather is really hot, and foods can spoil quickly,
so pack it all on a nest of crushed ice for safety's sake!
Besides, it's better when it's really cold.
Festival goodies
By the way, if time doesn't allow the creation of take-along food, don't forget the great food booths at the Festival! There's everything from tasty treats to full-meal plates and
fabulous ice cream and other desserts, including some that
feature our superlative native huckleberry.
(Editor's note: For many years, Valle Novak has written gardening and cooking columns for the Daily Bee. "Weekend Gardener" and "Country Chef" became renowned for their humor, information and common sense advice on how to do everything from planting to cooking. While she recently retired, she has shared a number of columns to delight her many fans. This is one such column, originally published on Aug. 10, 2008.)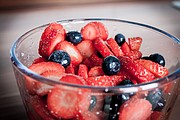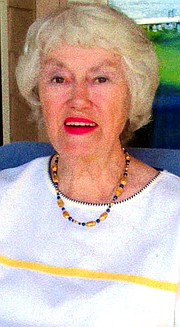 Recent Headlines
---