ITD announces Cocolalla resurfacing project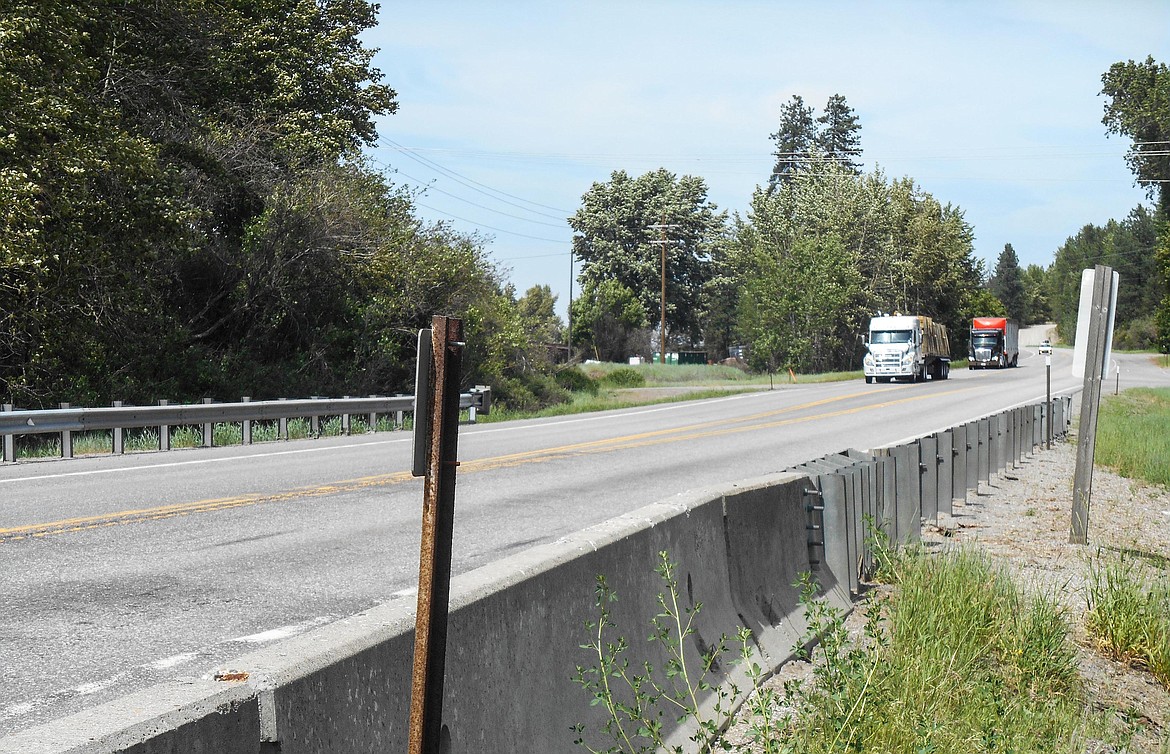 About 2.5 miles of U.S 95 between Cocolalla and Westmond are set to be resurfaced over the next six weeks. The $1.4 million project was funded as part of Gov. Brad Little's "Leading Idaho" initiative.
(Photo courtesy IDAHO TRANSPORTATION DEPARTMENT)
by
CAROLINE LOBSINGER
Staff Writer
|
June 3, 2022 1:00 AM
COCOLALLA — A few miles of highway in southern Bonner County will be a little smoother after a roadway resurfacing project set to start Monday.
About 2.5 miles of U.S 95 between Cocolalla and Westmond will be resurfaced over the next six weeks, Megan Jahns, Idaho Transportation Department public information officer, said.
"It's a simple resurfacing project done at night to reduce impacts," she said.
Construction will take place Monday through Friday from 7 p.m. to 6 a.m. to minimize impacts to traffic, Jahns said. When crews are on site working, the highway will be reduced to one lane; outside of working hours, the highway will be completely open.
Poe Asphalt was the low bidder for the $1.4 million project, which is expected to take about six weeks.
Jahns said the project is unrelated to the Lakeshore Drive project, which is adding acceleration lanes, median U-turns and a four-way signal at Sagle Road as part of an effort to improve safety in the area.
Lakeshore Drive had a bid opening in May, with Knife River the apparent low bidder for the work with a bid of $4.8 million, Jahns said.
Because the contract is still in the process of being awarded, ITD does not yet have a schedule from the contractor. However, Jahns said the department is on target for paving this fall and and signal installation in the spring.
As part of Gov. Brad Little's "Leading Idaho" initiative, the 2021 Idaho Legislature dedicated $126 million of one-time funds from Idaho's budget surplus to transportation projects statewide. The funds were split 60/40 between the transportation department and local jurisdictions.
"This project is paid for with ITD's portion of the funds that will accelerate projects to replace bridges, restore pavements, and improve mobility in communities across Idaho," Jahns said.
The initiative included funding for local bridges, debt payment on GARVEE projects, pedestrian crossings and road maintenance, among others, Little said in announcing his signing of the legation in mid-March.
"We are taking advantage of once-in-a-lifetime opportunity to fully fund known transportation needs – to maintain our roads and bridges permanently – with no new taxes," the governor said at the time. "Last year, together we passed the largest transportation funding package in state history, and we did it without raising taxes."
However, Little said his administration did not stop there.
"We cannot continue our record economic trajectory if our logging trucks can't get across old bridges or we can't get our farm products to market," he said. "This bill invests another $200 million in one-time funding to clear out one-third of the backlog of deficient bridges, and we are closing in on another $200 million in ongoing funding to fully address our known maintenance needs locally and statewide."
Recent Headlines
---