Man bound over for charges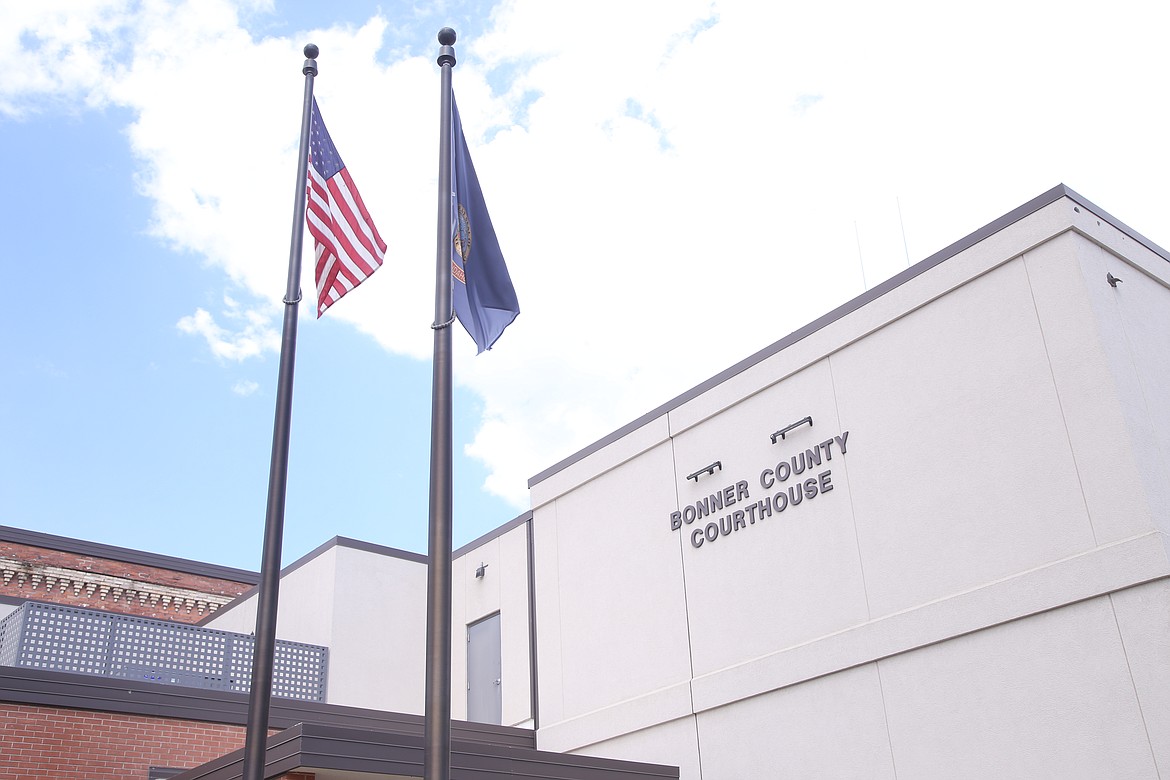 by
ANNISA KEITH
Staff Writer
|
June 9, 2022 1:00 AM
SANDPOINT — A Sandpoint man has been bound over to district court for entering a residence in late May, garnering a small list of charges.
Michael Anthony Luciano, 33, was bound over to First District Court after a preliminary hearing on Wednesday on charges of unlawful entry, malicious injury to property, and felony no contact order violation.
Charges stem from events on May 26. Law enforcement were dispatched to a Sandpoint residence after hearing reports that Luciano had entered the home despite having an active no contact order.
Luciano was not at the residence by the time law enforcement arrived, however. According to court documents, the alleged victim got a male friend to assist her in getting Luciano to leave the residence.
The male testified at Wednesday's preliminary hearing stating that the victim called him to her residence. When he arrived, the two went upstairs to find Luciano hiding under a bed. The male told Luciano that "he had two choices," to which Luciano removed himself from his hiding place and went downstairs. According to the man's testimony, Luciano took a bike located in the living room and rode away from the residence.
Both court documents and witness testimony indicated that some time later Luciano returned to the residence and kicked down the back door, causing enough damage that the door could not be locked again.
According to court documents, Luciano allegedly told the pair that he would return to break the windows next. However, Luciano was arrested and booked into the Bonner County Jail that same day.
After hearing witnesses called by both the state prosecutor and Luciano's public defender, the state argued for an additional no contact order violation charge, and for the unlawful entry charge to be enhanced to burglary.
First District Magistrate Judge Justin Julian denied the request, stating that a preliminary hearing is not the time to amend charges.
Luciano's defense argued that the timeline of events that witnesses testified to while under oath did not line up with one another, and that the event may not have occurred at all.
However, Julian did find enough evidence suggesting that it was more likely than not that the events on May 26 did take place, and bound Luciano over for the no contact order violation.
Typically, a violation of a no contact order is a misdemeanor. However, since this is Luciano's third violation of the order issued in January, it is enhanced to a felony charge.
Luciano is facing five misdemeanor no contact order violations in other court cases.
He is facing additional charges from May 26 for charges of petit theft and unlawful entry. The charges will be addressed in magistrate court as they are not felony charges.
Luciano has a criminal history in Idaho beginning in 2021. Of the seven total cases, five are still open, and two are proceeding to district court on felony charges. Luciano is currently facing charges including domestic violence, aggravated assault, and aggravated battery.
Many Idahoans face domestic violence. According to the National Coalition Against Domestic Violence, one in three Idahoans experience domestic violence -- accounting for 42% of all violent crime charges. For more information or resources, go to their website at ncadv.org. In case of an emergency, call 911, or call the 24-hour Idaho Domestic Violence Hotline at 800-669-3176.
Recent Headlines
---