Community conversation to explore workforce housing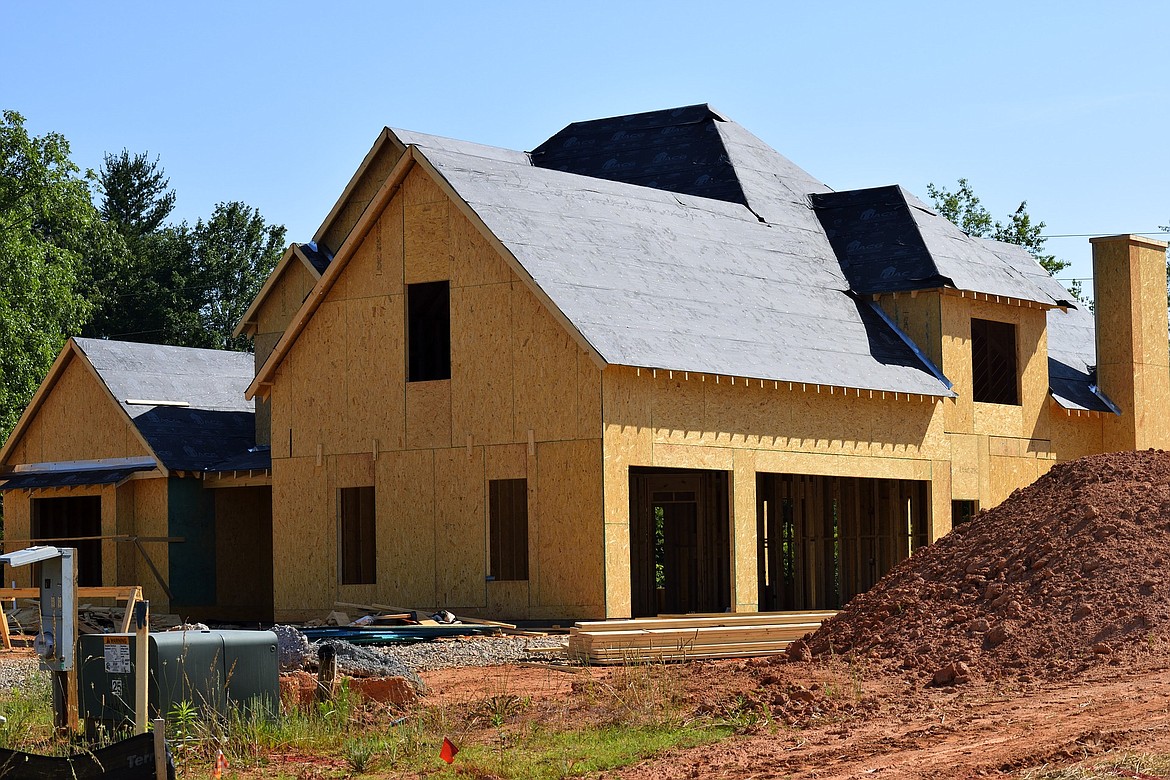 by
CAROLINE LOBSINGER
Staff Writer
|
June 9, 2022 1:00 AM
▶️ Listen to this article now.
SANDPOINT — Like other rural western communities, Bonner County is caught in the crosshairs of a severe housing shortage and a lack of affordable housing.
A panel discussion to explore innovative solutions to the community's housing crisis is being held today.
"There are many solutions for our housing issues, and this is just one of those potential issues," Katie Cox, executive director of the Kaniksu Land Trust, said of the group's involvement in a search for possible solutions. "Having [Michael Brown] come and help guide us through a discussion of what does that look like, is it the right solution for our community and what do we need in order to make it successful?"
An expert on community land trusts, Brown has spent his last 40 years working with Burlington Associates with a focus on establishing and supporting community land trusts. Brown also leads the Headwaters Community Housing Trust, a nonprofit that is tackling similar issues in Bozeman, Mont. The group has just unveiled its first CLT project: Bridger View. 
Community land trusts are one housing strategy that is being employed in a number of communities facing the same challenges that Bonner County is currently experiencing.
Cox said the land trust was invited to be part of Sandpoint Mayor Shelby Rognstad's task force on workforce housing. That sparked a conversation of how KLT could be part of a solution.
"A lot of people might say, why is a land trust involved?," Cox said. "Well, historically, I think that housing trusts, which represent development and land trusts, which represent conservation, people have seen them in conflict. But really, when you get down to the real core of what both types of organizations do, they're really trying to achieve the same thing."
Cox said land trusts try to ensure people have the ability to locate and live locally, close to where they have services, minimizing potential issues for families and communities, easing transportation costs and keep fracturing of the landscape to a minimum.
"It made sense, knowing that we can deal with land acquisition, we do that work already," she said. "So if we just get the right partners, working with us, we can be part of that solution."
Cox said KLT can help bring different partners together, working toward that common interest and be part of one of the solutions to increase the community's pool of affordable housing.
KLT officials said they, like other local residents, have stories of friends or family who can neither afford to rent, nor to purchase a home at the current market prices. Meanwhile, businesses are hurting for employees who either cannot move here or remain in the area due to the gap between prevailing wages and the high cost of housing. 
Project 7B and KLT are among organizations in the community searching for solutions. These two have coordinated a panel of speakers on June 9 to discuss one potential tool to address this situation: housing provided through collaboration with community land trusts.
"I hope to really raise awareness within our community of the challenge that we're faced with, and that the community land trust model [is] a solution," Cox said of her hope of what stems from the panel discussion. "I hope we can help raise an awareness but I also hope that we can find people within our community who are really interested in supporting this project and supporting this effort. And people that might have valuable skills to lend to the effort."
"A Community Conversation: How workforce housing can be delivered through collaboration with community land trusts" is the first topic of what's hoped to be a series of discussions regarding workforce housing, according to Carol Curtis of Project 7B.
In addition to Brown and Cox, also speaking will be Ponderay City Community Development Director Erik Brubaker. The panel will be facilitated by Lisa Gerber of Big Leap Creative. Gerber's podcast, "Breaking Trail", has tackled the subject of growth and affordability in recent episodes.
Following the panel discussion, attendees will be invited to join roundtable discussions to explore the viability of using the community land trust strategy in the Sandpoint area.
To learn more and help to brainstorm solutions, the community is invited to attend the event, scheduled for 3-5 p.m. today at the Columbia Bank Community Room, Fifth and Church, in Sandpoint.
Refreshments will be served. The event is free and open to the public. 
This event is made possible through a grant from the Bonner County Human Rights Task Force and with support from the Selkirk Association of Realtors and the Bonner Community Housing Agency.
Recent Headlines
---