Russell bound over for first-degree murder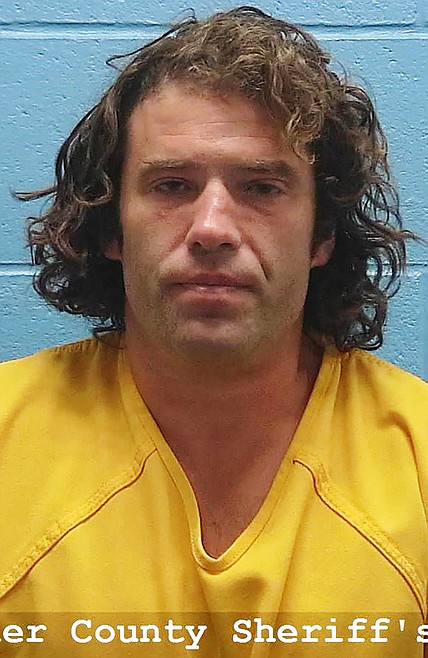 by
ANNISA KEITH
Staff Writer
|
June 14, 2022 1:00 AM
▶️ Listen to this article now.
SANDPOINT — A Bonner County man was bound over to First District Court on Monday to face a first-degree murder charge in the death of Clark Fork resident. However, an associated cannibalism charge was dropped after a judge ruled there was not enough evidence for the charge to move forward to trial.
James David Russell, 40, was arrested on Sept. 10, 2021 for the killing of David Milton Flaget, 70, on the Russell family property on Lower Mosquito Creek Road.

First District Magistrate Judge Tera A. Harden did not find sufficient evidence to bind Russell over on the cannibalism charge. In regards to the first-degree murder charge, Harden did find probable cause that Russell likely committed "mayhem" to Flaget's body by "depriving him of a member of his body, or disfiguring or rendering parts of his body useless," according to an amended criminal complaint.
According to autopsy results, Flaget died due to blunt force trauma to his head.
Bonner County Sheriff's Office Det. Phillip Stella supported of the findings of the autopsy results, testifying Flaget's head was subjected to "a lot of blunt force trauma." Blood was discovered dripping out of the door and onto the ground outside of the vehicle in which Flaget's body was discovered.
Stella also testified to additional details regarding Flaget's murder, including apparent mutilation of the man's body.
While under oath, Stella testified that the majority of the man's genital area had been "carved out," as well as a large portion of his right thigh. The detective said that some of the missing parts of the body were found during the investigation.
"We definitely knew we were missing pieces of flesh," Stella said. "We found more portions of flesh on the window with bodily fluids and fatty tissues which had been in contact with the window and screen. It appeared that they were thrown out the window."
As Stella testified, images of the crime scene were displayed in court, some depicting the graphic aftermath of the crime.
It is unclear as of Monday if Russell disfigured Flaget's body before allegedly bludgeoning his head, or after. According to court documents, Flaget's wrists were restrained with duct tape prior to any bloodshed.
Many pieces of DNA evidence were collected and sent for forensic examination in Boise. DNA swabs were collected from many locations within Russell's loft including a bloodied microwave.
Some portions of flesh had characteristics that investigators describe as a "thermal artifact." A thermal artifact is an observational finding showing that heat has been applied to only a portion of the remains, as opposed to the entire body.
During cross examination by Russel's defense, Stella described Russell as being "cooperative and polite." Further questions revealed that Russell failed to positively affirm that he understood his Miranda rights when Stella attempted to interview him the day of the murder.
Randy Michael Grossman, a member of Russell's defense team, asked Stella of his investigations into Russell's medical background.
Grossman asked if Stella was aware that Russell was under the care of a psychiatrist, and being prescribed medication.
Stella said that he was unaware, or unable to draw conclusions about Russell's mental state.
"You are aware that he hears voices?" Grossman asked.
"I talked to him, he heard my voice," Stella answered.
"To be more specific, that he hears voices from people who are not there," Grossman elaborated.
Stella said he was unaware of that detail.
At least five witnesses testified at Monday's hearing including Bonner County Sheriff's Office Det. Kurt Lehman. According to Lehman's testimony, the potential weapon responsible for Flaget's death was not discovered during the investigation.
After court proceedings concluded, Flaget's family members met with state prosecutors to discuss the results of the preliminary hearing.
According to information gathered from the family after the private discussion, it is unlikely that the prosecution will appeal Harden's decision to not bind Russell over on the cannibalism charge. However, the prosecution will be arguing for a sentence of life in prison without the chance of parole.
In Idaho, the maximum penalty for first-degree murder is life in prison and a $50,000 fine. First-degree murder carries a mandatory minimum penalty of 10 years incarceration.
Russell is scheduled to appear for arraignment on June 21.
Recent Headlines
---