'Let's Picnic' drive gets big boost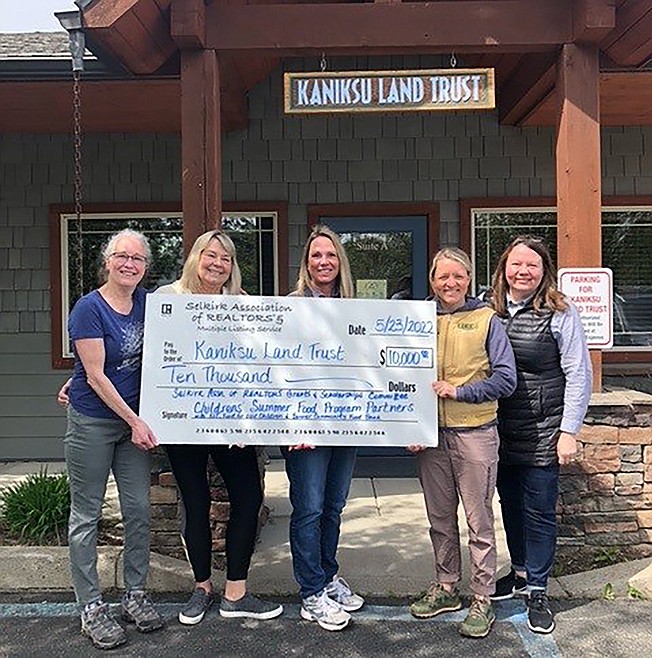 Area real estate and community members gather for a photo after a recent donation to a local effort to fund a summer lunch program. Pictured, from left, are Michele Murphee, Food For Our Children; Laura Deland, Century 21 RiverStone, SAR Grants & Scholarships chair; Stephanie Rief, Selkirk Association of Realtors; Katie England Cox, Kaniksu Land Trust; and Debbie Love, Bonner Community Food Bank.
(Courtesy photo)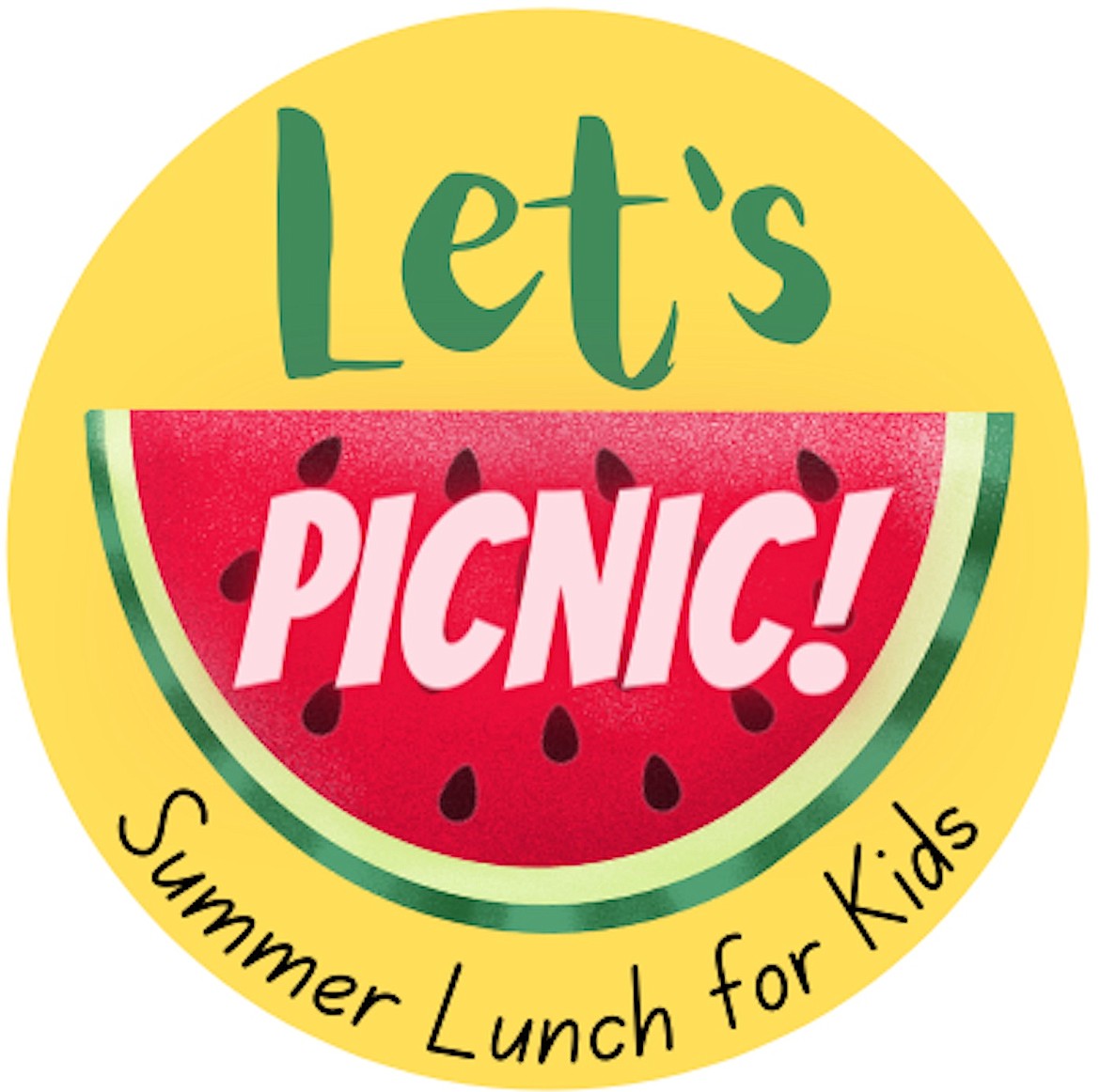 Donations are accepted in any amount to help the community's hungry kids this summer. The "Let's Picnic!" partnership has set a goal of $85,000 to fund the project for the entire summer.
Previous
Next
by
CAROLINE LOBSINGER
Staff Writer
|
June 16, 2022 1:00 AM
SANDPOINT — Children are the community's future.
So when Selkirk Association of Realtors members heard that a grassroots community drive was underway to fund a summer lunch program, they knew they had to get involved.
"It sounds kind of cliché, but children are our future," Stephanie Rief, SAR executive, said of why the association got involved. "Our members are passionate about helping children's programs any way they can. Whether it be educational, recreational or nutritional, it is important to know that these children will not go hungry."
That focus on children has been an association philosophy for as long as anyone can remember, Rief said.
"Many of our members are parents, grandparents, aunts, [and] uncles and would not want to see their family members be in the same situation," she said.
The association recently donated $10,000 to a community effort to fund "Let's Picnic," a summer lunch program for local youth. SAR members voted to donate after learning than over 250 children would not have access to the Lake Pend Oreille School District's summer food program due to renovation of its storage warehouse.
With gifts and pledges, Kaniksu Land Trust has raised $46,500 of the $85,000 needed to fully fund the summer lunch program, KLT executive director Katie Cox said.
"Our project team is absolutely thrilled with the outpouring of support that this project has generated," Cox said. "When our community has a challenge ,everyone just steps right forward and meets it. We are grateful and our community kids with full bellies will be grateful."
Since the campaign launched Rief said that, like the association, many individuals and businesses are reaching out to help.
"So far, the response has been very positive. And why wouldn't it be," she said. "We only hope that others in our community reach out and contribute in any way they can. Kudos to Katie at Kaniksu Land Trust, Michele at Food For Our Children and Debbie at Bonner Community Food Bank, for tackling this issue and making something wonderful happen!"
Rief said the association got involved after two members of the association's grant and scholarship committee spoke with Michele Murphee of Food For Our Children. Murphee told the pair that FFOC, KLT and the library district had joined resources to launch "Let's Picnic" and asked if they could help spread the word.
Rief and committee chair Laura Deland discussed the request and agreed to present it to the SAR committee, which by coincidence, was meeting the next day.
"Upon doing so, each committee member agreed unanimously to fund some portion of a grant to the program spearheaded by KLT," Rief said. "Due to a successful charity golf tournament last year, the committee had the funds available and decided, due to the entire amount that was needed, to fund the program for the entire 11 weeks. $10,000 was a generous amount and worth every penny if we can help feed children who otherwise might not necessarily have proper nutrition during summer vacation."
"Let's Picnic," which kicks off Monday, June 20, will run for 11 weeks. Meals will distributed daily at Kootenai Elementary and the Sandpoint Library from 11:30 a.m.-noon.
The drive, which has a goal of $85,000, features a variety of ways to participate, from funding a week of lunches for one child for $30 to funding a month of lunches for one child for $140. A day of lunches for all students is $1,500 and a week of lunches for all students is $7,500.
Donations can be made online, by check or in person at
Kaniksu Land Trust, 1215 Michigan St., Suite A, Sandpoint, ID 83864.
Information: kaniksu.org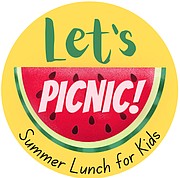 Recent Headlines
---