Sandpoint to celebrate Juneteenth in a historic first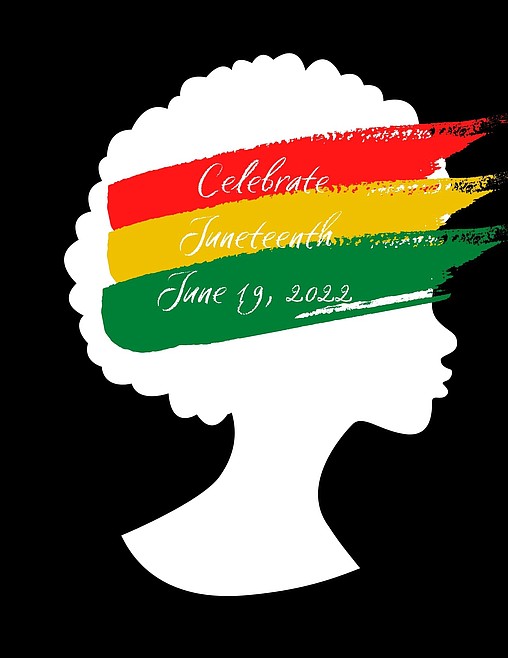 Sandpoint is celebrating Juneteenth by closing official city offices.
(Graphic by BEAUX WHITE EAGLE)
▶️ Listen to this article now.
SANDPOINT – The city will make history on Monday by closing city offices to recognize "Juneteenth" for a first in Sandpoint
At Wednesday's council meeting, City Administrator Jennifer Stapleton announced a reminder that city offices would be closed on June 20 due to the observance of the new public holiday.
In February, the council unanimously approved the observance of Juneteenth after Sandpoint Mayor Shelby Rognstad brought the prospect to the council. The vote came despite some comments advocating against city recognition of the holiday.
Asia Williams, who is a woman of color, said that celebrating days like Juneteenth is not beneficial to the black community as it keeps black history separate from American history in general. Williams said it's the recognition of "the negative" by the federal government that has perpetuated stereotypes and standards that have caused people throughout her life to question if she is "smart enough."
"I find that very troubling that this country is always insistent on celebrating the negative, or black people. We're not celebrating anything other than something related to slavery, something related to racism. Juneteenth isn't celebratory for black people," Williams said "I am a competent, confident individual. In my lifetime I have dealt and I still deal with it now because of this type of a decision, as well as for CRT with being questioned with whether or not I'm smart enough."
A Six Sigma blackbelt, and a nursing director with a master's degree, Williams said she is tired of being questioned about her skill and capabilities due to a lack of celebration of accomplishments in the black community rather than the recognition of what she calls "the negative."
"As a director in the nursing field, I still deal with people who question whether or not I'm intelligent because the federal government continues to minimize. They continue to say that in order for black people to be in medicine, we're going to lower the test scoring. So when I'm coming to give somebody life-saving care, they question whether or not I'm still the right person to come in," Williams said.
Juneteenth is the oldest holiday commemorating the ending of slavery in the United States, June 19, 1865. Coming 18 days after the original signing by President Lincoln on February 1, 1865, the holiday marks the date when the last enslaved people learned they were free under the terms of the Emancipation Proclamation.
The recognition of Juneteenth by the city of Sandpoint will be a historical first as the holiday only became a federally recognized holiday on June 17, 2021, after the near-unanimous approval of Congress. In February, Rognstad noted the legislation was supported by all four members of Idaho's national delegation as well as by Idaho Gov. Brad Little also recognized Juneteenth as a state holiday on June 17, 2021.
Since its official federal recognition cities all throughout Idaho including Boise, Payette, and Moscow have recognized Juneteenth. Now Sandpoint will join them.
Recent Headlines
---