Bonner County History - June 23, 2022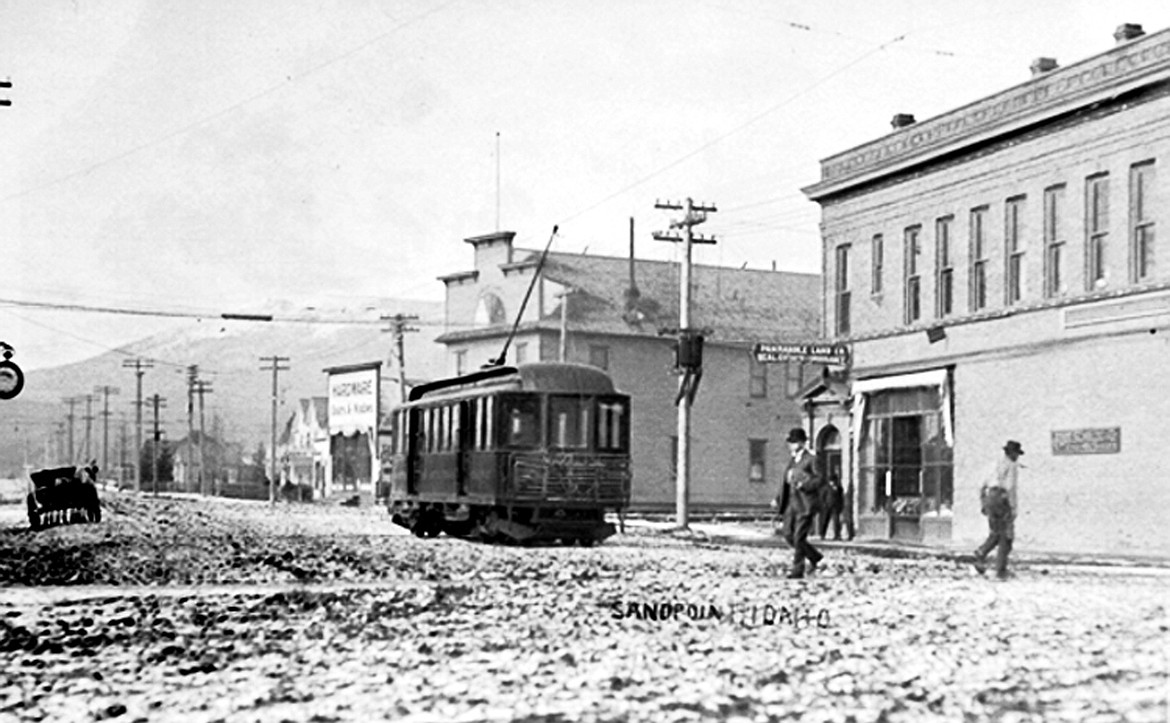 Brought to you by the
Bonner County Historical
Society and Museum
611 S. Ella Ave., Sandpoint, Idaho, 83864
208-263-2344
50 Years Ago
Sandpoint News-Bulletin
June 23, 1972 – HIGH WATER CLEANUP
Since Lake Pend Oreille's water level peaked last week, residents around the lakeshore and along the river have been busy cleaning up the mess left behind. Property owners in the south part of Sandpoint had their share of cleanup work, where the highest water in 15 years caused considerable bank erosion and damage to docks. Cleaning up the Sandpoint city beach was a big job, as large amounts of small, medium and big pieces of drift had lodged everywhere on the sandy waterfront. Docks at the beach's south end, where Sand creek enters the lake, are damaged and need repair before they can be used. The U.S. Army Corps of Engineers estimates that Hungry Horse Dam (in Montana) took at least two feet off the top of the flood. Were the dam not there, damages here would have approached that of the flood level of 1948.
•••
WILL SURVEY SUMMER FOREST TRAFFIC
When traveling through the vast Kaniksu National Forest this summer, tourists, loggers and sportsmen alike will probably encounter two long-haired Forest Service employees, who will stop them and ask questions. There is no cause for alarm. Two young women, Mrs. Edna Iverson and Miss Lyn Balch, are employed as surveyors for the Kaniksu engineering staff. Mrs. Iverson, a Rhode Island transplant, moved to Idaho last year to "get a breath of fresh air." Lyn Balch, a recent SHS graduate and drill team co-captain, was First Princess to Miss Sandpoint. Both are very enthusiastic about their new assignments.
100 Years Ago
Northern Idaho News
June 23, 1922 – LOCAL MENTION
Carl Feldman and Samuel Poindexter of Boise left with Donald Coons for a week's camping up the lake. They arrived in Sandpoint Sunday as guests of Mr. Coons. All were attending the university at Moscow.
•••
WILL CHECK UP WATER PATRONS
The city water office will soon start a tour of inspection of the premises of water patrons. This is a procedure necessarily taken occasionally to check up the number of faucets in use in each house, whether more or less than are of record at the office, and to make corresponding revisions of rates to the patrons.
•••
HIGHWAY BUILDING STARTS IN COUNTY
Contractors for the four mile stretch of state highway north of the city have set up camp and are already engaged in clearing the new route. Yesterday, work began on the Bottle Bay-Sandpoint road, to be built under direction of that district's highway commission.
•••
PARKING OF CARS DISCUSSED BY COUNCIL
A matter discussed at length by the city council was that of parking cars on Pine street. Since the width of this street is less than other city streets, some felt the parking of cars thereon should be prohibited. This brought out another parking evil, the practice of auto dealers of parking cars they have for sale in front of their garages as a means of display. An ordinance covering auto parking will doubtless be the result.
For more information, visit the museum online at bonnercountyhistory.org.
Recent Headlines
---