Special needs fitness center opens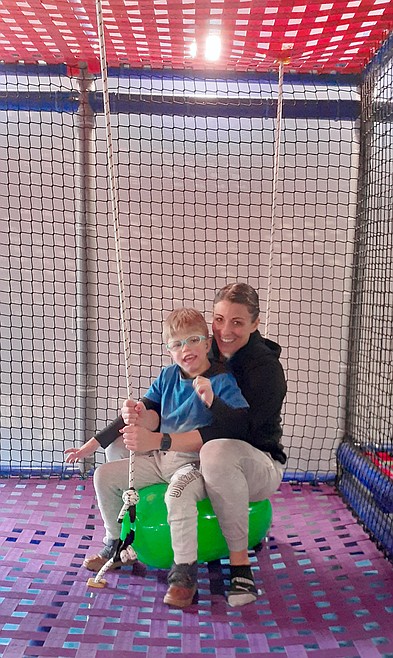 Kelli Bult, owner of UCAN, or Unique Center for Athletes of All Needs, and son, Caleb, play on one of many pieces of equipment available to special needs individuals.
(Photo courtesy MARY BERRYHILL)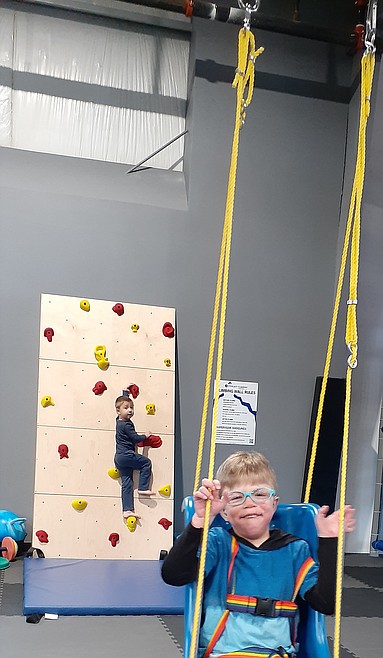 Caleb Bult, pictured in the front, and his brother, Owen, pictured on climbing wall have fun at UCAN (Unique Center for Athletes of All Needs).
Previous
Next
UCAN, or Unique Center for Athletes of All Needs, is a new place in Sandpoint which allows any adult, adolescent or child with special needs to feel comfortable and safe, and offers an opportunity for them to learn about functional fitness and nutrition.
Owners Kelli and Jacob Bult recently opened the fitness center for special needs individuals. Their first son, Caleb, was born with a genetic micro-deletion resulting in the absence of 79 genes. No other child has this same deletion making his health journey truly unique, and so Caleb has experienced a number of early intervention therapies through a team of therapists, teachers and doctors.
"As Caleb got older, my husband and I realized that there weren't a lot of opportunities in the area for local special needs," Kelli said.
The area lacked places where children, teens and adults having special needs could go to recreate, interact with each other, socialize and learn skills to improve their health.
"We thought it would be a cool space where Caleb could be with his friends and not be judged.
We saw this as an opportunity to help our son and the area's special needs community. The timing was right for us to open the gym," Kelli said.
UCAN's equipment includes an adaptive children's rock wall, a wheelchair accessible arm/leg powered stationary bicycle, adaptive harness for use of the treadmill, a full support children's swing, wheelchair swing, adaptive play structure and much more.
The facility provides adaptive exercise equipment for physical therapy sessions, special needs group workout classes and adaptive PE visits from the local public schools, and includes access to indoor adaptive playground equipment.
"UCAN will host nutrition classes specifically aimed at introducing more healthy foods into the diets of our special needs children and adults. Our goal is to keep the classes for UCAN free of charge," she said. "We want the focus to be on special needs. Special needs is our priority."
The building also has a "for profit" gym called Unique Fitness, or UFIT, and will be open to the public with a limited membership and is intended to be a higher-level barbell club for individuals who have experience with Olympic lifting. This gym will help fund UCAN and help keep the classes free of charge.
"Our goal is to make this public gym affordable," she said. "Eventually we see fitness events and Special Olympics of sorts in our future."
UCAN will be hosting an Open House on Saturday, March 5, at 3 p.m.
UCAN is located at 1007 W. Superior Street in Sandpoint.
For more information, visit ucansandpoint.org.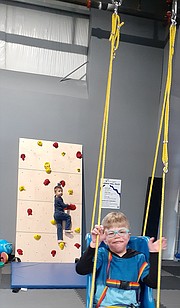 Recent Headlines
---