Commission allocates over $800k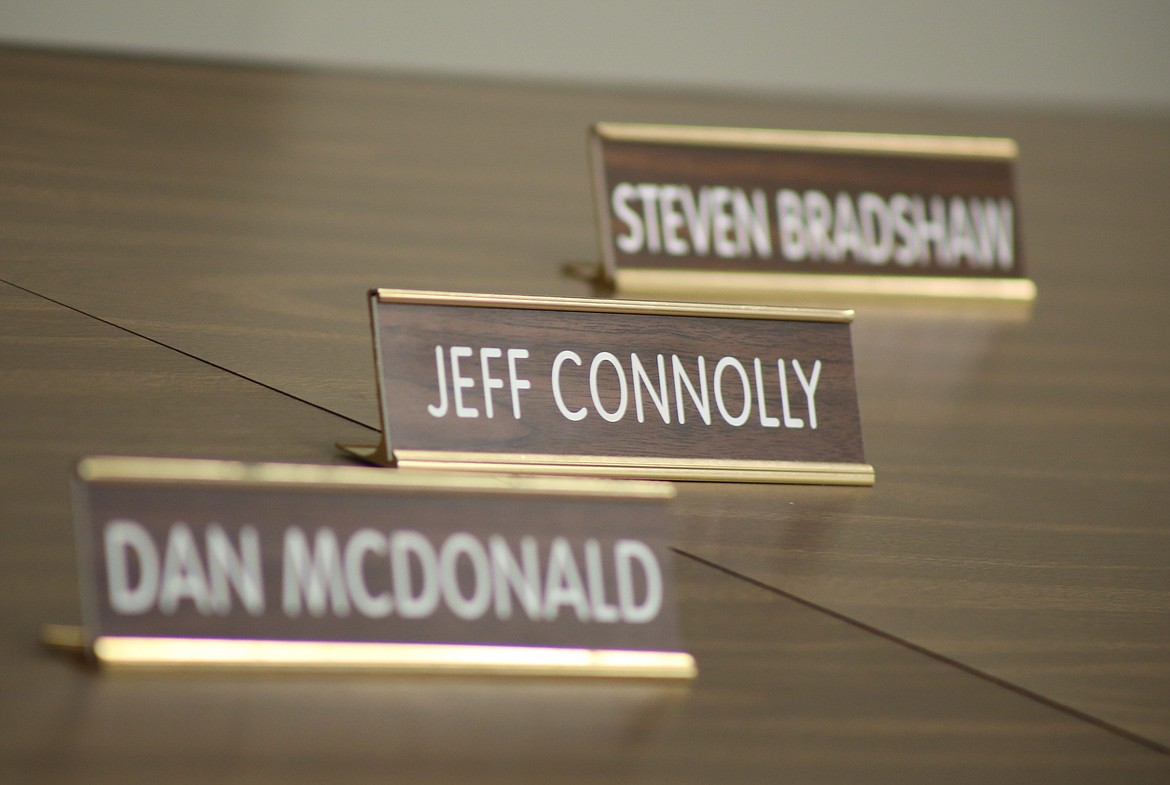 by
ANNISA KEITH
Staff Writer
|
March 9, 2022 1:00 AM
SANDPOINT — A brief commissioner's meeting allocated funding for county services, approved receiving over $40,000 in grant funding from Parks & Recreation, and approved advertising for bids on 4,000 tons of magnesium chloride.
Over two-thirds of the 27-minute-long meeting was filled with public comment regarding approving MLDs in the consent agenda, which the commissioners later approved. Also included on the consent agenda were two liquor licenses, a facility invoice for a road grader and fuel, and minutes from last week's meeting.

The first item on the primary agenda was for routine claims and demand batch spending brought by the Clerk's Office. Commissioners approved both the county and emergency medical services spending totaling $775,756.45. Some of the larger expenditures in the spending include fuel, and dental benefits.
The Road & Bridge department sought approval from the commission to begin advertising for bids to purchase 4,000 tons of magnesium chloride. Matt Mulder, staff engineer for the planning department, elaborated that the chemical will be used to maintain gravel roads in the county.
Magnesium is an element on the periodic table that is abundant in nature. Magnesium is commonly used in a salt form, called magnesium chloride.
"This is something we get every year," Mulder said. "We use magnesium chloride to put down on our gravel roads to stabilize the material to prevent material loss and help control the dust."
Once a bid is approved, funds to purchase it will come from the Road & Bridge budget allocated specifically for this purpose.
Commissioners approved the bid request.
The Sheriff's Office's Marine Division sought the commissioners' signatures on a grant agreement with Idaho Parks & Recreation to receive $83,237 in funding. Funds will be used by the division for recreational boating safety. The county is required to match half of that sum in order to qualify for receiving the grant. The county's half totaling $41,619 will come from the department's marine vessel account.
Commissioners approved the grant agreement. Shortly after, the meeting recessed before reconvening for executive session.
Three items were brought before the commissioners for a discussion and decision during the executive session. Two from the Human Resources department, one regarding hiring, and another regarding personnel. The remaining item was brought by the Public Defender regarding a case management system contract.
The Board of County Commissioners hold public meetings every Tuesday at 9 a.m. in the administrative building located at 1500 U.S. 2. Those interested in virtually attending can do so via Zoom. A livestream of the meeting can be watched on the Bonner County YouTube page, where an archive of previous meetings can be viewed.
Recent Headlines
---