WWAMI medical students supported by their communities
by
LINDSAY LODIS Contributing Writer
|
March 18, 2022 1:00 AM
Micah Buckmiller was home-schooled in rural Bonner County through middle school and despite receiving a strong education, he felt isolated for much of his childhood. He found community at Sandpoint High School where, as captain of the tennis team and volunteer tutor, he formed connections through positions of service.
"Sharing my skills and knowledge with others allowed me to make the relationships that I craved," he said.
Buckmiller loved the experience of giving back to his community and that feeling ultimately motivated him to pursue a career in medicine. He will soon be a third-year medical student with Idaho WWAMI.
WWAMI is the University of Washington's School of Medicine regional medical school. Celebrating 50 years of partnership with the University of Idaho this year, Idaho WWAMI is the Gem State's first medical school and the only one to be publicly funded. Students, who are all Idaho residents, begin medical school at U of I and can complete required clinical rotations at 14 sites across the state.
"Idaho WWAMI has been a constant reminder of the reason I originally devoted myself to becoming a physician," Buckmiller said. "I have found a meaningful community within my cohort — we're united by the desire to serve Idaho's healthcare needs."
Idaho is lucky to have students like Buckmiller working toward this goal as 98.7% of the state has a shortage of primary care providers, according to the Idaho Department of Health and Welfare. The state ranks 45th in the nation for primary care physicians per capita, according to the Association of American Medical Colleges' 2021 report, which also cites that 30.4% of Idaho's physicians are age 60 or older. Some hospital administrators, such as Rick Rassmussen, CEO of Northwest Specialty Hospital, are concerned that a wave of retirements – or the "silver tsunami," as he calls it – is going to compound the state's existing healthcare shortages.
"Our hospital is 20 years old and of the original 34 physicians, we'll likely loose half of them in the next few years," Rassmussen said. "We are trying to get new physicians, but people are retiring faster than we can recruit."
Northwest Specialty Hospital recently donated $50,000 to Idaho WWAMI, the largest gift the hospital has ever made. Half was used to set up a scholarship endowment, $10,000 went to ECHO Idaho – an interactive continuing education program that connects specialists with community healthcare professionals in real-time, and the rest was awarded to two Idaho WWAMI students: Buckmiller and Katylynn Dizdarevic-Miller.
Dizdarevic-Miller was raised in Coeur d'Alene and Post Falls. She wants to work with patients in underserved areas of Idaho, especially those who struggle to afford care.
"Growing up, we didn't have the funds or insurance to get adequate medical care," she said. "My mother took me to a free clinic where we waited hours to see a physician. Little did she know that those experiences would change my life forever."
A fourth-year Idaho WWAMI student, Dizdarevic-Miller is on-track to become a family medicine doctor that can provide broad-spectrum care to an underserved community, something Idaho WWAMI specializes in.
Scholarships help make it a reality; while the state covers roughly half the cost of tuition for Idaho WWAMI students, individuals still pay about $40,000 per year in tuition, in addition to living expenses and medical school supplies.
"It can be intimidating to practice family medicine in rural Idaho, especially with high loan debt," Dizdarevic-Miller said. "I feel incredibly fortunate to have been chosen for the Northwest Specialty Hospital's generous scholarship, which helps lift my loan burden and allows me to practice how I want to practice — providing care to rural and otherwise underserved communities in my home state."
Buckmiller agrees.
"It's one of the reasons that scholarships like this are so important," he said. "With the rising debt load of medical education, a scholarship like this allows me the freedom to make a career decision based on where I want to practice, rather than a decision based on other external pressures." 
The Northwest Specialty Hospital endowment prioritizes students that grew up in Northern Idaho.
"We want to help as many as we can, but at a time when people are leaving healthcare, we want to encourage people to stay in Idaho," Rassmussen said. "I'm born and raised in Coeur d'Alene and I want these kids to come back to the community that raised them and help take part in caring for us."
That hope is not lost on the first two scholarship winners.
"Growing up in Sandpoint taught me that if I invest my time and energy in the community around me, then the community will return that support tenfold," Buckmiller said.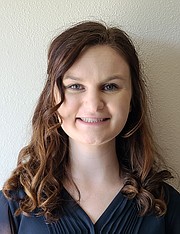 Recent Headlines
---