Lake levels already rising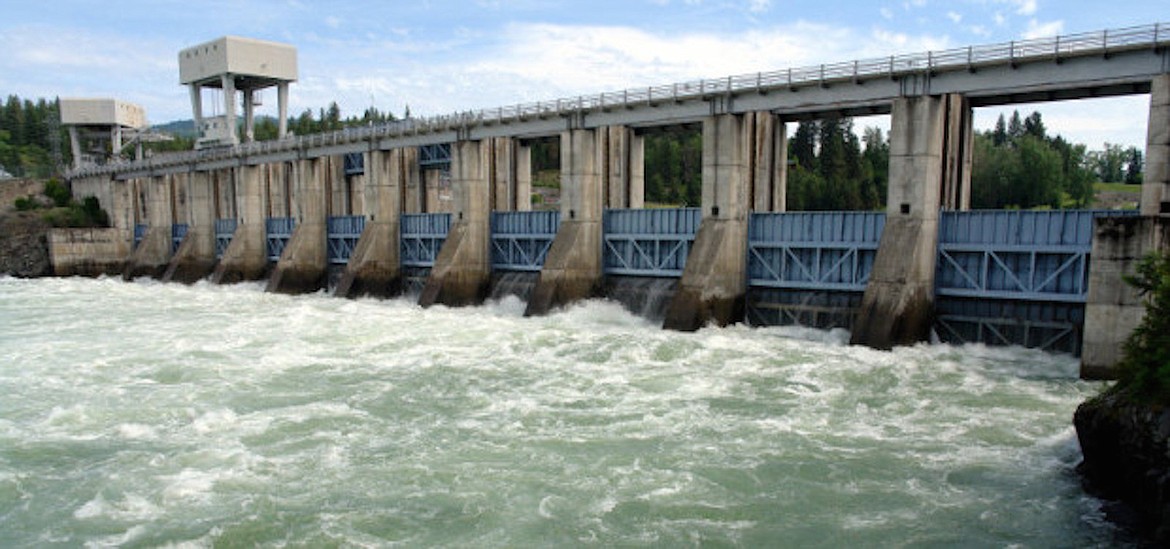 Albeni Falls Dam flows greatly contribute to the level of Lake Pend Oreille. Summer pool levels of 2062.5 feet elevation are typically stabilized by June 15.
(Photo courtesy U.S. ARMY CORPS OF ENGINEERS)
by
ANNISA KEITH
Staff Writer
|
March 19, 2022 1:00 AM
▶️ Listen to this article now.
SANDPOINT — Lake Pend Oreille is beginning to refill for the warmer months.
With Spring officially starting on Sunday, the mountain snowpack is melting into runoff, which causes the lake to grow to its summer pool level, filling to roughly 2062.5 foot elevation above sea level.
Lake levels are measured by elevation relative to sea level, because lake depth often varies.
On April 1, Albeni Falls Dam will begin restricting the outflow of the dam beginning the lake's refill process.
According to information from Molly McCahon, executive director for the Lakes Commission, summer pool levels typically stabilize by June 15, but could be as early as Memorial Day weekend.
"When we are experiencing an obvious drought or non-flood year, Lake Pend Oreille should be brought to summer pool just ahead of Memorial Day holiday weekend so our community can benefit from all amenities a stable summer lake level provides: boat launch access, fishing, fish habitat, dock moorage, marina facilities, hotel stays, restaurants, shopping, etc.," McCahon said via email on Monday.
The decision to close Albeni Falls Dam rests with the Army Corps of Engineers. At this point it is unclear if they will decide to bring the lake to summer pool levels at, or ahead of the usual June 15 target.
According to snowpack telemetry data from the National Resources Conservation Service, commonly referred to as SNOTEL, snowpack levels imply that this year will not be a drought year in Bonner County. As of Friday, the Northern Panhandle Region, which feeds mainly into Priest Lake, has a 92% snow water equivalent. When anticipating lake levels for Lake Pend Oreille, McCahon said it's important to also look at western Montana's snowpack.
"When evaluating runoff and flood risk for the Clark Fork River and Lake Pend Oreille, it is essential to look at Montana's snowpack, as LPO received approximately 90% of its water from Montana," McCahon said.
The Flathead, and Upper and Lower Clark Fork regions are all sitting at 90% snow water equivalents or greater, signaling a strong year for water levels.
The region just to the south of the Northern Panhandle Region, the Spokane region, contains Kootenai, Benewah, Shoshone, and Idaho counties, and has a 100% snow water equivalent.
Although officials have yet to begin the lake refill process, water levels have already begun to rise for Lake Pend Oreille. As of Friday, according to data from the National Oceanic Atmospheric Association, the lake is currently sitting at 2052 feet elevation, one foot above the standard winter pool level of 2051 feet elevation.
Go to NOAA's website at water.weather.gov and search "Lake Pend Oreille" to find information on real-time lake levels.
Recent Headlines
---