HB666 on pause in Senate
by
DEVIN WEEKS
Hagadone News Network
|
March 20, 2022 1:00 AM
"The very foundation of the library is the freedom to read," Community Library Network director Amy Rodda said this week.
House Bill 666 could infringe on that freedom and enforce penalties that some argue could land public servants — like librarians — in jail.
"This bill is putting on some additional restrictions and that's concerning because the freedom to read is absolute," Rodda said. "This is an essential part of our country, part of the First Amendment, so it is disconcerting to have restrictions like that."
On March 7, HB666 was approved in the House 51-14. Five representatives were absent. Every North Idaho legislator voted in favor of the bill, except Rep. Paul Amador, R-Coeur d'Alene, who was among those absent.
The bill's first reading in the Senate was March 8, then it was referred to the State Affairs Committee. No action has occurred since then.
The bill amends Idaho Code Section 18-1517 to remove a provision regarding an affirmative defense and to make technical corrections. It declares an emergency that, if passed in Senate and signed by the governor, goes into effect July 1.
HB666 strikes language that provides protection for "a bona fide school, college, university, museum or public library" or employees of such entities so legal action may be pursued against them for "disseminating material harmful to minors." That material includes descriptions or representations of nudity, sexual conduct, sexual excitement or sadomasochistic abuse.
"The way the bill is written, it's vague enough that it provides for a lot of loose interpretation," Rodda said. "Who's deciding what's harmful to minors? Each individual is going to have their own opinion.
"Is it something that's legally obscene, or is it something someone is personally offended by?" she said. "That makes it difficult."
She asked, "Who would be charged? The person who bought the book for the library, the director, the person who shelved the book? The board members?"
Minors already need parental permission to use a library.
In the Community Library Network, when kids sign up for a library card, their parents accept responsibility for what their children bring home.
"We have policies in place so parents understand what their children are checking out," Rodda said.
Libraries have sections for children, teens and adults.
"If a child goes to the adult section, that is the responsibility of their parents," she said.
Coeur d'Alene Public Library director Michael Priest also said the bill raises concerns, especially considering the broader implications.
"It is up to the parents to take responsibility for their children in the library and the materials they take out," he said. "It takes away the onus on the parents and parenting in general."
Libraries have processes for selecting which book goes where.
"Library staff rely on the publisher's assignment of age level of materials, as well as professional reviews that indicate to what age level materials belong. All cardholders, including minors, can check out materials from any of the three sections," Priest said. "The end result is you're going to have materials that are appropriate for younger readers in the children's section. It will be more mature for young adult audiences and everything else for adults would be in the adult section."
Priest said his library's policy clearly states that it supports the freedom to read. All patrons have the freedom to check out materials.
"Library policy, as currently set by the board of trustees, supports an individual's freedom to access its collections and to select or reject materials for themselves or their own child," Priest said. "The issue with HB666 is that it could place more of that decision-making responsibility into the hands of library staff. It additionally does not provide specific guidelines for what may be considered harmful, creating uncertainty as to what the next steps would be if the bill were to pass."
He said that to him, HB666 is "a false flag."
"It's not an issue, really," Priest said. "I still think it's a small group of people who are concerned about this."
Priest and Rodda said neither of their libraries or library networks have experienced angry parents calling because children have come home with inappropriate books.
Rodda said what's more common is parents or other adults finding books in the library that worried them, such as children's books with LGBTQ characters.
"They are children's books, but not with anything sexually explicit," she said. "They have LGBTQ characters; those were the questions raised."
She said she would want legislators to hear from all voices, concerned parents and community members, before finalizing the vaguely written bill, and "thinking through the actuality of how this bill might work and what effect this bill might have."
Rep. Jim Addis, R-Coeur d'Alene, was the only local legislator to respond to a Press request for comment. In an email, he said he has "three pages of code, two pages of formal responses, a reading list of books and screen shots of listings of books available at public, high school and middle school libraries, and 25 pages of obscene materials and illustrations as presented to the House."
"This is a critically complex and emotional issue with a lot of misinformation being circulated," he said. "It would take quite the space to explain and I am not so sure that there is the space available in the paper to do so."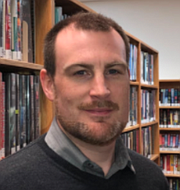 Recent Headlines
---