USCG Auxiliary offers boating classes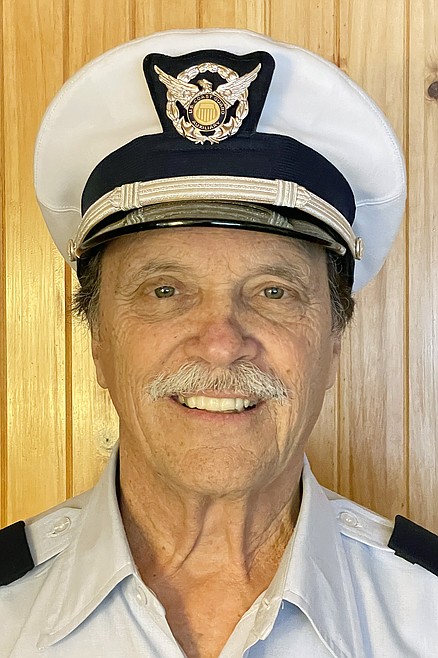 by
TOM BARNES Contributing Writer
|
March 21, 2022 3:18 PM
Spring — and boating season — are just around the corner. Are you getting anxious to get out on the water? Like most of us, the answer is probably "yes."
Even if you are a seasoned boater, and especially if you are new to boating, it's important that you know how to safely operate your boat, know the "rules of the road," and what the law requires you to have on your boat.
Your local U. S. Coast Guard Auxiliary is offering two boating safety classes this spring — a comprehensive "A to Z" boating course entitled "Boating Skills and Seamanship," and a course geared primarily toward women who might someday find themselves in a situation where they need to assume command of the boat entitled "Confidence in Boating."
Boating Skills & Seamanship is a four-week course taught every Tuesday and Wednesday, beginning March 22 and running through April 13. (March 22-23, March 29-30, April 5-6, and April 12-13). Cost for the course is $50 for a single student, $75 for husband and wife, and $25 for each additional family member. Contents of the course include: Which Boat is for You," Equipment for Your Boat, Trailering Your Boat, Handling Your Boat, Your "Highway" Signs, The Rules of the Nautical Road, Inland Boating, Boating Safety, Introduction to Navigation, Powering Your Boat, Lines and Knots for Your Boat, Weather and Boating, Your Boat's Radio.
"Confidence in boating" is a six-hour introduction to boating, primarily designed for women who may not be as familiar with the details of skippering a boat and suddenly find themselves in a situation where they need to take command and get safely back home or to a dock. The course will be taught on May 21 from 9 a.m.–3 p.m. Registration begins at 8 am. The cost of the course is $35.
Students will learn the basics of how to operate the boat, how to use a marine VHF radio to contact other boaters or the sheriff in case of an emergency. This course is designed to teach someone who typically does not operate a boat to know what to do when the operator gets ill, gets injured or falls overboard. Materials, drinks, snacks and lunch will be provided.
Pre-registration for both classes is recommended as seating is limited. Students who sign up for either course must be 14 years of age or older. Upon completion of either course the student will be given a certificate of completion that can be submitted to your boat insurance company that may result in a reduction to your insurance premium.
Courses will be provided at the United Methodist Church, 711 Main St., in Sandpoint. To register for either course please contact Brian Willcox at 208-946-3994, bwillcoxx@gmail.com; or Beverly Hannibal at 509-951-9191, bhannibal44@gmail.com.
The USCG Auxiliary is now accepting new applications. Please contact Beverly Hannibal at 509-951-9191, or bhannibal44@gmail.com.
Tom Barnes is the operations and public affairs officer for U.S. Coast Guard Auxiliary, Flotilla 87 in Sandpoint, Idaho. For comments or questions, contact Tom at tombarnes.tb@gmail.com.
Recent Headlines
---