Annual shoreline cleanup set for April 2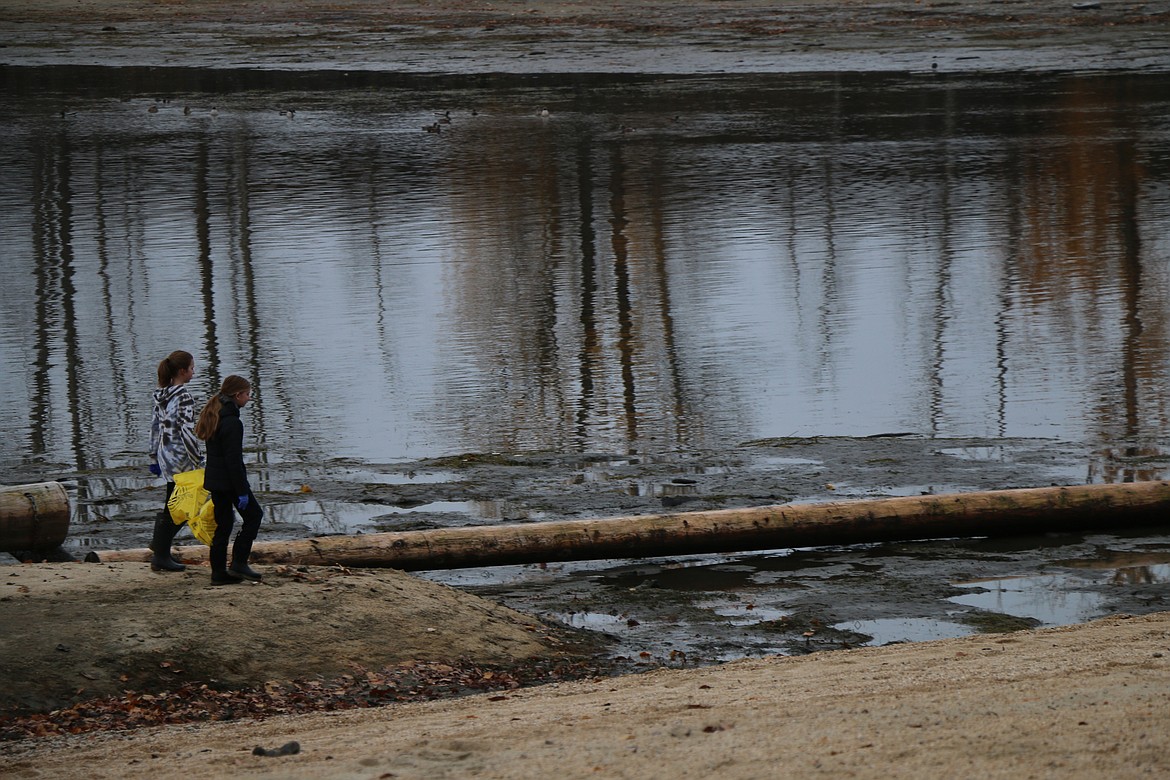 A young duo walks along the shoreline at City Beach looking for trash and litter to pick up during Lake Pend Oreille Waterkeeper's annual cleanup.
(Photo by CAROLINE LOBSINGER)
SANDPOINT — Want to help make the area around City Beach and Sand Creek a little nicer?
You're invited to join the Idaho Conservation League, Lake Pend Oreille Waterkeeper, and city of Sandpoint for their annual shoreline cleanup. The event is planned for Saturday, April 2, from 10 a.m. to 1 p.m. All ages are welcome to come help protect Lake Pend Oreille from trash or debris that may have been left on the shores and buried in the sand during the winter.
"We hope to collect any trash that could end up underwater once the lake starts to refill," Carolyn Knaack, LPOW associate director said. "This event is a great way for our community to show appreciation for our lake and prepare these high-use areas for the busy summer season."
Volunteers should come to the City Beach pavilion between 10 a.m.-1 pm. The cleanup will be focus around City Beach and Sand Creek. Refreshments, including coffee provided by Evans Bros, trash bags and gloves will be provided. Volunteers are encouraged to bring their own work gloves and a recycled bag or a bucket to reduce waste.
This will also be the final cleanup hosted by LPOW, whose water quality monitoring and advocacy efforts will transition to ICL. For over a decade, LPOW has worked to protect Lake Pend Oreille from pollution and degradation.
"We hope you will join us in celebrating LPOW's years of dedication by attending our Saturday, April 2, cleanup and carrying on their example of care for our lake's water quality," Knaack said.
If you have questions about this transition, ICL and LPOW will be holding a meeting on Thursday, March 31, at 5:30 pm at Eichardt's Pub Grill and Coffee to discuss the process and outcomes of this change. All are welcome to attend.
Recent Headlines
---