Meyer excited to be coming home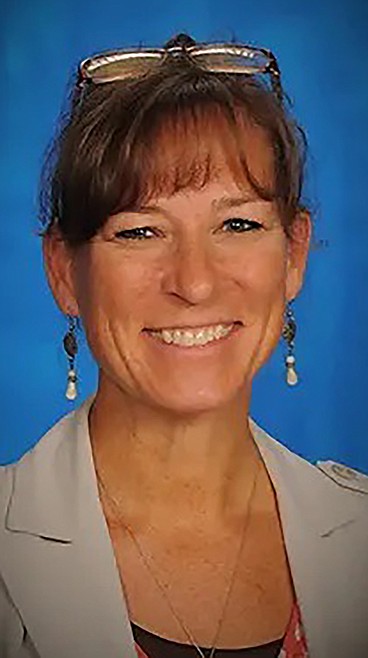 by
CAROLINE LOBSINGER
Staff Writer
|
March 25, 2022 1:00 AM
SANDPOINT — Dr. Becky Meyer is coming home.
Meyer was unanimously picked by the Lake Pend Oreille School Board as the next superintendent to lead the sprawling, 3,800-plus student district ranging from Clark Fork to Southside and all points in-between.
The move will be effective July 1, pending final contract negotiations.
"Thank you to all who participated in this process and we are eager to welcome Dr. Meyer," district officials said in a press release.
The chance to return to where she spent so much of her career before accepting the position as superintendent for the Lakeland School District in 2016, was something she couldn't pass up, Meyer told the Daily Bee.
Meyer worked as a counselor in the school district before being hired as assistant principal and then principal at Lake Pend Oreille High School She then was named principal at Sandpoint High School and then as assistant superintendent for the school district.
"I professionally grew up in this in this community, this is my home community," she said. "And when I left in 2016, I knew I'd eventually come back."
But she said, the chance to learn and grow by working at another district taught her a lot and she is excited to bring that experience back to LPOSD.
"I thought it would be helpful to be able to learn new systems, and a new culture," she added. "How do other people do things?"
Meyer said she learned a lot over the past six years, growing professional and helping put her in a position to be superintendent of the Lake Pend Oreille School District. She is excited to work with the staff, saying each one is dedicated and hard-working.
"I said this at the community forum, that the staff in this community and the teachers, will go to the ends of the earth for every single student, and they're willing to think outside the box," Meyer said. "And you just don't find a lot of staff that are really willing and committed to that," she added. "I'm excited for that and to work with the staff."
Among the first items of business once she officially comes on board in July will be to work with the school board on a new strategic plan. With the new residents and changes that have taken place over the past few years, Meyer said that will help the community determine where it wants to go over the next five to 10 years. She wants to get out into the community, to continue to build relationships between the school district and the community.
"I just really want to get to know people, to build that trust and relationships with people and then getting input and working with people to develop that [plan]," she added.
She plans to continue work on a parental bill of rights developed by current superintendent, Tom Albertson and continue to ensure the diverse range of viewpoints are heard and their hopes incorporated into the district's vision.
"I really want to look at the diversity of perspectives in the community, adding in parent rights and really looking at how to bring the community together," Meyer said. "What's our common shared vision and really trying to help build that in the [larger] community."
Recruitment and retention of quality staff, especially classified staff, is among the challenges identified by the board in the job posting and something Meyer said she hopes to work with others to tackle.
When she first took the Lakeland job, she drafted a transition plan, something she intends to do at LPOSD as well. The goal is gather as much input from the community and staff as possible to create an outline of things she would like to accomplish. That means setting up meetings with community leaders and staff — something she already started, setting up several meetings while she is off during Lakeland's spring break next week.
She wants to meet with everyone she can, from staff to community leaders, from the public to anyone interested.
"I just really be present and get to know, make sure people know who I am, that I'm available [to listen], and to get out into the community and get involved as soon as possible right off the bat," Meyer said.
As she did in Lakeland, she plans to be transparent with the community, to keep them updated via news releases, social media and and edu-blog sent to parents.
"I'm really looking at some proactive communication and just being as communicative as possible to be transparent and share our story with people," she said.
Meyer said she is looking forward to getting to know people and getting reacquainted with others. She is looking forward to working with the community on where the Lake Pend Oreille School District is headed.
"I'm looking forward to working together to create that shared .vision of where our district headed for the betterment of our community, for our students, and the future of our community," she said.
Recent Headlines
---