Duck Derby making a splash again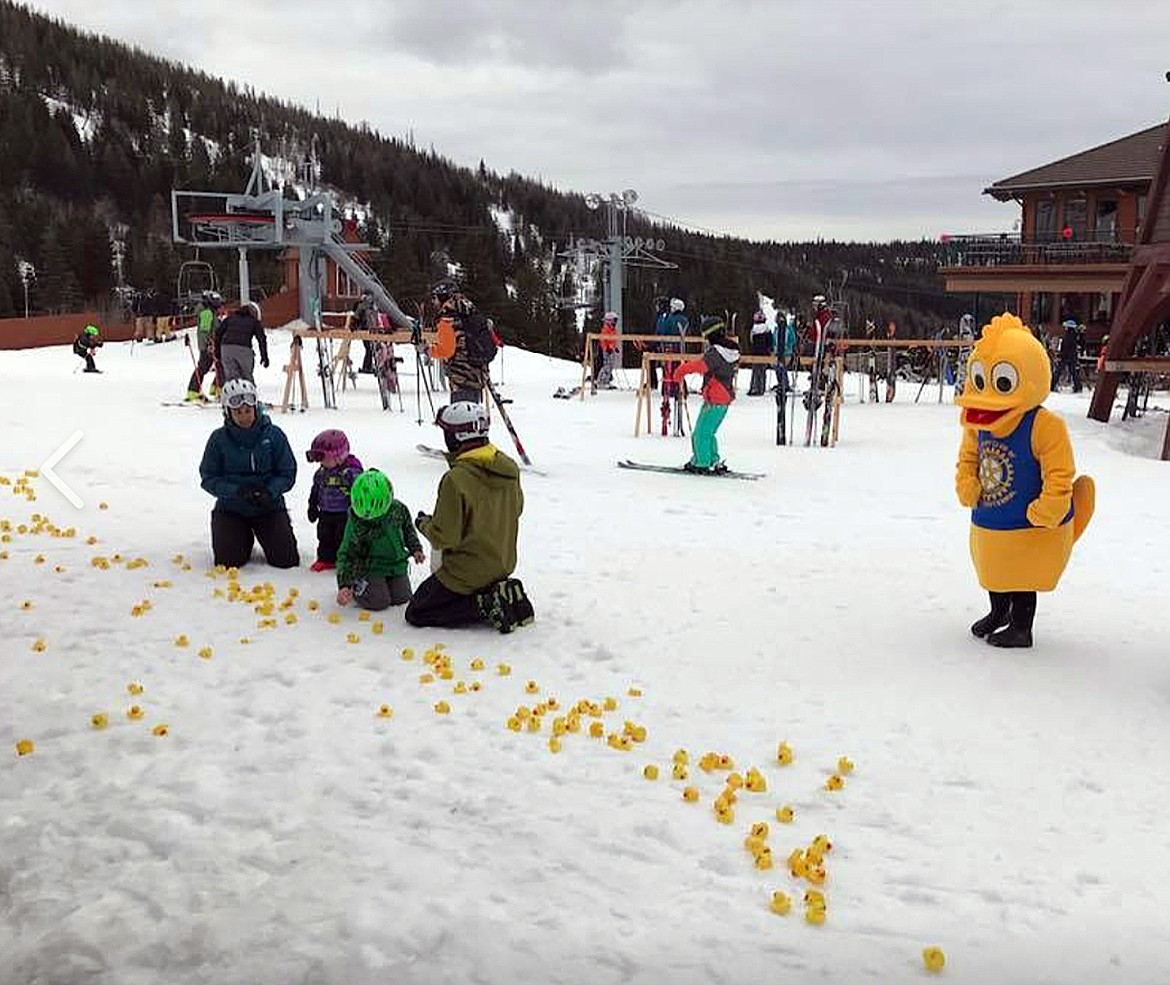 Duck "hunters" try their luck at the Ponderay Rotary's annual Duck Derby being held Saturday after a two-year hiatus due to the COVID-19 pandemic.
(Courtesy photo)
After two years of Ponderay Rotary Club's Duck Derby being canceled due to COVID-19, the annual event is back.
The derby will be held Saturday during Schweitzer Mountain Resort's Spring Fling weekend.
The Duck Derby is a fundraising event sponsored by Ponderay Rotary where participants purchase "derby hunting tickets" (raffle tickets) and search for rubber ducks scattered throughout the lodge area. You don't have to be a skier to "hunt" ducks.
"Hunting" starts at 9 a.m. and runs through noon. Grand prize selection will happen at noon. Tickets are $5 for one grand prize raffle ticket and seven ducks to look for.

At the event, "hunters" take their found ducks to the Ponderay Rotary tent to see if they have found instant-winning ducks for a variety of prizes, including the opportunity at a Schweitzer ski pass. Over $3,500 in instant prizes will be available for the "hunters." All raffle tickets will be put in the raffle for over $5,000 in grand prizes. You don't have to be present to win one of the grand prizes.
Proceeds benefit Rotary's Educational Scholarship Program and its community health and wellness programs.
Tickets can be bought from any Ponderay Rotary member. One can also go to PonderayRotaryClub.com and buy tickets on the Duck Derby page. If bought electronically, the club will make sure to get the tickets to the buyers.
Call 208-290-0213, email PonderayRotaryClub@gmail.com or go to PonderayRotaryClub.com for more information.
Recent Headlines
---