Plea deal reached in cases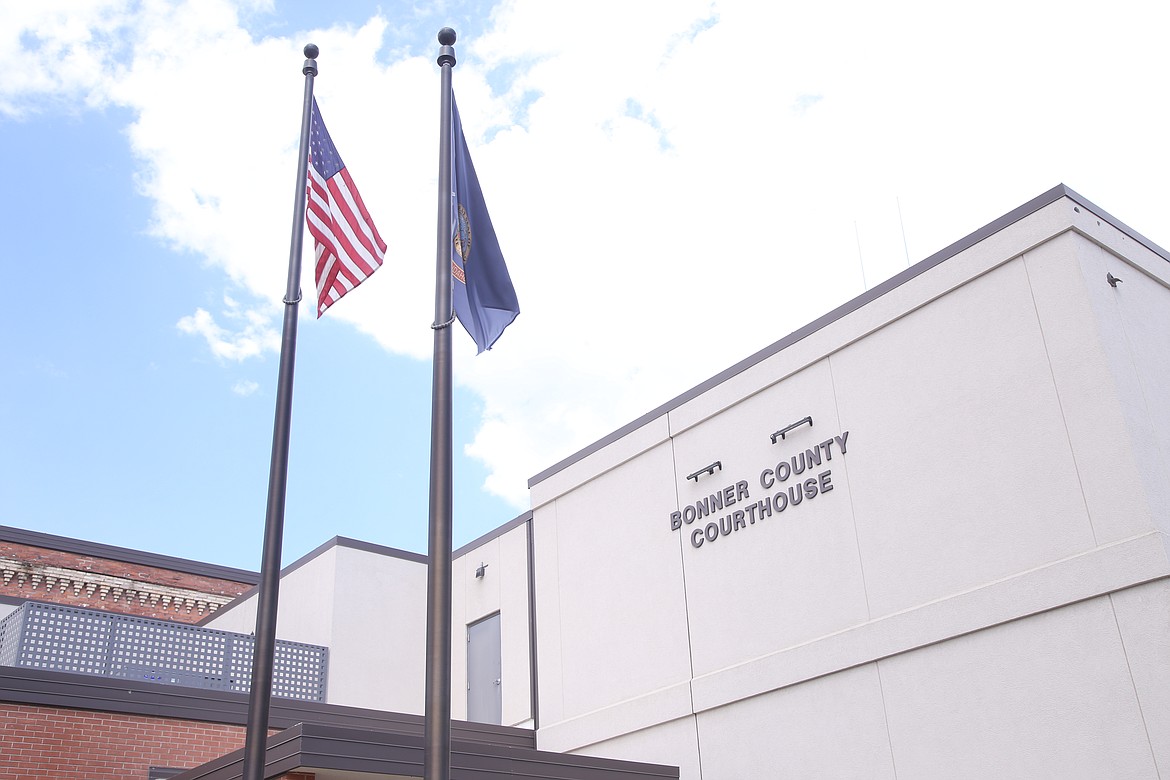 by
ANNISA KEITH
Staff Writer
|
May 1, 2022 1:00 AM
SANDPOINT — A Bonner County man entered guilty pleas Tuesday in connection to three of the five cases he was charged with in First District Court.
Mark Anthony Raider Sebastian, 28, appeared in First District Court on Friday for five unique court cases consisting of three cases for various charges in 2021, and two probation violations from 2018.
Sebastian took a plea agreement with the state, pleading guilty to one felony charge in each of the 2021 cases, specifically to a count of unjustifiable injury to a child, forgery, and grand theft with the use of a financial transaction card.
In exchange for the guilty pleas, the 2021 charges of grand theft and two counts of persistent violation were dismissed by the court. Also in exchange, time incurred for the probation violations from both 2018 cases could run concurrent with the sentence which will be handed down in First District Court on May 20.
The charge of unjustifiable injury to child was amended on Tuesday from enticing a child through the internet by an amended charging document from the state.
The cases stem from information received on Jan. 28 by Bonner County detectives from the National Center for Missing and Exploited Children's CyberTipline alerting them to possible criminal activity committed by Sebastian.
This cyber tip was generated by Meta, a company formerly known as Facebook. According to court documents the report indicated that "a possible 27 year old male appeared to be enticing a 15 year old female to produce and share apparent child exploitation images via private messages."
Because their IP addresses showed the two accounts to be within reasonable physical distance of one another, the tip was reported to the Bonner County Sheriff's Office.
The tip also indicated that Sebastian sent the victim an explicit photograph and requested multiple times that the minor send one back.
Sebastian was arrested on Oct. 20 for charges in a different case. Detective Ted Swanstrom took the opportunity to interview Sebastian about the enticing allegation after his arrest.
Sebastian denied knowing the victim at first. When he was presented with evidence of their exchanges, including the explicit image, he denied knowing any specific details about their online interactions.
After investigations, it was discovered that Sebastian and the victim worked at the same restaurant in Ponderay.
Sebastian's Oct. 20 arrest stems from charges from September 2021 of grand theft and forgery. In that case, Sebastian wrote and cashed a $1,200 check made out to himself using a stranger's checkbook. It was later discovered that also in September, Sebastian stole a bank card and made five fraudulent purchases totaling $792.
Sebastian was captured on security camera footage by two local banks, and many local stores — giving sheriff's deputies enough probable cause to make an arrest. It was later discovered that Sebastian was already on probation for two 2018 cases, and had failed to meet with his probation officer on two separate occasions.
In the 2018 cases, Sebastian pleaded guilty to a count of burglary and possession of a controlled substance.
In Idaho, there is no statute of limitations for cases involving the sexual abuse of minors. Everyone is encouraged to report abuse, even if it's just suspected abuse. To report an online tip to the National Center for Missing and Exploited Children, visit their website at report.cybertip.org, or call 24/7 at 1-800-843-5678.
Recent Headlines
---