Applegate's community spirit earns WOW honors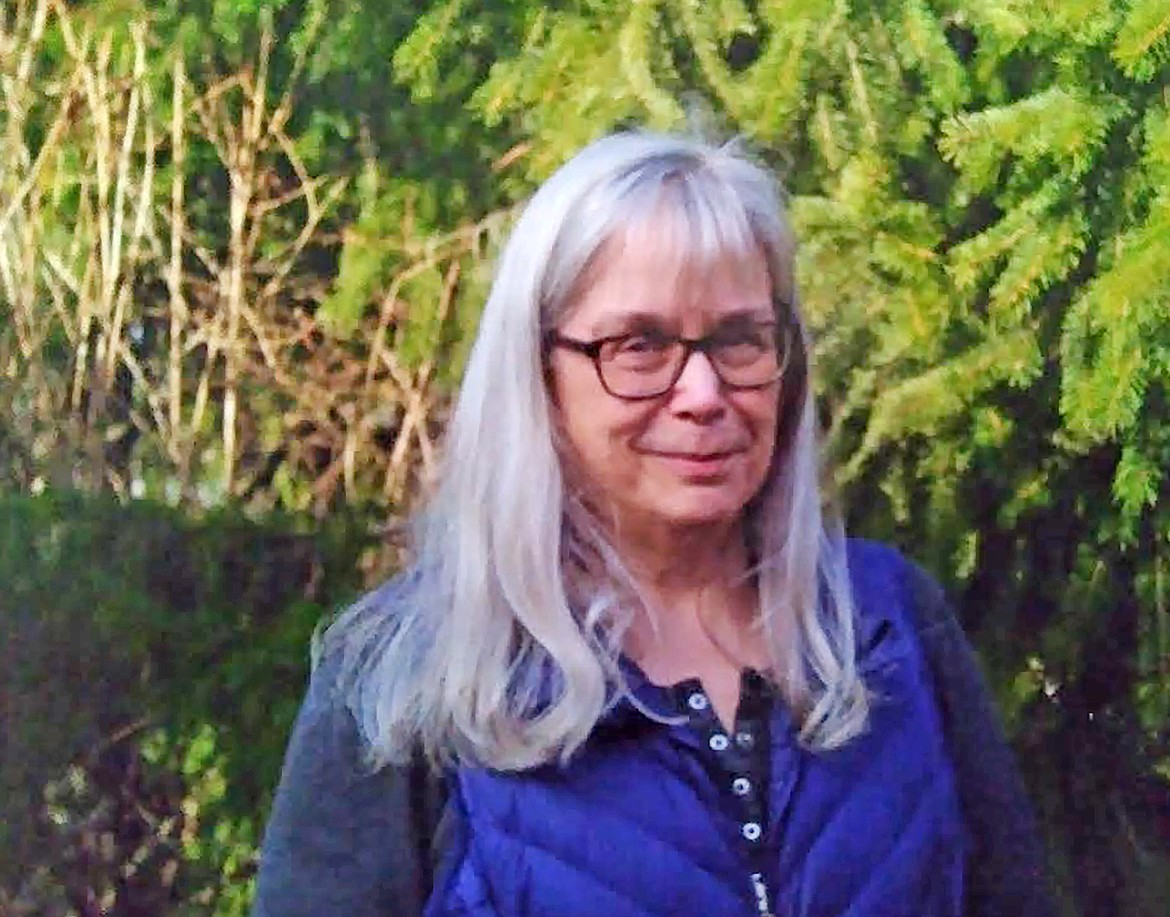 Karen Applegate is being honored Saturday, May 7, as one of five Women of Wisdome. Nomination letters applauded the local woman for being an avid and loyal lifelong supporter of the community in just about every way imaginable.
(Courtesy photo)
In looking through the nomination letters, those suggesting Karen Applegate stood out.
Each noted her long-term commitment and positive impact to the community. And each detailed Applegate's role as an avid and loyal lifelong supporter of the community in just about every way imaginable.
Applegate is among the five community residents selected as Women of Wisdom for 2022. Also selected by Women Honoring Women for the honor are Roxie Lowther, Diane Arrants, Sherry Ennis and Patti Speelmon.
Born and raised in Sandpoint, Applegate was a Girl Scout and participated in book, ski and thespian clubs in high school while taking piano lessons. She attended Cottey College and graduated with an associate arts degree. Her musical talents have been a part of her life, serving as the musician of the local Episcopal church for many years. She has served as a Girl Scout leader, involved in PTA, and Parents and Friends at the high school.
Applegate often comments on how fortunate she is to have her daughters, Lara and Kelly, and their families nearby. She plans sleepovers and special activities she can share with them. Her son Brent lives in New York City.
Her volunteer and community dedication didn't stop at her family or friends. For many years she owned and operated a local jewelry store, and engaged in business associations, volunteering time as well as wares from her business for fundraisers. She is a certified gemologist and talented engraver and gifted more engraving work on local awards and trophies than she can count, her nomination letters noted. She also worked at UNICEF and as a record keeper at Dr. Cope's office and is presently employed at Dr. Crane's Internal Medicine office.
She has given tirelessly to the community. She was active in parent's groups when her children were in school. She has taken on leadership roles in Rotary and in P.E.O., a philanthropic education organization for women providing loans, scholarships awards, and scholarships for Cottey College for local and international students.
Sandpoint Rotary has benefited by Karen's membership and leadership. She served as Rotary secretary for a combined 13 years and as Rotary president for one year. She achieved many Paul Harris Awards that support Rotary International Programs for literacy (free books), wheelchairs for handicapped, cure for polio and water projects for safe drinking.
"Karen is an inspiration to others and is dedicated and committed to live with grace, dignity, integrity, and courage," WHW members said. "She definitely a Woman of Wisdom."
To be nominated for Woman of Wisdom, candidates must be 65 years or older. She possesses vision and achieves goals through collaboration. She exhibits a love of learning through the pursuit of knowledge by study or experience. She shows a commitment to the Bonner County community and its members, and has had a positive impact, such as in the areas of art, music, theater, dance, sports, education and service. She demonstrates dedicated leadership that results in admiration and respect from others. She is an inspiration to others and an example for future generations of women. She faces life's challenges with grace and courage, and lives with dignity, integrity and honor.
The Gala luncheon honoring the Women of Wisdom is scheduled for May 7, at the Ponderay Event Center, at 11 a.m.
The 2022 Women Honoring Women committee members are: Sue Brooks, Kathy Chambers, Patti Clemens, Deanna Harris, Alana Hatcher, Julie Jurenka, Pat Lewis, Debbie Love, Leslie Marshall, Barb Merritt, Jeralyn Mire, Marlene Rorke, Ann Ross, Sandy Ross, Tina Sleyster, Diane Stockton, Sally Transue and Cherie Warber.
Recent Headlines
---