BHT readies for Little Black Dress Gala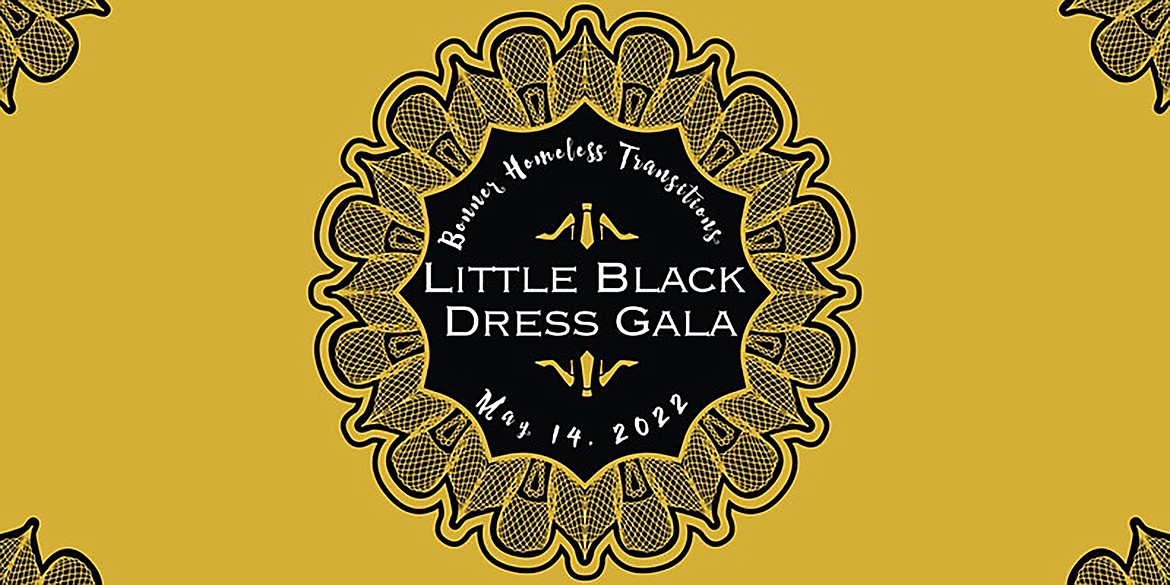 Bonner Homeless Transitions is getting ready to host its fifth annual Little Black Dress Gala on May 14 at the Bonner County Fairgrounds.
(Courtesy illustration)
by
CLARA WOODBRIDGE Contributing Writer
|
May 8, 2022 1:00 AM
Bonner Homeless Transitions is getting ready to host its fifth annual Little Black Dress Gala. The fundraising event will be held May 14 at the Bonner County Fairgrounds starting at 5:30 p.m.
BHT's mission is to assist individuals and families with transitional housing options, providing over 10,000 bed nights annually in Bonner County, with 65% of those going to children.
"We live in a community that supports Bonner Homeless Transitions' efforts, sees first-hand the beneficial impact BHT has made, and will rally to the challenge of support," Barb Oler, head of the gala's planning committee. "Our community is a special one and I am personally grateful to be a proud member of it."
The mission for this gala is to raise funds for BHT's programs as well as to spread awareness about homelessness in Sandpoint. The gala will be serving food and cocktails provided by Ivano's and Trinity. There will be a live and silent auction, with guest speakers as well.
Among the amazing things to be auctioned off this year include a private house concert from local recording artists, The Shook Twins; a guided fly-fishing trip on the Kootenai River, including an overnight stay at the Kootenai River Inn; a paint-and-sip party at your home for 12, including a case of wine; and a Seattle Seahawks package for two with two nights stay at the W hotel in Seattle.
Guest speaker Jessica Thurman will talk about her personal experience from the program.
"As president, I am most proud of BHT helping our clients to become self-sufficient, flourish, and give back to our community and improve the quality of their and their children's lives," Mary-Jo Ambrosiani, president of the BHT board, said of the group's purpose.
Tickets are available through Eventbrite at bonnerhomelesstransitions.org.
Recent Headlines
---