Sandpoint supports Marsy's Law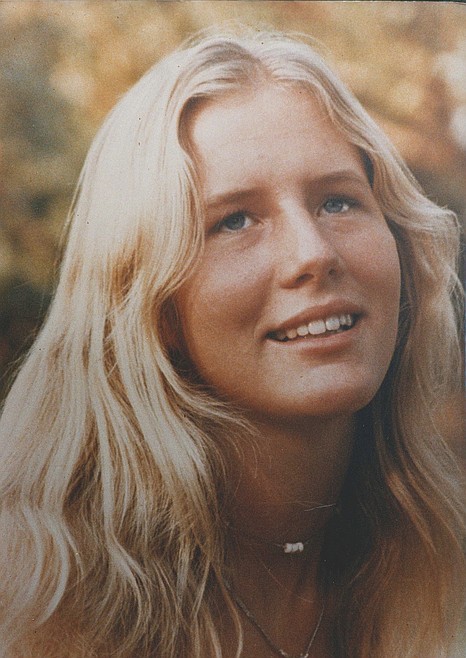 Photo of Marsalee "Marsy" Nicholas
(Photo courtesy MARSYSLAW.US)
by
BEAUX WHITE EAGLE
Staff Writer
|
May 10, 2022 1:00 AM
SANDPOINT – Sandpoint officials are showing support for Idaho's adoption of Marsy's Law, with Mayor Shelby Rognstad reading a proclamation in support of the measure at last week's council meeting.
Marsy's Law is a constitutional amendment that ensures crime victims' (and the families of crime victims) receive specific rights, including the right to be notified of when the accused is released or escapes, to be notified and able to be present in public hearings, and protection from the accused and anyone connected to that individual.
Before 2008, the U.S. Constitution and 15 state constitutions had more than 20 individual rights for those accused with none for the families of murder victims and few protections and rights for victims. Marsy's Law ensures victims and their families are protected, aware of what's going on in the case, and heard, by giving rights equal to those who are accused.
The reformation of state constitutions come from the efforts of Dr. Henry Nicholas, the brother of crime victim Marsalee (Marsy) Nicholas, who was murdered by an ex-boyfriend in 1983.
Her friends and family described Marsy Nicholas as a beautiful and vibrant young woman who loved animals and art, winning multiple arts and equestrian awards throughout her life. At the age of 17, Marsy worked with blind students prompting the decision to go University of California Santa Barbara with the goal of becoming a special education teacher.
During her time at UCSB, Marsy worked as a fashion model, with opportunities to model in fashion capitals like London and Milan. Marsy studied abroad at Richmond College in England for her junior year, then returned to UCSB for her senior year.
During her senior year, on Nov. 30, 1983, Marsalee Nicholas, 21, was stalked and then murdered by her ex-boyfriend, Kerry Michael Conley, 28.
One week after her death, and minutes after her funeral service, Marsy's mother, Marcella Leach ran into Conely at a local market – unaware that he had been released on bail, just days after the murder. This was due to the fact that, at the time, courts and law enforcement had no obligation to do so. The incident caused the family to push for change so that no other family would have a similar experience
Starting in 1984 with the goal of protecting and supporting crime victims and their families, Dr. Nicholas with his mother and stepfather, Marcella and Robert Leach, founded the nonprofit Justice for Homicide Victims Inc.
In 2008 Dr. Nicholas gave his support to Marsy's Law in his and Marsy's home state of California. In September voters enacted this law as Proposition 9. Dr. Nicholas then went on to lend his efforts to the national campaign, for all states to enact Marsy's Law, aptly named Marsy's Law for All.
Since the campaigns start in 2009, over 35 states have enacted Marsy's Law or an amendment to their state victims' rights constitution, like Idaho.
The proclamation, read by Rognstad, detailed the 2020 crime report stating that more than 17,000 crimes were reported to law enforcement, of those more than 4,000 were violent crimes, including rape, murder, and assault.
"I encourage our community to join in the commitment to protect the rights of Idaho crime victims," Rognstad said.
For more information visit: bit.ly/3KYcPFB
Recent Headlines
---