Insurer won't renew NIC's policy
by
KAYE THORNBRUGH
Hagadone News Network
|
May 12, 2022 1:00 AM
▶️ Listen to this article now.
COEUR d'ALENE — North Idaho College's property-casualty insurer, the Idaho Risk Management Program, won't renew the college's policy after it expires June 30.
ICRMP is a member-owned carrier created by Idaho local governments to provide property and casualty insurance for public entities.
Interim President Michael Sebaaly announced ICRMP's decision Wednesday to NIC employees via email. His email came hours after The Press inquired about NIC's policy with ICRMP.
"The brief notification letter we've received from ICRMP cites 'numerous factors' for its decision, including 'adverse claim development and increasing risk exposures,'" Sebaaly wrote.
The college paid $321,000 in premiums to ICRMP for the 2021-22 year.
ICRMP paid $250,000 to former NIC President Rick MacLennan as part of a settlement for a wrongful termination lawsuit. The suit was filed last fall after trustees voted 3-2 in September to fire MacLennan without cause.
In emails obtained by The Press, former Trustee Christie Wood indicated a month before MacLennan's termination that ICRMP had asked the board to "discuss any possible risks for litigation with them before negative action is taken."
"If we act with reckless disregard that causes a financial loss to ICRMP, they will likely drop our coverage," Wood wrote.
She said ICRMP attorneys told her that Board Chair Todd Banducci had rejected ICRMP's offer to advise the board on MacLennan's contract.
Another one of the "numerous factors" that may have prompted ICRMP to drop NIC was the January 2021 windstorm that toppled dozens of trees on the NIC campus, causing major damage to the Children's Center.
NIC's ICRMP policy covers general liability, property liability and employee liability, among other things. The college reportedly contracts with separate carriers for athletics and student accident insurance.
Under the terms of its subscriber agreement with ICRMP, the NIC board of trustees may appeal the decision.
Sebaaly said in the email to employees that he expects the trustees to discuss the matter at a special meeting ahead of the regular meeting scheduled for May 25.
"At this point, it's important for you to know that the college is actively seeking solutions, both with ICRMP and in the private marketplace," Sebaaly wrote.
The special meeting, which requires 24 hours notice, could happen as soon as Friday. It will be the first meeting of a full, five-person board of trustees since January.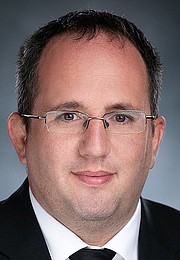 Recent Headlines
---