POAC presents the iconic Brubeck Brothers Quartet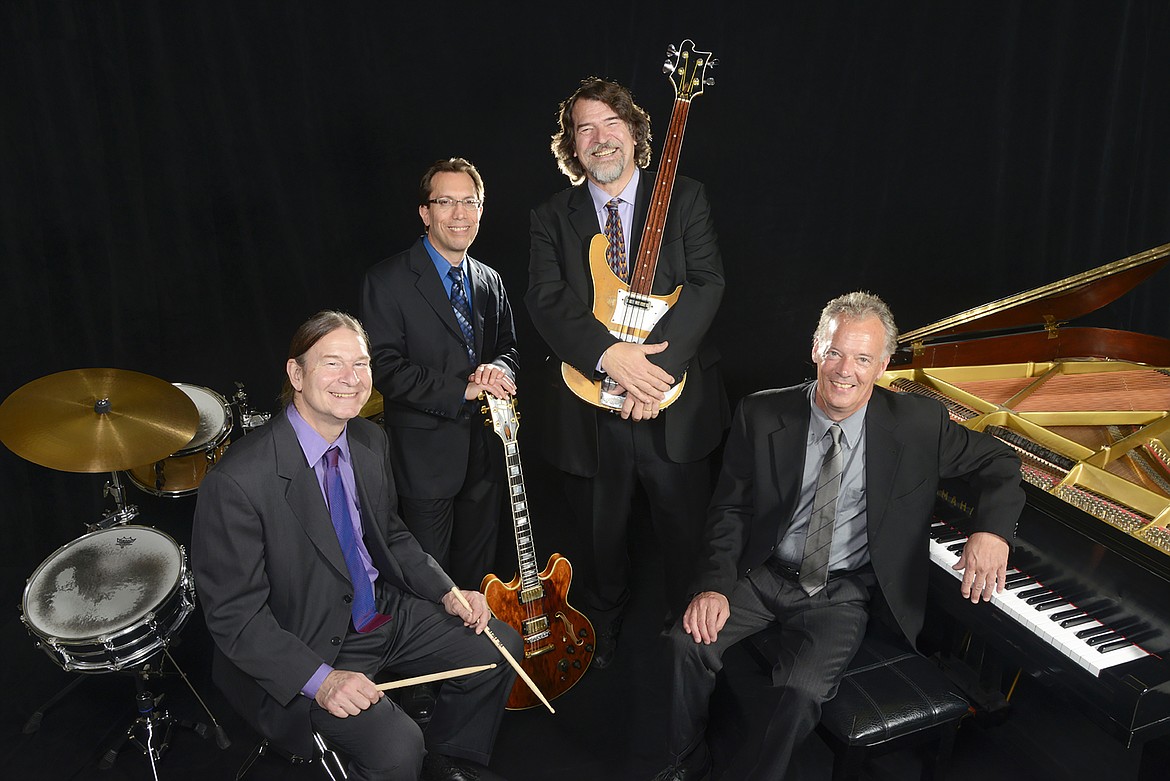 The Brubeck Brothers, an exciting jazz quartet featuring the gifted sons of legendary jazz musician Dave Brubeck, will perform on the Panida Theater stage at 7:30 p.m. on Thursday, May 19. The concert is part of the Pend Oreille Arts Council's Performing Arts Series.
(Photo courtesy ANTHONY PIDGEON)
The Pend Oreille Arts Council welcomes the Brubeck Brothers, an exciting jazz quartet featuring the gifted sons of legendary jazz musician Dave Brubeck, to the community this week.
The quartet will perform on the Panida Theater stage at 7:30 p.m. on Thursday, May 19.
"We are excited to conclude our 2021-22 performing arts season with these amazing, iconic performers," said POAC Executive Director Tone Lund. "Music fans of all ages in Sandpoint are in for a real treat!"
Dan Brubeck (drums) and Chris Brubeck (bass and trombone) carry on the family name of one of America's most accomplished musical families, joined by guitarist Mike DeMicco and pianist Chuck Lamb to form this dynamic quartet.
Brothers Chris and Dan have been making music together practically all their lives, cutting their first record together in 1966 – nearly a half century ago. They've subsequently played a variety of styles in a number of different groups, as well as with their father, cool jazz giant Dave Brubeck, and with their own Brubeck Brothers Quartet, the BBQ!
They perform at concert series, colleges and headline jazz festivals across North America and Europe including the Newport, Detroit, Montreal, Playboy/Hollywood Bowl and Monterey Jazz Festivals. The quartet's latest CD, "LifeTimes" was a hit on the Jazz Week radio chart where it made the Top 10 list as one of the most played jazz recordings of the year.
The Sandpoint High School jazz band, under the direction of Aaron Gordon, are thrilled to welcome the Brubeck Brothers to the high school for a special workshop on the morning of the show. SHS Band members will also receive tickets to the evening show at the Panida as part of POAC's Ovations Educational Program.
Although the quartet's style is rooted in "straight ahead jazz," their concerts reveal an inherent ability to explore and play odd time signatures while naturally integrating the influences of funk, blues, and world music. The group's creativity, technique and improvisation can be heard in their uncompromising music, which reflects their dedication to melody, rhythm, culture and the spontaneous spirit of jazz.
Advanced tickets are recommended for this show. All tickets to the "BBQ" are $27, available at the POAC Office, online at artinsandpoint.org, or by phone 208-263-6139. Doors open at the Panida Theater at 7 p.m. and the show starts at 7:30 p.m.
Recent Headlines
---