Local man sentenced for accessory to murder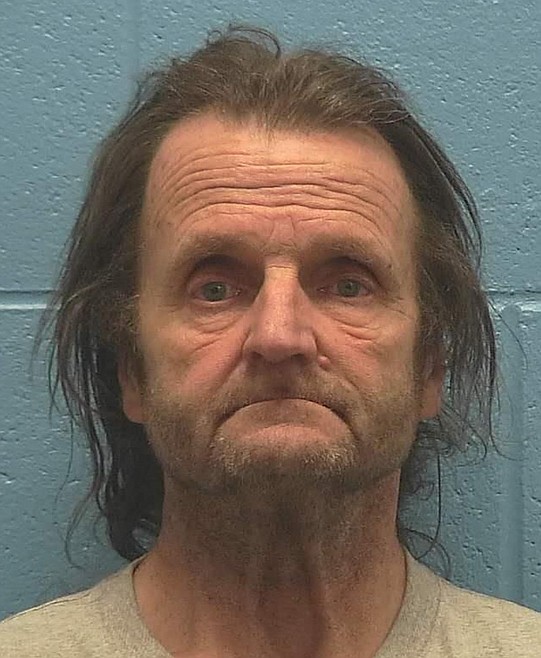 by
ANNISA KEITH
Staff Writer
|
May 18, 2022 1:00 AM
SANDPOINT — A Bonner County man was sentenced to six months in jail for his role in the November 2020 murder of Brandon Hurst.
Scott Thomas Kachel, 63, accepted a plea deal with the state on March 8, pleading guilty to a charge of being an accessory to murder. At Tuesday's sentencing, the state recommended the court place Kachel on supervised probation with an underlying one- to five-year sentence.
Kachel's private defense asked the court to follow the state's recommendation, stating that Kachel is not a threat to society and that he erred in his choices in company.
The charge against Kachel stems from the November 2020 death of Brandon Hurst. Two others have already been sentenced in connection to the murder, Cantrip Gatens and Neal Mouser.
According to a probable cause affidavit, an individual who witnessed the murder but is not being charged in connection with it, watched Kachel wrap Hurst's body in a camouflage tarp, place him in a utility sled fixed to an ATV, and drive out of sight.
Hurst's body was found a mile-and-a-half away from Kachel's property near Upper Pack River Road by a man and his 11-year-old son while they were out on a run.
According to an interview with sheriff's deputies, an individual told investigators that Mouser hid in the tree line and emerged when Hurst arrived at the location, Hurst was shot by Mouser while he was sitting in the vehicle.
The individual had reason to believe Hurst was still alive when he and Gatens left the scene. Later that same day, the individual led Kachel to where Hurst's body was located on Caribou Creek Road.
In a statement at Tuesday's sentencing, Kachel said that he was uncertain if Hurst was alive or not when he arrived at the scene.
He said he was fearful about reporting the murder because he believed he would be charged with murder. In that same statement, Kachel said he believed at the time that the individual who led him to the scene would shoot him, too, influencing Kachel's choice to hide Hurst's body.
First District Judge Barbara Buchanan referred to the murder and concealing of Hurst's body as "horrifying," and asked the state, the defense, and Kachel to explain why she not impose harsher punishment. Buchanan referred to Kachel specifically while handing down the sentence.
"Brandon Hurst obviously had a terrible drug problem. Miss Gatens obviously had a terrible drug problem," Buchanan said. "But you had several weeks where you did nothing; where you didn't report the body or take any steps [in reporting the murder]."
"That's right, I didn't call the authorities," Kachel said at sentencing. "I didn't have a phone then. And when I was up in the woods, I was afraid that he would come up and shoot me. And I was afraid that if I went to the authorities with the body that they would charge me with murder. I didn't do the right thing, and I know that. I put the body over the edge [of the road] in the sled. And I waited hours afterwards because I was afraid that [redacted] would be down there and probably shoot me. For me to know that he murdered somebody, I just thought he would kill me, too, that night."
Mouser, and not the individual Kachel is referring to, was sentenced on Jan. 21 for a count of second-degree murder. Mouser was originally charged with first-degree murder, but convicted of second-degree murder later on in court proceedings.
Buchanan cited that the suffering experienced by Hurst's family would play a role in her judgment. Instead of sentencing Kachel to state prison, she handed down a sentence of six months in Bonner County Jail, with an underlying one- to five-year sentence. Kachel will be placed on two years of supervised probation after serving jail time. He was given 21 days credit for time served, and will be made to pay a total of $645.50 in fines, fees, and court costs.
"I was afraid that I would be charged with murder if I told [law enforcement or Hurst's family] what I had done. And I know that's not right, but that's how I felt. And as time went on, I really felt his family should know. There's no way that he deserved to die. All I can say is, I tried to help him when I could. But, I was no help to him that night, and I'm still not that helpful."
Kachel was taken into custody immediately after sentencing. This is his sixth criminal case in Idaho according to the state's online court database.
Recent Headlines
---